In this column, Progressive Dairy summarizes issues in the news and attempts to describe how they might affect dairy farmers.This issue features a look at a number of issues either in progress (or seemingly in limbo) at Progressive Dairy's deadline. Look for more extensive background, details and updates at Progressive Dairy.
Items in this column are compiled from Progressive Dairy staff news sources. Send news items to Dave Natzke.
PANDEMIC MARKET VOLATILITY ASSISTANCE PROGRAM (PMVAP)
What happened?
In August, the USDA's Agricultural Marketing Service (AMS) released some details of a $350 million Pandemic Market Volatility Assistance Program (PMVAP) that will provide payments to dairy farmers affected by changes in the Class I milk pricing formula and COVID-19 pandemic market disruptions that resulted in lower milk prices, Federal Milk Marketing Order (FMMO) depooling and negative producer price differentials (PPDs).
What's ahead?
In a timeline presented to milk handlers and cooperatives, program agreements with the USDA must be finalized and signed during October. The USDA will distribute money to handlers and cooperatives in November, and all payments must be distributed to dairy farmers in December. PMVAP payments must be separated from normal milk handler milk payments.
Bottom line
In progress: The initial announcement and program outline indicated "Payments will reimburse qualified dairy farmers for 80 percent of the revenue difference per month based on an annual production of up to 5 million pounds of milk marketed and on fluid milk sales from July through December 2020." That was widely interpreted to mean payments would be limited to 2.5 million pounds of milk, since the program covered one half-year of a producer's annual production.
However, an early September USDA-AMS presentation to milk handlers had somewhat different wording: "Payments will reimburse eligible dairy farmers for 80 percent of the revenue difference per month, up to 5 million pounds of milk marketed from July through December 2020."
Whatever the final volume, individual producer milk eligible for payment had to be pooled on an FMMO during that period. The USDA will establish individual, unique agreements with each handler and cooperative that paid dairy farmers for pooled milk during any month from July to December 2020. Individual producer marketing data used to determine payments are considered proprietary.
Determination of monthly rate per order will be based on the difference between "higher of" and "average" Class I skim value and the Class I skim utilization rate, reduced to 80%.
DAIRY DONATION PROGRAM
What happened?
Also in August, the USDA provided details covering the $400 million Dairy Donation Program (DDP) designed to create partnerships between eligible dairy organizations with non-profit feeding organizations that distribute food to individuals and families in need. Those partnerships may apply for and receive reimbursements to cover some expenses related to dairy product donations.
What's next?
In progress: The National Milk Producers Federation (NMPF) hosted a webinar featuring presenters from the USDA and Feeding America discussing how dairy organizations can work to distribute food products using the DDP.
Although it was implemented on Sept. 2, the USDA is accepting public comments on the DDP through Nov. 1. Links to the interim rule and comment request is available here (Regulations.gov Dairy Donation Program).
An overview of the program, a short webinar, forms and frequently asked questions are also available on the DDP website (USDA - Dairy Donation Program).
Bottom line
Dairy farmers, cooperatives or processors that purchase fresh milk or bulk dairy products to process into retail-packaged dairy products and meet other requirements are eligible to participate. Costs reimbursed through the program include the cost of milk used to make the donated eligible dairy product and some of the manufacturing and transportation costs.
If an eligible dairy organization made dairy product donations to nonprofit organizations between Jan. 1 and Dec. 27, 2020, those donations may be eligible to receive retroactive reimbursements. The deadline for submitting claims for retroactive reimbursement is March 1, 2022. The total funding amount allotted for retroactive reimbursements is limited to $50 million.
DAIRY MARGIN COVERAGE (DMC) PROGRAM
What happened?
The USDA is making changes to the Dairy Margin Coverage (DMC) program's feed cost calculations to recognize higher costs for dairy-quality alfalfa hay. Also, a $580 million supplemental DMC program for small and medium farms is also planned.
What's next?
In progress: Dairy farmers should wait until more details are available to contact their local USDA Service Center for more information.
The USDA hasn't announced when the calculation adjustment and any retroactive indemnity payments will start. We do know, however, that the hay price adjustment will also be part of DMC through the life of the program, set to expire with the current farm bill in 2023.
Bottom line
Although the implementation timeline is unclear, this feed cost change will be retroactive to January 2020 and could provide additional payments to DMC participants in 2020 and 2021.
DAIRY POLICY AND FMMO REFORM
What happened?
August 2021 Federal Milk Marketing Order (FMMO) administrator reports indicated Class I-Class III milk price inversions have ended for now, Class III milk depooling has subsided, and producer price differentials (PPDs) have stayed positive for a third straight month.
What's next?
In limbo: Whether those factors tap the brakes on momentum for near-term FMMO and dairy policy reforms remains to be seen. Several grassroots dairy organizations are holding meetings and conference calls to consider the path forward. Congress and some dairy organizations are focusing on ways to shape the 2023 Farm Bill.
Bottom line
The U.S. Senate subcommittee with oversight on dairy pricing and policy held a hearing in mid-September, with presentations covering a wide range of issues. Several witnesses called for a comprehensive review of the FMMO system, citing disparities in the prices farmers are paid and the negative impact of pricing factors on farmers' ability to utilize risk management tools.
Iowa dairy farmer Christina Zuiderveen, who said her dairy benefited from FMMO depooling during the COVID-19 pandemic, called for changes that provided uniform pricing. "Good intentions to create a system with uniform prices has resulted in a distorted system that is now coming unglued, to the detriment of dairy families whose income depends on the value of a blend of fluid milk, milk powder and butter," she said.
Prior to the hearing, Jim Mulhern, president and CEO of the National Milk Producers Federation (NMPF), said his organization would continue to explore potential long-term policy solutions beyond the PMVAP.
So far, no formal FMMO hearing has been requested or scheduled, several months after the NMPF board approved moving forward on a hearing request.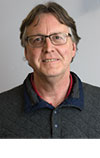 Dave Natzke

Editor/em>
Progressive Dairy