In this column, Progressive Dairy summarizes issues in the news and attempts to describe how they might affect dairy farmers. Look for more extensive background and details at Progressive Dairy.
PRODUCER PRICE DIFFERENTIALS
What happened?
September Federal Milk Marketing Order (FMMO) uniform milk prices were announced at Progressive Dairy's deadline. With monthly milk class prices falling into more orderly patterns – the Class I base price was higher than the Class III price, and the gap between the Class III-Class IV price was smaller – the impact of negative producer price differentials (PPDs) was reduced and Class III depooling was a little lighter.
With three of four milk class prices lower, September uniform milk prices were lower than August prices in 10 of 11 FMMOs. However, the PPDs in the seven FMMOs using multiple component pricing formulas improved $1.60 to $3.28 per hundredweight (cwt) from August. (PPDs have zone differentials, so they'll vary slightly within each FMMO.) Although PPDs remained negative in six of those FMMOs, the PPD moved to the positive (37 cents) in the Northeast.
What's next?
FMMO October uniform prices and PPDs will be announced soon after you receive this magazine in your mailbox. Look for more negative PPDs and increased Class III depooling. Here's why.
There will be another milk class price inversion. The October FMMO Class I base price is $15.20 per cwt, down $3.24 from September. October's FMMO Class III and IV prices won't be announced until after Progressive Dairy's deadline, but as of Oct. 16, Chicago Mercantile Exchange (CME) October Class III milk futures closed at $21.38 per cwt, $6.18 per cwt higher than the announced Class I base price. And the CME October Class IV futures price closed at $13.67 per cwt, $7.71 per cwt under the Class III price.
Bottom line
With much stronger cheese prices due to the USDA's "food box" program purchases, the protein value will be up, adding support to prices. However, the Class I-Class III inversion will return, and the Class III-Class IV price gap will widen, creating incentives for depooling and negative PPDs on milk marketings in October and longer.
DFA DIVESTITURE ORDER
What happened?
In early October, a U.S. district judge approved a final judgement requiring Dairy Farmers of America (DFA) to divest certain dairy processing facilities acquired during Dean Foods' bankruptcy proceedings earlier this year. The divestiture requirement was part of a consent agreement reached between DFA and the U.S. Department of Justice (DOJ), following the bankruptcy sale of 44 of Dean's 57 fluid milk plants and other assets to DFA. To formalize the divestiture agreement, the DOJ's Antitrust Division and attorneys general offices in Massachusetts and Wisconsin filed the civil antitrust lawsuit.
What's next?
The final judgement lays out provisions and a timeline for DFA to sell the designated facilities, subject to DOJ approval. There are stipulations that, if alternate buyers cannot be found, an independent divestiture trustee can be appointed to oversee the process. If all sales efforts are exhausted, the court could modify the order, allowing DFA to retain the facilities and assets.
Bottom line
DFA must divest three former Dean facilities – a Morning Glory Dairy plant in De Pere, Wisconsin; a Dean dairy processing plant in Harvard, Illinois; and the Garelick Farms dairy plant in Franklin, Massachusetts – to satisfy antitrust obligations.
SCHOOL MEALS AND DAIRY
What happened?
The USDA extended program flexibilities allowing free meals to children throughout the entire 2020-21 school year.
What's next?
The regulatory waivers permit grab-and-go, curbside meal pick-up and other food distribution methods. Additional state-by-state flexibilities are being granted to facilitate a wide range of meal service options.
Bottom line
It's estimated about 60% of U.S. students (kindergarten through 12th grade) were at home learning virtually in some form as the new school year began. Those empty classroom desks also mean less traffic in the school lunchroom. Roughly 7% to 8% of all milk produced in the U.S. flows to students in public schools, according to Matt Herrick, senior vice president of communications for the International Dairy Foods Association.
A survey released by the School Nutrition Association in September drew responses from 1,614 school districts nationwide. Among districts that served/planned to serve students engaged in distance learning:
91% of respondents offered grab-and-go meal pick-up


24% provided take-home meals to students to eat on their distance learning days


16% delivered meals along bus routes


15% delivered meals directly to student homes
School menus are varied; nearly all districts reported offering entrees and sides to be heated at home as well as shelf-stable meals. More school meal programs are also serving locally sourced foods (29%) and providing bulk foods such as gallons of milk and loaves of bread (22%).
CFAP UPDATES, DEADLINE
What happened?
Direct payments continue to flow to U.S. dairy farmers through the USDA's Coronavirus Food Assistance Programs (CFAP 1 and CFAP 2), nearing $2.4 billion. As of Oct. 18, CFAP 2 dairy applications processed stood at 11,268, with direct payments totaling about $625.7 million; payments through CFAP 1 were estimated at $1.76 billion, paid out to 24,500 producers.
What's next?
A reminder: CFAP 2 is considered a separate program from CFAP 1 and requires a separate sign-up at USDA FSA county offices. CFAP 1 sign-up closed in early September. The sign-up period for CFAP 2 closes on Dec. 11, 2020.
Bottom line
Direct payments under CFAP 2 are equal to $1.20 per cwt on eligible milk production for the last nine months of 2020.
RETAIL, HOLIDAY DAIRY SALES
What happened?
September spending at retail grocery stores remained elevated, marking the seventh consecutive month in which the value of retail dairy sales was double-digit higher (percentage basis) than the same month a year earlier. Based on Information Resources Inc. (IRI) sales data, overall September 2020 retail dairy sales were up 13.6% by value. Monthly natural cheese sales were up 19.1% on a value basis and 12.9% on a volume basis. Fluid milk sales were up 9.7% in value and 2.1% in volume. Retail butter sales were up 16% by value and 24.5% by volume.
What's next?
While ending the third quarter on a strong note, dairy market concerns are building due to questions related to holiday consumption. According to an IRI survey of primary shoppers, only 29% expect to host or attend a Thanksgiving meal with extended family, down from 48% last year. Early indications suggest a similar impact on December holiday celebrations and grocery spending.
Bottom line
Compounding that retail concern is the onset of winter and the inability of restaurants to continue outdoor service, as well as questions regarding whether or not the USDA food box program will continue into the new year.
A bearish outlook should increase a focus on risk management. Enrollment deadline for the 2021 Dairy Margin Coverage program is also Dec. 11, 2020.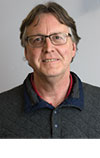 Dave Natzke

Editor
Progressive Dairy