You're busy milking cows, trying to find a market for some cull cows, finishing up planting and harvesting some forages. With that in mind, Progressive Dairy looks at issues in the news impacting you and your dairy business.
In recognition of your time, we'll attempt to summarize recent events or actions making dairy headlines and reported in our weekly digital newsletter, Progressive Dairy Extra. Then we'll try to put that news into perspective and briefly describe how it might affect you.
CORONAVIRUS FOOD ASSISTANCE PROGRAM (CFAP)
What happened?
In mid-April, U.S. Secretary of Agriculture Sonny Perdue unveiled the $19 billion Coronavirus Food Assistance Program (CFAP), designed to take several actions to assist farmers and consumers in response to the COVID-19 national emergency. The program includes two major elements.
First, about $16 billion will be provided as direct payments for farmers and ranchers. Preliminary information indicated U.S. dairy farmers will receive about $2.9 billion. A single payment will be determined using two calculations:
Producers will be compensated for 85% of the price loss during the period of Jan. 1 to April 15, 2020.


Producers will be compensated for 30% of expected price losses from April 15 through the next two quarters of 2020.
The payment limit is $125,000 per commodity, and diversified operations will be able to choose a second commodity, with an overall payment limit of $250,000 per individual or entity.
The second part of the program designates $3 billion for the purchase and distribution of ag products for those in need. On a monthly basis, the USDA will procure an estimated $100 million (each) in dairy products, meat products, and fresh fruits and vegetables. The USDA will work with local food and regional distributors to provide pre-approved food boxes to food banks, community and faith-based organizations, and other non-profits serving Americans in need.
What's next?
Perdue said the USDA was expediting the rule-making process for the direct payment program and expects to begin sign-up in early May, with payments starting by the end of May or early June. There had been no new information regarding eligibility, payment rates and other implementation procedures as of Progressive Dairy's deadline. Check the Progressive Dairy website for updates.
Bottom line
It's hard to tell until additional details are provided. According to the National Milk Producers Federation (NMPF), the payment caps will fall far short of dairy market losses attributed to the COVID-19 pandemic. Financial analysis showed average net cash income losses per dairy would be $345,000. Specifically, a 1,000-cow dairy in Wisconsin will see net cash income decline by $500,000, while larger operations in Texas and Idaho could see losses in the $1.2 million range.
Another concern is when the payments for losses are applied. For dairy, futures prices indicate the lowest milk prices will be in April, May, June and July, a period in which producers will be compensated for just 30% of expected price losses instead of the 85% compensation level for losses during Jan. 1 to April 15.
COVID-19 AND RETAIL DAIRY SALES
What happened?
There's no disputing the dairy farmer income destruction as a result of the COVID-19 pandemic. There is, however, some good news emerging for producers and the dairy supply chain: Dairy has emerged as a retail sales leader throughout the COVID-19 pandemic and, as of Progressive Dairy's deadline, dairy sales (dollar basis) have posted double-digit gains over the comparable week in 2019 for seven weeks in a row, according to weekly updates from the International Dairy Deli Bakery Association (IDDBA).
What's next?
As May got underway, some states began reopening non-essential businesses, while others continue indefinite shelter-in-place mandates. The reopening of restaurants in some states may provide an indicator of consumers' mental readiness and economic ability to re-engage with foodservice, a major market for U.S. dairy. However, there are dramatically increasing numbers of Americans filing for unemployment, which typically translates into more meal preparation at home. U.S. grocery shopping patterns are expected to continue for the foreseeable future.
Bottom line
We all heard about the initial milk shortages in grocery stores as panic buying occurred. However, the good news regarding dairy demand reaches beyond pandemic buying of fluid milk, said John Umhoefer, executive director of Wisconsin Cheese Makers Association. The IDDBA data shows that within the dairy aisle, weekly sales for the period March 15 to April 26 (compared to similar weeks a year earlier) have increased in the following ranges: fluid milk – 12% to 52%; natural cheese – 22% to 70%; butter – 15% to 112%; process cheese – 43% to 112%; cream and creamer – 18% to 48%.
Other than a sales jump in mid-March and a surge during the last week of April, yogurt sales are the only category failing to maintain year-over-year gains every week during the seven-week period.
Retail sales won't fill "a deep hole" created by the loss of foodservice sales, Umhoefer warned, but said the planned federal food purchases are also an outlet for getting dairy products to consumers.
U.S.-MEXICO-CANADA AGREEMENT
What happened?
U.S. Trade Representative Robert Lighthizer notified Congress that Canada and Mexico have taken measures necessary to comply with their commitments under the United States–Mexico–Canada Agreement (USMCA), and that the agreement will enter into force on July 1, 2020.
However, the Dairy Farmers of Canada and the Dairy Processors Association of Canada charged parliamentarians were misled by the Trudeau government regarding the date of implementation and are seeking clarification on whether it starts on Aug. 1.
What's next?
We're not sure. Canada's "dairy year" begins annually on Aug. 1. With a July 1 start date for USMCA, there are concerns export concessions covering Canadian exports of skim milk powder and milk protein concentrates that were negotiated for "year one" of USMCA would be in jeopardy.
Bottom line
Beyond the start date, Canada will begin phasing in new tariff rate quotas – over a period of up to 20 years – exclusively for U.S. milk and U.S. dairy products, which should provide market access gains. Those tariff rate quotas will affect fluid milk, cheese, cream, skim milk powder, butter and cream powder, concentrated and condensed milk, yogurt, whey and other products.
Preliminary calculations estimated the U.S. will have access to about 3.6% of Canada's dairy market, up from the current 1% and above the 3.25% market access Canada would have given the U.S. as part of the Trans-Pacific Partnership. The U.S. will provide reciprocal access on a ton-for-ton basis for imports of Canada dairy products through first-come, first-served tariff rate quotas.
Among other top priorities for the U.S. industry is the elimination of Canada's Classes 6 and 7 milk pricing programs within six months after the agreement is implemented.
CLASS I BASE PRICE FLOOR
What happened?
Lawyers representing multiple dairy co-ops asked the USDA to hold an emergency hearing to consider a temporary $15.86 per cwt floor in the Federal Milk Marketing Order (FMMO) Class I base price for June, July and August 2020.
What's next?
Dairy will have to look elsewhere for financial support. Bruce Summers, the USDA Ag Marketing Service administrator, denied the request, citing the lengthy rulemaking process and saying several alternative solutions were being considered by industry stakeholders.
Bottom line
Raising red flags over the proposal was dairy economist Marin Bozic, assistant professor at the University of Minnesota, who called it a misuse of the decades-old FMMO system as a risk management tool. Among long-term implications, opponents said the request would impact milk suppliers and buyers in each FMMO differently based on Class I utilization; could put the ability of milk processors to hedge milk procurement costs in jeopardy; and would minimize the importance of utilizing risk management tools already in place.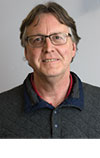 Dave Natzke

Editor
Progressive Dairy