In this column, Progressive Dairy summarizes issues in the news and attempts to describe how they might affect dairy farmers. Look for more extensive background and details at Progressive Dairy.
Items in this column are compiled from Progressive Dairy staff news sources. Send news items to Dave Natzke.
COVID-19 STIMULUS BILL
What happened?
A 5,600-page, $2.3 trillion spending bill – combining fiscal year 2021 omnibus appropriations with a COVID-19 relief package – was signed into law at the end of December. Specific to dairy, the $900 billion COVID-19 relief bill creates a provision for Dairy Margin Coverage (DMC) program supplemental payments for small and medium-sized dairies in any month when DMC indemnity payments are triggered, and establishes a $400 million Dairy Donation Program, designed to provide dairy products to food-insecure households while adding support to dairy prices by removing excess products from the market.
What's next?
Attention turns toward implementation of provisions designed to assist producers, processors and consumers.
The bill, signed into law on Dec. 27, requires the USDA's Farm Service Agency (FSA) to establish a sign-up period within 45 days for eligible producers to make DMC production history adjustments. Sign-up details were not available at Progressive Dairy's deadline.
One thing that adds uncertainty to the process timeline is the change in political leadership. Government agency leaders are political appointees, and the transition from the Trump to the Biden administration could require new administrators in key USDA positions.
Bottom line
While the original DMC program established an eligible baseline on milk production in years 2011, 2012 and 2013, this bill allows some producers to use actual milk production in 2019. During months DMC indemnity payments are triggered, the supplemental payments would cover 75% of the difference between the production history established in 2011-13 and 2019 actual milk production.
With DMC Tier I production limits remaining at 5 million pounds of milk or less annually, the DMC milk production history adjustment primarily benefits smaller operations by allowing them to increase annual milk production eligible for DMC coverage and indemnity payments up to that cap. No supplemental payments are permitted on milk production above 5 million pounds per year.
The adjusted milk production baseline is effective January 2021 through the life of the current Farm Bill and DMC program, ending in 2023, and is not retroactive to 2019-20. The January 2021 DMC margin won't be announced until Feb. 26.
Those eligible to make production history adjustments must already be enrolled in DMC for 2021; the bill specifically prohibits reopening of the 2021 enrollment period. Coverage levels (percentage of milk production covered and margin covered) on the additional milk must be equal to the coverage selected previously for 2021 (and beyond) on the original production history.
Any increase in milk production history also means the producer will have to pay the additional margin insurance premiums on that milk. All 2021 DMC indemnity payments are subject to a 5.7% sequestration deduction, down from 5.9% in 2020 and 6.2% in 2019.
Patterned after the Milk Donation Reimbursement Program, created in the 2018 Farm Bill, the Dairy Donation Program provision creates a mechanism for eligible dairy processors to partner with nonprofit organizations to distribute food to low-income individuals. Those partnerships may apply for and receive reimbursements to cover milk-related expenses for the dairy product donations. Retroactive reimbursement may be eligible for donations made in 2020.
In addition to the dairy-only donation program, the bill provides $1.5 billion for the USDA to purchase other food and agricultural products (including dairy) but is less specific on which products will be purchased and the timeline for spending.
Other provisions of the COVID-19 relief bill impact the tax treatment of forgiven Paycheck Protection Program (PPP) loans, funds additional payments and provides the USDA more flexibility in payment limitations under the Coronavirus Food Assistance Program (CFAP), provides grants to encourage small-scale meat processing and directs additional funds for rural broadband. Some producers forced to euthanize livestock during the initial wave of the pandemic and who were previously left out of aid may now qualify for assistance.
Check the Progressive Dairy website for details as they become available.
DAIRY IN DIETARY GUIDELINES
What happened?
The long-awaited 2020-25 Dietary Guidelines for Americans (DGA) were released at the end of December. Some dairy organizations may be disappointed after a push for inclusion of higher-fat varieties of dairy products did not make the final version.
What's next?
Jointly published by the U.S. Departments of Agriculture (USDA) and Health and Human Services (HHS) every five years, the guidelines provide recommendations designed to foster healthy dietary patterns for Americans of all ages. Beyond providing dietary recommendations, the document is also used as the basis for dairy options served as part of the National School Lunch and Breakfast programs and other federal feeding programs.
The National Milk Producers Federation (NMPF) and others have pledged to push for inclusion of up-to-date research on dairy fats in the 2025-30 DGA.
Bottom line
For dairy, the DGA recommendations were mostly status quo. They reaffirmed dairy's critical role in delivering essential nutrients and recommended three servings of fat-free or low-fat milk, yogurt and cheese per day.
The DGA lists fortified soy beverages and yogurt as dairy alternatives but warns that other plant-based products (e.g., almond, rice, coconut, oat and hemp) marketed as "milks" may be consumed as a source of calcium; they are not included as part of the dairy group because their overall nutritional content is not similar to dairy.
Throughout the process of writing the 2020-25 DGA, dairy organizations and lawmakers pushed for inclusion of higher-fat dairy options, contending scientific research showed favorable health outcomes related to consumption of milkfat, which is different from any other saturated fat. Those claims went unheeded.
DFA DIVESTITURE
What happened?
In mid-December, Dairy Farmers of America (DFA) sold off three former Dean Foods dairy facilities identified in a U.S. Department of Justice (DOJ) antitrust divestiture agreement.
What's next?
There's still an unfinished court proceeding involving former Dean facilities purchased by DFA. Food Lion LLC and the Maryland and Virginia Milk Producers Cooperative Association filed a lawsuit, asking that DFA also be ordered to divest of at least one former Dean facility in North Carolina and South Carolina.
Bottom line
Last April, Judge David Jones, in the U.S. Bankruptcy Court for the Southern District of Texas, approved the sale of 44 of Dean's 57 fluid milk plants and other assets to DFA. Under an antitrust consent agreement with the DOJ, DFA agreed to divest of three of those facilities: a Morning Glory Dairy plant in De Pere, Wisconsin; a Dean dairy processing plant in Harvard, Illinois; and the Garelick Farms dairy plant in Massachusetts.
DFA confirmed the sale of the Illinois and Wisconsin facilities to a joint venture owned by The Borden Dairy Company and Select Milk Producers Inc. Terms of the sale were not announced. However, DFA and a court trustee were unable to find a new owner for the Garelick Farms processing facility, giving DFA the option to retain it.
Borden Dairy, part of the joint venture taking ownership of the former Dean facilities in Illinois and Wisconsin, also went through bankruptcy proceedings in 2020 and was purchased by private equity firm KKR & Co. and investment firm Capitol Peak Partners, which created a new entity, New Dairy Opco LLC. Leading Capitol Peak Partners is Gregg Engles, the former head of Dean Foods.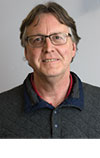 Dave Natzke

Editor
Progressive Dairy