You're busy – milking cows, managing employees and wrapping up harvest. With that in mind, Progressive Dairyman launched this column: "What happened? What's next?"
In recognition of your time, we'll attempt to summarize recent events or actions making dairy headlines and reported in our weekly digital newsletter, Progressive Dairyman Extra. Then, we'll seek out experts and sources putting that news into perspective and, most importantly, briefly describe how it might affect you.
DAIRY REVENUE PROTECTION PROGRAM
What happened?
The USDA's Risk Management Agency (RMA) authorized the sale of Dairy Revenue Protection (Dairy-RP) insurance policies, effective Oct. 9. Insurance coverage for the first quarter of 2019 (and four quarters thereafter) can be purchased until about Dec. 14, 2018.
What's next?
In this article, we'll begin to delve into some of the practical matters of Dairy-RP. In the future, we will provide additional background and begin working with experts to explore strategies to use Dairy-RP in your dairy's risk management plan.
Policy vs. endorsement
Technically, you're applying for a Dairy-RP policy, but purchasing "endorsements," which are amendments or additions to an existing insurance contract. You can fill out a Dairy-RP application at any time, but actual coverage does not attach to that policy until you buy a quarterly endorsement.
After the original application, Dairy-RP is a continuous policy, remaining in effect year after year unless canceled by the farmer or the insurance agency.
You may buy multiple quarterly (three-month) coverage endorsements – up to five quarters into the future – with one application. Your insurance coverage starts the first day of the quarter for which the coverage endorsement was purchased.
Initial quarterly offerings available from Oct. 9-Dec. 14, 2018, include January-March, April-June, July-September and October-December 2019, and January-March 2020. Sales will close approximately 15 days before the beginning of the quarter covered. There is no obligation to buy more than one quarter at a time, and one quarter can be purchased several times to diversify risk management.
Selecting a provider
Dairy-RP is a dairy program created under a crop insurance model, and the timing of the introduction of Dairy-RP falls midway through the 2019 crop year, which started July 1, 2018, and ends June 30, 2019. The 2020 crop year is July 1, 2019, through June 30, 2020.
You can apply for only one Dairy-RP policy per (crop) year, and you can only obtain a policy from one authorized insurance agent during that year.
If you want to switch insurance providers, you would have to cancel your application with the current provider by the end of a crop year (June 30) and sign on with a new provider effective July 1 of the new crop year. However, any endorsements purchased in 2019 for the 2020 crop year would remain with the initial provider.
Shopping for an 'agent'
The RMA sets the Dairy-RP premium price and rate, and all insurance agencies offering Dairy-RP must charge the same rate. There are strict prohibitions against charging different rates or offering rebates to seek a competitive advantage. Since it is providing premium subsides, RMA will review every policy.
While insurance agencies receive authorization to sell Dairy-RP from USDA's RMA, they are regulated by individual states. Therefore, the company or firm offering the Dairy-RP policy to you must be licensed in the state in which your farm is located. Most states require prospective insurance agents to complete pre-licensing coursework before taking state licensing exams.
Agents may reside or have an office in one state, but can sell and service policies in other states if licensed there. An agent authorized through RMA to sell a Dairy-RP policy is not required to sell other crop insurance policies and vice versa.
A list of authorized agencies, by state, is available on the USDA RMA website (USDA- Risk Management Agency Agent locator).
Since all rates are the same, price won't be an issue when "shopping" for an insurance agent. But it's important to select someone you're comfortable with and someone who is responsive to your needs. Your decision should also be based on the diversity of services required.
If you don't do any hedging, or hedge your milk through your cooperative and only want Dairy-RP coverage, an insurance-only agency may be all you need. You'll want to follow the futures market or have a co-op adviser who does, since premiums and the level of revenue you desire to protect will be based in part on futures prices.
If you don't hedge through a co-op and use multiple risk management platforms – the futures market and insurance – you may want a more full-service company.
In addition to helping dairy farmers with hedging decisions, some brokerage firms are becoming certified to sell Dairy-RP – or they may already be authorized to sell another insurance product, Livestock Gross Margin for Dairy (LGM-Dairy). Some firms are creating separate insurance companies or divisions to expand their service options. In addition, some lending institutions are becoming certified to sell insurance products to help farmers manage both risk and revenue streams.
Part of that "responsiveness" may relate to evening and weekend office hours. USDA plans to post premium prices and rates daily by 2 p.m. (Central), based on that day's closing futures prices on the Chicago Mercantile Exchange (CME). If RMA doesn't post the information by 4 p.m., no sales will be permitted that day.
Endorsements can be purchased at the day's announced rates until CME trading reopens. So policies should be available from 2 p.m. to 9 a.m. most weekdays or from 2 p.m. Friday until 9 a.m. on Monday during weekends, which could provide logistical challenges.
Transactions do require a producer signature. That requirement may be met by the authorization of electronic signatures through secure websites or via fax.
One option may be to establish "trigger" points to initiate a Dairy-RP purchase, completing a transaction when that trigger is met. That, however, may require pre-signed purchase forms and substantial trust between the producer and agent.
When can I buy Dairy-RP?
Unlike LGM-Dairy policies, which are only sold on the last business Friday of every month, Dairy-RP policies can be purchased almost every business day, with a few exceptions.
As noted above, endorsement costs are based on the USDA RMA's daily postings. The rates are valid from the time they are announced until the CME reopens.
Exceptions include days when prices and rates are not posted on the RMA website by 4 p.m. Also, due to the potential of wide swings in milk or commodity futures markets caused by government reports, Dairy-RP will also not be sold on days when the USDA releases monthly Milk Production, Dairy Products or Cold Storage reports, or when RMA suspends sales due to unusual milk or commodity price relationships.
In October, USDA's Milk Production report will be released Friday, Oct. 19, followed by the Cold Storage report on Oct. 22. That means no Dairy-RP sales will be allowed from the morning of Friday, Oct. 19, until the afternoon of Tuesday, Oct. 23.
November 2018 could also be confusing. The Dairy Products report is released Wednesday, Nov. 1, so sales are closed until late afternoon on Thursday, Nov. 2. The Milk Production report is released Monday, Nov. 19, followed by the Cold Storage report on Wednesday, Nov. 21. Then, the CME is closed on Thursday and Friday, Nov. 22-23, for the Thanksgiving holiday. USDA RMA won't post any new premiums until the afternoon of Monday, Nov. 26.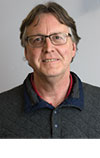 Dave Natzke

Editor
Progressive Dairyman