In this column, Progressive Dairy summarizes issues in the news and attempts to describe how they might affect dairy farmers. Look for more extensive background and details at Progressive Dairy Items in this column are compiled from Progressive Dairy staff news sources. Send news items to Dave Natzke.
DAIRYAMERICA SETTLEMENT PAYMENTS
What happened?
The 12-year-long saga of the DairyAmerica milk powder lawsuit is coming to a close with the distribution of about $26 million in settlement agreement payments. The payments were mailed Jan. 15, 2021.
What's next?
Checks must be cashed by April 15, 2021, or be voided, according to an announcement from the settlement agreement administrator (http://www.milkpowdercase.com/Home/portalid/0).
Approximately 25,707 dairy farmers filed claim forms by the January 2019 deadline. While the claims average about $1,000 per dairy, individual payments were calculated based on the producers' Grade A milk marketings that were pooled on Federal Milk Marketing Orders (FMMOs) during the period Jan. 1, 2002, to April 30, 2007.
Bottom line
Originally filed in 2009, the class-action lawsuit stemmed from the misreporting of nonfat dry milk sale prices by DairyAmerica from April 2006 to April 2007. The reporting of lower prices directly resulted in lower FMMO minimum milk prices paid to dairy farmers. In June 2007, the USDA concluded the reporting errors reduced dairy farmer income by about $50 million.
Plaintiffs calculated the damages at about $83 million. They charged the underreporting was systematic, and further alleged that California Dairies Inc. (CDI), as a shareholder in DairyAmerica, was liable for the misreporting.
In the settlement agreement, DairyAmerica and CDI acknowledged the erroneous reporting, but admitted no intentional wrongdoing. The USDA had immunity in the lawsuit.
A $40 million settlement agreement was approved in May 2019, of which about $14 million was designated for attorneys and the claims administrator. However, an appeal sent the agreement back to court before funds could be distributed to dairy farmers. That appeal was dismissed in June 2020, opening the door to payment distribution.
DMC PRODUCTION HISTORY
What happened?
The COVID-19 relief package, signed into law at the end of December, created a provision for Dairy Margin Coverage (DMC) program supplemental payments for small and medium-sized dairies in any month when DMC indemnity payments are triggered. It requires the USDA's Farm Service Agency (FSA) to establish a sign-up period for eligible producers to make DMC production history adjustments.
What's next?
Sign-up details were not available at Progressive Dairy's deadline. The adjusted milk production baseline is effective January 2021 through the life of the current farm bill and DMC program, ending in 2023, and is not retroactive to 2019-20. The January 2021 DMC margin won't be announced until Feb. 26.
Bottom line
While the original DMC program established an eligible baseline on milk production in years 2011, 2012 and 2013, this bill allows some producers to use actual milk production in 2019. During months DMC indemnity payments are triggered, the supplemental payments would cover 75% of the difference between the production history established in 2011-13 and 2019 actual milk production. No supplemental payments will be made on milk production above the DMC Tier I production limit of 5 million pounds.
Those eligible to make production history adjustments must already be enrolled in DMC for 2021. Any increase in milk production history also means the producer will have to pay the additional margin insurance premiums on that milk. All 2021 DMC indemnity payments are subject to a 5.7% sequestration deduction, down from 5.9% in 2020 and 6.2% in 2019.
The USDA did adjust 2021 Dairy Margin Coverage (DMC) program enrollment numbers higher. Enrollment closed on Dec. 11, 2020.
As of Jan. 11, 18,485 dairy operations (about 73.3% of those with established milk production history) had enrolled in the 2021 DMC program. Milk production enrolled for 2021 was estimated at 161.1 billion pounds, about 79.5% of the established history.
Coronavirus Food Assistance Program (CFAP) 3
What happened?
Also part of the COVID-19 relief package, the USDA announced additional direct financial assistance to some agricultural producers through a third installment of the Coronavirus Food Assistance Program (CFAP 3). Payment eligibility is expanded for additional commodities, with some adjustments to payments to some producers who already applied for the program.
What's next?
Producers who are now eligible and those who need to modify existing applications due to these updates can contact USDA's Farm Service Agency (FSA) through Feb. 26.
Bottom line
As announced, specialty crop and some livestock producers will receive additional assistance, but no additional aid is directed specifically to dairy producers. Due to the transition to the Biden administration, additional details may be forthcoming.
About $23.7 billion in assistance has already been provided to U.S. agricultural producers through CFAP 1 and CFAP 2. Of that, about $2.975 billion was directed to dairy farmers.
U.S.-CUBA POLICIES
What happened?
The United States Agriculture Coalition for Cuba (USACC) urged the Biden administration to reverse previous and recent actions taken against Cuba in the final days of the Trump administration. The request came after outgoing U.S. Secretary of State Mike Pompeo had named Cuba a "state sponsor of terrorism" and implemented additional sanctions.
What's next?
Citing numbers from the U.S. Dairy Export Council (USDEC), a 2014 International Trade Commission (ITC) report said U.S. exporters could supply about 30% of Cuba's total dairy product imports over the next 10 years, providing 50% of milk powder, 75% of whey, 40% of butter and 60% of cheese.
Bottom line
Cuba imports $2 billion in food each year but less than 10% comes from the U.S. The ITC report said dairy represented 13% of total agricultural imports in 2014. That report also estimated Cuban dairy farmers were meeting about 50% of the country's dairy needs, primarily in the form of fluid milk. Nearly all manufactured dairy products were imported.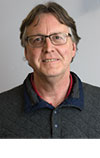 Dave Natzke

Editor
Progressive Dairy