You're busy milking cows and making corn silage. With that in mind, Progressive Dairy looks at issues in the news impacting you and your dairy business.
In recognition of your time, we'll attempt to summarize recent events or actions making dairy headlines and reported in our weekly digital newsletter, Progressive Dairy Extra. Then, we'll try to put that news into perspective and briefly describe how it might affect you.
DMC SIGN-UP, PAYMENTS
What happened?
As of Aug. 25, 17,677 dairy operations had signed up for the Dairy Margin Coverage (DMC) program. That number represents about two-thirds of the 26,832 dairy operations with established milk production history, and about 61% of the milk. The USDA said year-to-date indemnity payments to dairy operations enrolling in the program for 2019 had hit nearly $230 million.
What's next?
DMC provides coverage retroactive to Jan. 1, 2019, with applicable payments distributed to eligible dairy farmers shortly after they enroll. As of Aug. 19, the USDA's FSA had begun paying approximately $229.6 million to producers for milk production insured from January through June 2019. (The July margin and indemnity payment was announced Aug. 30, after Progressive Dairy's deadline.)
Bottom line
Despite dramatic improvements in DMC compared to its predecessor, the Margin Protection Program for Dairy (MPP-Dairy), DMC enrollment lags total 2018 MPP-Dairy participation of about 21,400 dairy operations. MPP-Dairy paid about $254 million in indemnity payments in 2018; DMC has already paid out $230 million for the first half of 2019.
One final reminder: Sign-up for the program closes Sept. 20, 2019, at local USDA FSA offices. Producers may enroll for one year (2019) or for the full five-year length (2019-2023) of the program at a reduced premium rate. It's also the deadline to request a refund of Margin Protection Program for Dairy (MPP-Dairy) premiums. Dairies that purchased additional coverage over $4 per hundredweight (cwt) during MPP-Dairy can choose between a 50% cash refund or a 75% refund of net MPP-Dairy premiums to be used for future DMC premiums.
INTEREST RATES
What happened?
An update on interest rates was discussed in the Aug. 25, 2019, issue of Progressive Dairy. Interest rates on many types of agricultural loans in the nation's midsection were already headed lower before the Federal Reserve's Open Market Committee (FOMC) adjusted its benchmark lending rate lower in late July. In the first reduction since 2008, the FOMC dropped the rate to 2% to 2.25%, or 25 basis points from the previous level, and also left the door open to future cuts in 2019.
Here's a look at latest average interest rates charged in Federal Reserve districts serving agriculture in the nation's heartland (Table 1):
Dallas: It was a mixed bag, with interest rates moving slightly higher on variable-rate operating and intermediate loans. Fixed-rate operating loan interest rates were unchanged, but interest rates on fixed-rate intermediate loans were lower. Both fixed-rate and variable-rate long-term real estate loans saw declines in interest rates. Finally, second-quarter 2019 interest rates on feeder cattle loans (both variable-rate and fixed-rate loans) were higher than the previous quarter.


Kansas City: Interest rates of variable-rate intermediate loans were up from the previous quarter, but operating and farm real estate loans were down. Interest rates for all categories of fixed-rate loans were lower than the previous quarter. Within the region, rates were generally highest in Oklahoma and Mountain states regardless of loan type. Nearly 18% of lenders responding to the quarterly survey reported denying more than a tenth of operating loan requests.


St. Louis: Interest rates on all six of the fixed- and variable-rate loan categories declined. Fixed-rate real estate loans were the most stable, declining 4 basis points, while all other categories declined between 10 and 12 basis points.


Chicago: Interest rates of variable-rate operating and farm real estate loans were down from the previous quarter; interest on feeder cattle loans rose. Credit tightening continued unabated in the second quarter of 2019, as 25% of ag lender survey respondents reported that their banks required larger amounts of collateral than a year ago and none reported requiring smaller amounts. The portion of the district's agricultural loan portfolio reported as having "major" or "severe" repayment problems (6.2%) had not been higher in the second quarter of a year since 1999.


Minneapolis: Interest rates for all categories of variable-rate and fixed-rate loans decreased modestly from the previous quarter.
What's next?
The Federal Reserve's FOMC will meet again Sept. 17-18 and has left the door open to future cuts in 2019.
Bottom line
Many district banks reported weaker farm income and weather challenges during the planting season has led to an increase in demand for non-real estate loans. In most cases, loan renewals and extensions increased, and the rate of loan repayment continued to decline.
WHAT DOES 'ZERO-WITHDRAWL' MEAN?
What happened?
The U.S. Food and Drug Administration (FDA) published a notice in the Federal Register, seeking information on practices related to "zero-withdrawal" periods for drugs used in food-producing animals. The FDA requested comments on:
Current transit times to slaughter facilities


Current holding times at slaughter facilities prior to slaughter


Milking frequency at commercial dairy operations


How "zero-day withdrawal period" or "zero-day milk discard time" animal drug labels are interpreted by end-users
The agency invited comments from any individuals (veterinarians, cooperative leaders, individual producers, haulers, trade organizations, packers and processors) with direct knowledge of current industry practices. Public comments are being accepted until Oct. 8.
What's next?
Unaware the FDA was pursuing additional information, the National Milk Producers Federation (NMPF) has requested a 90-day extension – until Jan. 6, 2020 – on the comment period. In a letter to Charli M. Long-Medrano, with FDA's Center for Veterinary Medicine, Jamie Jonker, NMPF vice president of sustainability and scientific affairs, said the request for highly specific farm, veterinary, transportation, pharmacological and other data would take more time to collect and may require NMPF member surveys.
Bottom line
With increasing pressure for regulating drug use in food-producing animals, the FDA said it needs a more accurate understanding of current practices related to transit and milking intervals when approving new animal drugs in an effort to protect public health.
According to background information from FDA, the agency had made several assumptions related to "zero-withdrawal" timelines when approving new drugs for use in food-producing animals. For example, since the 1980s, the FDA has assumed that cattle spend at least 12 hours in transit to a slaughter facility, and that dairy cows were milked at 12-hour intervals.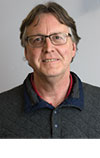 Dave Natzke

Editor
Progressive Dairy