You're busy milking cows and keeping them cool. With that in mind, Progressive Dairy looks at issues in the news impacting you and your dairy business. In recognition of your time, we'll attempt to summarize recent events or actions making dairy headlines and reported in our weekly digital newsletter, Progressive Dairy Extra. Then, we'll try to put that news into perspective and briefly describe how it might affect you.
DMC SIGN-UP, PAYMENTS
What happened?
As of July 11, nearly 10,000 dairy operations had signed up for the new Dairy Margin Coverage (DMC) program, and the USDA's Farm Service Agency (FSA) had begun paying approximately $100 million to producers for milk production insured from January through May 2019.
More than 98 percent of the producers already enrolled have elected $9.50-per-hundredweight (cwt) coverage on up to 95 percent of their production history.
What's next?
DMC provides coverage retroactive to Jan. 1, 2019, with applicable payments distributed to eligible dairy farmers shortly after they enroll. Payments are already ensured for milk marketed January through May. The June margin and indemnity payment will be announced July 31, after Progressive Dairy's deadline.
Latest monthly margins and indemnity payments are discussed in Market Watch Margins (see pages 14-15).
Bottom line
Sign-up for the program closes Sept. 20, 2019, at local USDA FSA offices. Producers who have already made a coverage selection can make changes until the end of the sign-up period.
U.S. AG TRADE BALANCE
What happened?
The U.S. agricultural trade balance was negative for a second straight month in May, even though the month's dairy export value was the highest in four years.
Historically, May has been a trade deficit month in three of the last four years, but 2016 was the last time the trade balance was negative for both April and May. Prior to that, the last time the U.S. had monthly agricultural trade deficits more than twice a year was in 2006.
Through the first five months of 2019, U.S. ag imports ($57 billion) have now moved ahead of exports ($56.9 billion), leading to a calendar year deficit of $65 million.
Despite restricted sales to China, increasing cheese exports and improving world prices helped push the value of May 2019 U.S. dairy exports to a four-year high, according to the U.S. Dairy Export Council (USDEC). Total U.S. exports were worth $539.1 million, up 6% year-over-year. However, May U.S. dairy export volume was off 13% from a year ago.
What's next?
A number of things. We're still waiting on ratification of the U.S.-Mexico-Canada Agreement (USMCA) by both the U.S. and Canada. Congress leaves for a lengthy recess in August. With all the political rancor, U.S. ratification any time soon remains up in the air.
Trade negotiations with China drag on. Promises of "huge" purchases of U.S. ag products haven't materialized. Meanwhile, tariff wars continue to restrict U.S. exports to China.
To offset some of the financial damages to farmers due to ongoing trade disputes, the USDA was expected to announce direct payments (called Market Facilitation Program [MFP] payments) to producers in late July. A total of $14.5 billion has been pledged, but how it's distributed remains in question.
Different from the 2018 MFP payments, instead of paying producers based on specific crops, the USDA is calculating a per-acre payment rate for each county in the U.S.
The dairy payment rate is also unknown. In 2018, direct dairy farmer payments equaled 12 cents per cwt on a producer's annual milk production history in 2011-13, established under the Margin Protection Program for Dairy (MPP-Dairy).
Bottom line
About all we can do is wait and watch.
'ALMONDS DON'T LACTATE' ANNIVERSARY
What happened?
On July 17, the National Milk Producers Federation (NMPF) marked the one-year anniversary of then-U.S. Food and Drug Administration (FDA) Commissioner Scott Gottlieb's famous observation that "almonds don't lactate."
What's next?
One year later, the dairy industry is still waiting on the FDA to enforce standards of identity and regulate the marketing and labeling of imitation and plant-based products using milk and other dairy terms.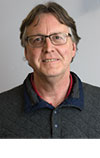 Dave Natzke

Editor
Progressive Dairy