In this column, Progressive Dairy summarizes issues in the news and attempts to describe how they might affect dairy farmers. Look for more extensive background and details at Progressive Dairy.
Items in this column are compiled from Progressive Dairy staff news sources. Send news items to Dave Natzke.
Regular readers of this column know there are topics seemingly appearing every month. With summer here, it's time to provide another look at some of those reruns.
DAIRY AID ON A TIMELINE
What happened?
U.S. Ag Secretary Tom Vilsack announced additional details regarding USDA pandemic financial assistance in two dairy areas.
Included in the announcement is mention of supplemental Dairy Margin Coverage (DMC) payments. As we've summarized multiple times in this column, last December's COVID-19 relief bill included language directing the USDA to allow smaller dairy producers to update their milk production history baselines and receive a supplemental DMC payment on a portion of any increased milk production, up to the Tier I cap of 5 million pounds of milk per year.
As part of the Pandemic Assistance initiative announced in March, the USDA provided advance notice of minimum provisions to be included in a Dairy Donation Program (DDP). The program will reimburse dairy cooperatives and processors which donate, process, transport, temporarily store and/or distribute dairy products to those in need.
What's next?
The USDA plans to implement those programs within 60 days of the announcement, June 15.
Bottom line
Through April, DMC indemnity payments had been distributed every month of 2021. It is anticipated supplemental payments to eligible producers will be retroactive to January 2021 and run through the end of 2023. The outlay for the supplemental DMC payments is approximately $580 million.
With $400 million in funds from the Consolidated Appropriations Act of 2021, the DDP plan requires participating dairy cooperatives and processors to have donation and distribution plans describing the process. Specific requirements are pending.
Also, in April, the USDA opened the sign-up period for Coronavirus Food Assistance Program (CFAP) payments to dairy producers who missed earlier sign-up periods and payments. If you are one of those, contact the USDA's Farm Service Agency soon.
NEGATIVE PPDs
What happened?
Uniform milk prices, producer price differentials (PPDs) and milk pooling behavior stayed on trend in May across most Federal Milk Marketing Orders (FMMOs). Monthly FMMO reports showed uniform or "blend" prices posted small increases from the month before, while PPDs headed deeper into negative territory and were the lowest since December 2020.
What's next?
One cause of negative PPDs and depooling, the spread between monthly Class III-Class IV milk futures prices, looks to be shrinking dramatically in June.
The gap was $2.80 per hundredweight (cwt) in May. Based on the close of Chicago Mercantile Exchange (CME) trading on June 11, the June Class III futures price settled at $17.25 per cwt, while the Class IV futures price settled at $16.56 per cwt, a spread of just 69 cents. That would be the slimmest Class III-Class IV price gap since pre-pandemic January 2020 and reduce the incentive for depooling. Each FMMO has its own rules for "repooling" as Class III milk handlers jump back in the pool.
Further out (based on futures prices), the Class III-Class IV price spread widens to a range of $1.16-$1.40 per cwt in August through November but then shrinks to 26 cents in the first quarter of 2022. Class III-Class IV prices are essentially even in the second quarter of 2022 and less than 33 cents in the second half of next year. Markets are subject to change, of course.
Bottom line
May uniform prices at standardized test hit five-month highs in all 11 FMMOs, with a high of $21.26 per cwt in Florida FMMO No. 6 and lows of $16.78 per cwt in Central FMMO No. 32 and $16.73 per cwt in California FMMO No. 51.
Like April, May PPDs were again negative and slightly deeper than a month earlier in the seven FMMOs utilizing multiple component pricing. May PPDs ranged from -62 cents in the Northeast No. 1 to -$2.23 in California No. 51. Six FMMOs have now seen negative PPDs every month since June 2020, and the PPD in the California FMMO has been negative for 16 consecutive months, since February 2020.
PPDs have zone differentials and vary slightly within each FMMO. In addition, their impacts on milk checks are based on individual milk handlers.
With depooling incentives strong in May, total Class III milk pooled across all FMMOs was about 1.48 billion pounds, up slightly from April but down from 4.56 billion pounds a year earlier. On a percentage basis, Class III utilization was about 13.9% of all FMMO milk marketings in May 2021, well below the 34.5% pre-pandemic utilization rate in May 2020 and far below the average of 41% for all of 2019.
FDA PUBLISHES YOGURT STANDARD OF IDENTITY
What happened?
The FDA issued a final rule to amend and modernize the standard of identity for yogurt. It took a while.
The National Yogurt Association, which was since dissolved and became part of the International Dairy Foods Association (IDFA), petitioned the FDA for changes in February 2000. The FDA issued a proposed rule on Jan. 15, 2009.
What's next?
The final rule was published in the Federal Register and is effective July 12, 2021, while the compliance date is Jan. 1, 2024.
Bottom line
The final rule expands the allowable ingredients in yogurt, including sweeteners and reconstituted forms of basic dairy ingredients. It establishes minimum amounts of live and active cultures based on labeling claims.
ORGANIC DAIRY CATTLE: USDA REOPENS COMMENT PERIOD
What happened?
The USDA's Agricultural Marketing Service (AMS) reopened the comment period on a 2015 proposed rule to amend the origin of livestock requirements for dairy animals. (Read: public-inspection.federalregister.gov/2021-09978.pdf) The rule was originally proposed in 2015 but withdrawn in 2018. The USDA reopened the older rule for public comment in October-December 2019 and then again this spring.
What's next?
The 60-day comment period closes on July 12.
Bottom line
As originally proposed, the rule clarifies requirements for organic dairy farms transitioning conventionally raised animals to organic production. After completion of a one-time transition, any new dairy animals a producer adds to a dairy farm would need to be managed organically from the last third of gestation or sourced from dairy animals that already completed their transition into organic production.
Advocates for changes to the rule charged inconsistent enforcement has plagued the transition of livestock from conventional to organic production. While some organic certifiers strictly adhere to the policy, others have allowed farmers to remove calves from organic herds, raise them using conventional practices prohibited under organic regulations and then transition them back to organic management when they are ready to be milked.
THINGS TO WATCH
Some things that happened, might happen and will impact your bottom line when and if they do happen:
The USDA is beginning work on three proposed rules enforcing the Packers and Stockyards Act. The 100-year-old law was originally designed to protect U.S. livestock producers from unfair, deceptive and anti-competitive practices in the meat markets.


The EPA intends to initiate a new rulemaking process that restores the so-called "Waters of the U.S." (WOTUS) rule. The process seeks to repeal the Navigable Waters Protection Rule, implemented by the Trump administration and replacing Obama-era Clean Water Act regulations.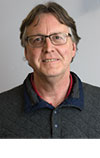 Dave Natzke

Editor
Progressive Dairy