You're busy milking cows and replenishing forage supplies while making sure the kids get on the school bus. With that in mind, Progressive Dairy looks at issues in the news impacting you and your dairy business. In recognition of your time, we'll attempt to summarize recent events or actions making dairy headlines and reported in our weekly digital newsletter, Progressive Dairy Extra.
Then, we'll try to put that news into perspective and briefly describe how it might affect you.
MARKET FACILITATION PAYMENTS
What happened?
The USDA announced a new round of direct payments to dairy, hog and crop producers negatively impacted by ongoing trade and tariff wars. The $14.5 billion in payments, through what's called the Market Facilitation Program (MFP), make up a vast majority of the three-part $16 billion 2019 Trade Mitigation Program (TMP).
In addition to direct payments to farmers, the USDA's Ag Marketing Service (AMS) will purchase $68 million in dairy commodities through the Food Purchase and Distribution Program, starting Oct. 1, 2019. And the U.S. Dairy Export Council (USDEC) will receive another $2.5 million to help develop new export markets under the Agricultural Trade Promotion (ATP) program.
What's next?
Dairy farmers will initially receive 10 cents per hundredweight (cwt) on their annual milk production history recorded with the USDA Farm Service Agency (FSA). Those payments were expected to begin in mid- to late August. Depending on market conditions and if there is progress in trade negotiations (see below), second and third payments of 5 cents each are planned for November 2019 and January 2020. To be eligible for the dairy payment, producers must have been operating on June 1, 2019.
Producers of non-specialty crops (including alfalfa hay, triticale, corn, soybeans and more than 20 others) will receive payments based on a different per-acre rate for each county in the U.S. County rates range from $15 to $150 per acre. Individual county rates are available here (Market Facilitation Program).
Producers who filed a prevented planting claim and planted an FSA-certified cover crop with the potential to be harvested qualify for a $15-per-acre payment. Acres that were never planted in 2019 are not eligible for an MFP payment.
There is a maximum per person or legal entity payment level of $250,000 for non-specialty crop and dairy producers. Eligible applicants must also have an average adjusted gross income (AGI) for tax years 2014, 2015 and 2016 of less than $900,000.
Bottom line
Sign-up for the direct payments runs through Dec. 6, 2019, at USDA FSA offices.
According to the Ohio Ag Law Blog, MFP payments must be taken as taxable income in the year they are received. As these payments constitute earnings from farmers' trade or business, they are subject to federal income tax and self-employment tax.
AGRICULTURAL EXPORTS
What happened?
U.S. agriculture continues to carry a heavy burden in ongoing trade and tariff wars, turning a small trade surplus in June and narrowly avoiding a third straight month of deficit trading. Through the first six months of the year, the ag trade surplus stands at a slim $111 million – the smallest total in the first six months of any year dating back to at least 1976, based on statistics provided by USDA.
Lost sales to China due to retaliatory tariffs and African swine fever, plus strong competition elsewhere from European Union and New Zealand suppliers, resulted in lower U.S. export volume in the first half of 2019. Shipments of milk powders, cheese, butterfat, whey products and lactose were down 14% from last year's record pace. Exports of these major products to China were down 54%, while sales to other markets were up 5%.
What's next?
One step forward and two steps back (or vice versa).
The U.S. and China ended July trade talks without a resolution, but hinted progress was made. Another round of talks was scheduled for September.
President Trump then announced he will impose tariffs on another $300 billion in Chinese imports, effective Sept. 1, and criticized China for failing to make promised purchases of ag products. China threatened more retaliation.
U.S. and Japanese trade negotiators have targeted September for completion of a bilateral trade agreement. In one of his first actions in office, President Trump pulled the U.S. out of the Trans-Pacific Partnership, a trade agreement involving 11 other countries, including Japan.
Also, we're still waiting on U.S. and Canadian ratification of the U.S.-Mexico-Canada Agreement. Congress left for its lengthy August recess without taking action. The White House has now set a goal for September, but political posturing increases as we move closer to the 2020 elections.
Bottom line
On a brighter note, overall value of U.S. dairy exports reached $2.95 billion in the first half of 2019, up for the third straight year. Suppliers saw notable gains in sales value to Mexico, Southeast Asia, South Korea, Canada and South America, offsetting a large decline in sales to China.
On a total milk solids basis, U.S. exports were equivalent to 14.1% of U.S. milk solids production in the first half of 2019, down slightly from the five-year average.
DMC SIGN-UP, PAYMENTS
What happened?
As of Aug. 5, about 15,300 dairy operations had signed up for the new Dairy Margin Coverage (DMC) program, and the USDA's FSA was making indemnity payments of approximately $197 million to producers for milk production insured from January through June 2019.
What's next?
DMC provides coverage retroactive to Jan. 1, 2019, with applicable payments distributed to eligible dairy farmers shortly after they enroll. Payments are already ensured for milk marketed January through June. The July margin and indemnity payment will be announced Aug. 30, after Progressive Dairy's deadline.
Latest monthly margins and indemnity payments are discussed in MarketWatch Margins (see pages 14-15).
Bottom line
Sign-up for the program closes Sept. 20, 2019, at local USDA FSA offices.
Producers who have already made a coverage selection can make changes until the end of the sign-up period.
INTEREST RATES
What happened?
Meeting in late July, the Federal Reserve's Open Market Committee (FMOC) dropped its benchmark lending rate to 2% to 2.25%, or 25 basis points from the previous level. It's the first reduction since 2008.
What's next?
The Fed also left the door open to future cuts in 2019.
Bottom line
The rate is tied to most forms of debt and is likely to reduce credit costs.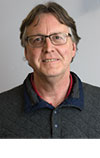 Dave Natzke

Editor
Progressive Dairy