You're busy milking cows, watching dairy markets and trying to figure out if your office will be a school classroom for the kids this fall.
With that in mind, Progressive Dairy looks at issues in the news impacting you and your dairy business. In recognition of your time, we'll attempt to summarize recent events or actions making dairy headlines and reported in our weekly digital newsletter, Progressive Dairy Newsletter. Then we'll try to put that news into perspective and briefly describe how it might affect you.
NEGATIVE PPDs
What happened?
At the time this article was written, dairy farmers were just starting to receive final payments for June milk marketings. With skyrocketing cheese prices, the record-high increase in the value of protein compared to a month earlier created disorder in a usually orderly Federal Milk Marketing Order (FMMO) system.
In June, the Class III milk price of $21.04 per hundredweight (cwt) was $7.82 above the Class I base price of $13.22 per cwt; $8.05 above the Class II price of $12.99 per cwt; and $8.14 above the Class IV price of $12.90 per cwt. That resulted in substantial negative Producer Price Differentials (PPDs) in the seven FMMOs utilizing multiple component pricing formulas. The high value of Class III milk was also an incentive for Class III handlers to keep that milk out of the pool.
Negative PPDs ranged from -$3.81 per cwt in the Upper Midwest to -$7.91 per cwt in California (Table 1).
The range is actually wider than that, because PPDs have a location adjustment factor, similar to Class I price differentials. In the California FMMO, for example, the June PPD ranges between -$7.91 to -$8.41 per cwt, a spread of 50 cents. In the Northeast FMMO, there is a spread of $1.15 per cwt, ranging between -$5.38 and -$6.53 per cwt.
What's ahead?
July FMMO statistical uniform prices and PPDs were scheduled to be during the week of Aug. 10. We already know the July Class I base price was $16.56 per cwt, up $5.14 from June. The Class III price was set to be announced Aug. 5, based on component values for July 4-Aug. 1. As of July 17, the Class III milk futures price was $24.46 per cwt, $7.90 per cwt more than the July Class I base price. That's an early indication FMMO statistical uniform prices will be higher, but PPDs will again be substantially negative.
Bottom line
Based on FMMO announcements of statistical uniform prices alone, producers in the Upper Midwest FMMO should have seen the largest jump in milk prices for June milk: The uniform price rose from $12.31 per cwt in May to $17.23 per cwt in June (Table 1). Increases in uniform prices were $3.20, $3.12 and $2.19 per cwt in the Pacific Northwest, Arizona and Northeast FMMOs, respectively.
Without looking at specific volumes, some dramatic changes in class utilization within FMMOs reveals depooling (Table 2).
Milk handlers who depooled may keep the money, but it is available to them to pay their patrons or use for other purposes. Undoubtedly, some dairy producers are going to see some very healthy milk prices for June milk. Others won't see the full impact of high cheese prices.
The full impact of negative PPDs and depooling will vary by FMMO and the milk handlers serving them.
CORONAVIRUS FOOD ASSISTANCE PROGRAM (CFAP) PAYMENTS
What happened?
The dairy portion of the USDA's Coronavirus Food Assistance Program (CFAP) continues making direct payments to producers, although payment rates have slowed. As of July 20, dairy applications processed by the USDA Farm Service Agency (FSA) offices stood at 21,109, with direct payments totaling more than $1.25 billion.
Through July 20, dairy represented about 20% of total CFAP payments. In addition to dairy, payments totaled $3.15 billion to livestock producers; $1.64 billion to producers of non-specialty crops; and $186 million to producers of specialty crops.
Effective July 13, the USDA made more than 40 additional commodities eligible for CFAP payments – all under the "specialty crops" category. However, alfalfa and other forage crops were not added because those commodities did not suffer a 5%-or-greater price decline from mid-January 2020 to mid-April 2020.
What's next?
The USDA split dairy payments into two installments. Producers who already applied should have received the first installment, representing 80% of their maximum total payment. Bill Northey, USDA undersecretary, said the second payment installment, covering the remaining 20%, should be paid by the end of August.
For dairy farmers, the total CFAP payment rate will equal about $6.20 per cwt on their first-quarter 2020 milk production. The first installment payment equaled $4.71 per cwt on a producer's certified milk production for the first quarter (January-March) of 2020. The second installment payment is based on a national 1.4% adjustment in milk production (1.014 X first-quarter milk production) multiplied by $1.47 per cwt. Payment caps apply.
Applications will be accepted through Aug. 28, 2020 at FSA offices.
Applications will be accepted through Aug. 28, 2020 at USDA Farm Service Agency offices.
Bottom line
The top states for CFAP dairy payments as of July 20 were (dollars and applicants:
Wisconsin: $254.2 million; 5,335
California: $182.2 million; 888
New York: $122.7; 2,375
Minnesota: $75.4 million; 2,176
Pennsylvania: $73.6 million; 2,236
Michigan: $66.0 million; 806
Idaho: $53.1 million; 290
Iowa: $38.1 million; 853
Ohio: $35.9 million; 811
Texas: $35.4 million; 263
Washington: $35.0 million; 263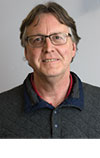 Dave Natzke

Editor
Progressive Dairy