You're busy milking cows and meeting with your lender to review year-end financials. With that in mind, Progressive Dairy looks at issues in the news impacting you and your dairy business.
In recognition of your time, we'll attempt to summarize recent events or actions making dairy headlines and reported in our weekly digital newsletter, Progressive Dairy Extra. Then we'll try to put that news into perspective and briefly describe how it might affect you.
USDA TO BUY FLUID MILK
What happened?
With schools back in session, August 2019 (the latest available at Progressive Dairy's deadline) fluid milk sales volume rebounded from summer lulls but still trailed year-ago levels. At more than 3.87 billion pounds, overall August 2019 sales of packaged conventional and organic fluid milk were the highest since May. However, monthly sales were down 1.9% compared to a year earlier. January-August 2019 sales were estimated at 30.43 billion pounds, down 1.8%.
What's ahead?
In October, the USDA's Agricultural Marketing Service (AMS) announced it would purchase $50 million in fresh fluid milk for distribution to various food nutrition assistance programs. Purchases will include fluid whole milk, reduced fat (2%) and low-fat (1%) in gallons and half-gallons. The USDA will solicit bids:
In November 2019, for delivery in the first quarter of 2020
In February 2020, for delivery in the second quarter of 2020
In May 2020, for delivery in the third quarter of 2020
In August 2020, for delivery in the fourth quarter of 2020
Bottom line
October was a busy month for USDA dairy product purchases and bid solicitations for future purchases. In addition to the announcement regarding fluid milk, the USDA also:
Awarded bids for more than 403,000 pounds of mozzarella cheese for delivery to domestic food distribution programs in December 2019


Announced the intent to purchase 604,800 pounds of mozzarella string cheese for delivery in January-February 2020. Bids closed Oct. 29, 2019


Announced the intent to purchase nearly 580,000 pounds of flavored yogurt for delivery in January-March 2020


Awarded bids covering 76 million pounds of block, barrel and shredded cheddar cheese; 97.1 million pounds of mozzarella cheese; and 53.8 million pounds of processed cheese, all for delivery in 2020
WHOLE MILK IN SCHOOLS
What happened?
A petition drive was launched by Grassroots Citizens for Whole Milk for Healthy Kids seeking to make whole milk available for school children (find the petition Bring whole milk back to schools). As of Oct. 31, nearly 12,000 online signatures and 3,000 paper signatures had been gathered.
The petition asks Congress and President Trump to support proposals to allow whole milk to be included on school feeding program menus. Current proposals expanding school milk options include:
The Milk in Lunches for Kids Act (Senate Bill 1810). That bill allows whole milk and reduced-fat milk (regular and flavored) at school meals and revises regulations to exclude milkfat from the calculation of the average saturated fat content of a school meal.


The Whole Milk for Healthy Kids Act (House Bill 832). That bill allows schools to offer whole milk and whole flavored milk as well as 2% reduced-fat milk without additional paperwork.
The petition drive also asks parents and others to urge local school boards and other groups to pass resolutions supporting whole milk being allowed in schools.
What's ahead?
Adding whole milk to the school lunchroom menu won't be as simple as changing orders from low-fat to higher-fat or whole-milk varieties. Revisions to the Dietary Guidelines for Americans – updated every five years and currently going through the revision process – are seen as critical to expanded milk offerings in schools.
Beyond providing dietary recommendations, the document is also used as the basis for dairy options served as part of the National School Lunch and Breakfast programs and other federal feeding programs.
The "2020-2025 Dietary Guidelines for Americans" update is scheduled for release at the end of 2020.
Bottom line
Attempts to expand school feeding program milk offerings are an effort to reverse declining fluid milk consumption since federal rules were changed earlier this decade. In 2010, Congress passed the Healthy, Hunger-Free Kids Act, amending federal school nutrition standards. Among the changes, the law mandated that flavored milk offered in schools must be fat-free. Published reports indicate school milk consumption has declined by hundreds of millions of half pints over recent years at a time school enrollment was growing.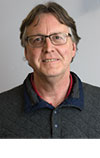 Dave Natzke

Editor
Progressive Dairy
Talking points: Defenders of the galaxy
If you're like me, your anger level rises when you hear or read anti-dairy or anti-animal agriculture rhetoric from groups or individuals trying to mislead consumers and negatively impact your livelihoods. You'd like to respond, but you don't always have the information you need on the tip of your tongue or at your fingertips to share in social media channels.
Whether you're looking for science-based facts or the "right" words to counteract negative comments and publicity, here are some potential sources.
Plant-based alternatives are healthier than dairy
Background: Vegan and anti-dairy activists have been busy spreading this one. Set up a "Google Alert" to "dairy" and you'll get a daily menu of anti-dairy "news."


Talking points: According to the National Milk Producers Federation, a Consumer Reports food-testing team evaluated 35 plant-based beverages, including almond, coconut, oat and soy varieties, for nutrition and taste, also comparing them with milk. The result? "Few of the drinks we tested match cows' milk for nutrition," the authors summarized in the magazine's November issue.
A report from the Academy of Nutrition and Dietetics, the American Academy of Pediatrics, the American Academy of Pediatric Dentistry and the American Heart Association recommended that children under 5 drink only milk and water, specifically warning against replacing milk with plant-based beverages.
The National Dairy Council has a series of summaries of science covering dairy and topics including Type 2 diabetes, cardiovascular disease and nutrition.
Source: Dairy Defined: Milk ­– A Great Addition to Your Science-Based Diet
Physicians want 'cancer warning label' on cheese
Background: Piggybacking on Breast Cancer Awareness Month in October, the Physicians Committee for Responsible Medicine (PCRM) petitioned the FDA to require a warning label on cheese charging that "Dairy cheese contains reproductive hormones that may increase breast cancer mortality risk."


Talking points: One of the best rebuttals to this that I've seen comes from Dick Groves, editor of the Cheese Reporter. In his editorial (Oct. 18, 2019), Groves digs into the studies cited by PCRM, explores the organization's membership and notes its vegan agenda.
Source: The Cheese Reporter
Dairy farming is a major contributor to climate change
Background: Anti-dairy and anti-livestock agriculture organizations flood social media and news outlets with this hot air. Many cite a flawed United Nations study vastly overstating the percentage of greenhouse gases produced by dairy cattle.


Talking points: The dairy and livestock industries have a champion in this argument – Frank Mitloehner, a professor and extension air quality specialist at the University of California – Davis. He regularly teaches, writes and speaks on this topic, bringing down-to-earth facts to the argument and doing it in an entertaining manner. If you see he's scheduled to speak at a meeting near you, go.
Source: Check out Mitloehner's Greenhouse Gas Guru blog, watch and share his YouTube videos, and follow him on Twitter.
If you're still uncomfortable confronting an anti-dairy or anti-animal agriculture advocate, remember this: In the court of public opinion, you don't always have to be a defense attorney; just be a witness and tell your story.
—Progressive Dairy Editor Dave Natzke
Do you have a reliable and trustworthy source you use to defend or promote dairy and animal agriculture? If so, email information to Dave Natzke and share how you used the information.