For the first time in its 53-year history, World Dairy Expo has been canceled. The World Dairy Expo (WDE) Executive Committee announced the cancellation on June 4, saying the decision was based on public health restrictions and safety concerns related to COVID-19.
World Dairy Expo 2020 was set to take place at the Alliant Energy Center in Madison, located in Dane County, Wisconsin, Sept. 29 through Oct. 3, 2020. The Alliant Center is a county-owned facility, subject to the jurisdiction of local public health orders.
Public health officials predict Dane County may be in the third phase of a reopening plan when World Dairy Expo is set to occur. This phase includes a limit of 250 people at outdoor events, eliminating any possibility that World Dairy Expo can take place. The annual event welcomes more than 62,000 attendees from nearly 100 countries.
Although optional sites and attendance modifications were considered, the size, scope and infrastructure of World Dairy Expo made relocation and/or attendance restrictions undesirable. Decisions were also made not to host a virtual show or a stand-alone dairy cattle show.
WDE-sanctioned cattle sales may be rescheduled and/or reformatted at the discretion of their specific sale management.
"Our collective heart is heavy as we share with you that World Dairy Expo 2020 has been canceled," said Scott Bentley, WDE general manager. "We know how much this hurts; we feel it, too. Please know other options were explored and considered by the World Dairy Expo Executive Committee and staff."
The World Dairy Expo Executive Committee had previously scheduled a decision regarding the 2020 show for July 1. However, based on the "Forward Dane" reopening plan and emergency order released on May 22, the decision to not hold World Dairy Expo 2020 was made earlier, allowing exhibitors and attendees to make plans and save economic resources.
"Unwaveringly, we recognize our responsibility is to maintain the health of our community and the safety of all of you as exhibitors, attendees and volunteers and to adhere to the orders dictated by Dane County and the national guidelines from the CDC as they relate to COVID-19," added Bentley.
The World Dairy Expo board of directors and staff will strategically evaluate all components of future events. World Dairy Expo 2021 is scheduled for Sept. 28-Oct. 2, 2021, at the Alliant Energy Center in Madison, Wisconsin.
Visit the World Dairy Expo website for more information, a complete statement and answers to frequently asked questions.
PHOTO: Photo by Peggy Coffeen.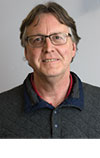 Dave Natzke

Editor
Progressive Dairy