World Dairy Expo 2021 will be held in Madison, Wisconsin, with discussion of a long-term contract extension underway.
On April 1, World Dairy Expo (WDE) and Dane County officials confirmed the 54th edition of the event will be held at the county-owned Alliant Energy Center, Sept. 28 – Oct. 2, 2021.
The future of one of the dairy industry's premier events was called into question in early March, when the World Dairy Expo (WDE) executive committee said it was continuing to meet with local government officials regarding current and future restrictions related to the COVID-19 pandemic. At the time, the WDE executive committee also said it was considering alternative locations for the event, which has been held in Madison for more than five decades.
"The clarity that expo's leaders sought from Dane County officials regarding the path forward for responsibly and safely hosting World Dairy Expo 2021 at the Alliant Energy Center has come to fruition," said Bill Hageman, WDE board president. "We are grateful for the patience and commitment to World Dairy Expo exhibited by our stakeholders and the dairy community throughout this process. Expo is excited for Madison to once again be the place where the global dairy industry meets."
"We are eager to build upon the strong partnership between Dane County and World Dairy Expo as the organization moves forward with plans for its 2021 event in Madison," said Dane County Executive Joe Parisi. "The only home World Dairy Expo has known is Dane County, Wisconsin, and we are ready to welcome the dairy industry's premier event back to our community this fall."
Current rates of COVID-19 vaccinations, along with nearly a half million dollars' worth of upgrades to the Alliant Energy Center's facility air-handling units, improved the outlook for a safe event.
Dane County's recommendations related to COVID-19 restrictions on public gatherings are due to be updated in early April. The latest order from the public health office of Madison and Dane County sets requirements in effect through April 7. Those requirements address masks, social distancing, sizes of indoor and outdoor gatherings, restaurant and hotel capacity limits, and other public activities. It sets maximum limits of 150-350 people for indoor gatherings and a maximum of 500 people for outdoor gatherings.
World Dairy Expo historically attracts more than 60,000 people over the five-day event.
As a sign COVID-19 restrictions were being eased, on March 31, Dane County announced it would move forward with plans for the Dane County Fair, including youth livestock and other project exhibitions, planned for July 2021 at the same location as WDE. Fair and county officials will follow the recommended health guidelines and regulations in place at the time of the event.
Beyond 2021, WDE and Dane County officials will be discussing a long-term contract extension to keep World Dairy Expo at its current location. Under a 10-year extension offer outlined by Parisi on March 10, WDE would remain in Madison through 2030. In addition, the 2021 and 2022 shows would be hosted by Dane County at no cost to WDE, reflecting a discount for decreased revenues the event experienced as a result of having to cancel the 2020 show due to COVID-19.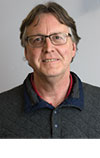 Dave Natzke

Editor
Progressive Dairy