You're busy milking cows, harvesting crops and wondering what keeps other folks happy on Labor Day weekend while you do what you love. With that in mind, Progressive Dairy looks at issues in the news impacting you and your dairy business.
In recognition of your time, we'll attempt to summarize recent events or actions making dairy headlines and reported in our weekly digital newsletter. Then we'll try to put that news into perspective and briefly describe how it might affect you.
This issue follows up on a number of topics previously covered in this column.
MILK POWDER LAWSUIT
What happened?
It seems like I've been following this lawsuit for more than a decade. Turns out, I have.
In more recent times, Progressive Dairy reported that the U.S. District Court Eastern District of California approved a $40 million settlement agreement regarding the lawsuit Carlin et al. v. DairyAmerica Inc. et al. However, an appeal of the May 2019 agreement was filed before payments were distributed, sending it back to court.
In June 2020, the U.S. Court of Appeals for the Ninth District dismissed the appeal.
What's next?
According to a website (Milk powder settlement) dedicated to updates regarding the settlement agreement, the objectors now have until Nov. 9, 2020, to seek the Supreme Court's review of that dismissal.
Bottom line
For those who may have forgotten, the class-action lawsuit stemmed from the misreporting of nonfat dry milk (NFDM) prices by DairyAmerica to the USDA's National Ag Statistics Service (NASS) from April 2006 to April 2007. Because the NASS prices were used to establish Federal Milk Marketing Order prices for milk in Class II, Class IV and, in some instances, Class I milk, the reporting of lower NFDM prices directly resulted in lower minimum milk prices paid to dairy farmers. In June 2007, the USDA concluded the reporting errors reduced dairy farmer income by about $50 million.
The settlement claim period has long passed. About 26,000 U.S. dairy farmers are waiting for approximately $26 million in settlement agreement payments. The checks aren't in the mail yet.
NEGATIVE PPDs
What happened?
We know what happened for June milk, and at Progressive Dairy's deadline we're getting a glimpse of what's coming for July milk. It's a bit of a repeat.
As in June, the July Federal Milk Marketing Order (FMMO) Class III milk price ($24.54 per cwt) is substantially higher than the Class I base price ($16.56 per cwt), the Class II price ($13.79 per cwt) and the Class IV milk price ($13.76 per cwt).
What's ahead?
FMMO uniform prices will be announced mid-month, after the Progressive Dairy deadline. The class price disparity will again provide ample incentive for Class III depooling. While the difference between the Class III and Class I base price in July ($7.98 per cwt) shrunk a little from June ($9.62 per cwt), the difference between the July Class III price and the Class IV price grew to $10.78 per cwt.
Bottom line
Final July uniform prices and PPDs will depend on the level of depooling in each FMMO. In FMMOs utilizing multiple component pricing formulas, current forecasts indicate negative PPDs should fall off sharply after July but could impact producer milk checks all the way to December.
COW CULLING
What happened?
The USDA's dairy cull cow estimate for June 2020 (the latest available at Progressive Dairy's deadline) indicates slaughter under federal inspection fell to the lowest level in 36 months. Year-to-date, 2020 cow slaughter (1.592 million head under federal inspection) was down about 45,200 head from January-June 2019.
What's next?
Are producers holding onto more cows with the strong milk prices this summer? The USDA's semi-annual cow and heifer survey, released at the end of July, reflected some growth in the size of the U.S. dairy herd during the first half of 2020. As of July 1, 2020, the USDA estimated the number of dairy cows calving in the past year at 9.35 million head, up about 50,000 from July 1, 2019, and about 15,000 more than recorded on Jan. 1, 2020.
In contrast to the semi-annual survey, the USDA's monthly Milk Production reports have illustrated pre- and ongoing trends related to the coronavirus pandemic: U.S. cow numbers grew in January-March but have declined in April-June.
Bottom line
There are a couple of caveats related to the slaughter numbers at federally inspected plants:
June has represented the annual monthly low in dairy cow culling in five of the last 10 years. May-July is traditionally the low tide for dairy cow culling, so the current trend is not out of line.


In light of the COVID-19 pandemic and the impact on workers at large slaughter plants, many states have taken steps to boost slaughter at state-licensed or custom-exempt meat plants, which may account for some of the decline at the federally inspected plants. However, slaughter data from those state-licensed or custom-exempt plants is not readily available.
DAIRY CONSOLIDATION
What happened?
The number of licensed U.S. dairy herds fell by more than half between 2002 and 2019, with an accelerating rate of decline in 2018 and 2019, according to a new report from the USDA. "Consolidation in U.S. Dairy Farming" is authored by James MacDonald, Jonathan Law and Roberto Mosheim. Much of the latest data in the report is sourced from the 2017 Census of Agriculture, although there are some updates for 2018-19. The nationwide estimate of licensed herds is based on the average number of herds during a year.
What's ahead?
Should the number of farms continue to decline at a rate of 4% per year, in line with past trends and a model developed in the report, the authors expect to count about 31,500 licensed dairy herds at the end of 2021.
Bottom line
Starting with 74,100 licensed dairy herds in the U.S. in 2002, the number of herds fell at a rate of about 4% in each year through 2017. That rate of decline accelerated in 2018 and 2019. The number of licensed herds fell by 2,731 farms in 2018 alone, or 6.8%, and then fell another 8.8% in 2019 as the total fell by 3,281 farms, to 34,187 by 2019.
CORONAVIRUS FOOD ASSISTANCE PROGRAM (CFAP) PAYMENTS
What happened?
As of Aug. 3, the USDA's Coronavirus Food Assistance Program (CFAP) had made about $1.3 billion in direct payments to dairy producers. Dairy applications processed by FSA offices stood at 22,224.
What's next?
Although there's been no official announcement, Bill Northey, USDA's undersecretary, said there would be enough money in the program to make the second payment installment (see explanation below) by the end of August.
Congress was working on another round of COVID-19 financial assistance that will likely include additional direct payments to producers. There was a wide range in the aid package already approved in the House [the $3 trillion Health and Economic Recovery Omnibus Emergency Solutions (HEROES) Act] and one under consideration in the Senate [the Health, Economic Assistance, Liability Protection and Schools (HEALS) Act] at Progressive Dairy's deadline.
Bottom line
As a reminder, the USDA split dairy payments into two installments. The first installment represented 80% of their maximum total payment.
For dairy farmers, the total CFAP payment rate will equal about $6.20 per cwt on their first-quarter 2020 milk production. The first installment payment equaled $4.71 per cwt on a producer's certified milk production for the first quarter (January-March) of calendar year 2020. The second installment payment is based on a national 1.4% adjustment in milk production (1.014 x first-quarter milk production) multiplied by $1.47 per cwt. Payment caps apply.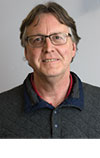 Dave Natzke

Editor
Progressive Dairy