April 15, 2018, is a day brothers Chad and Darren Van Camp say they will never forget. Not because it was the annual income tax deadline but because it marked the most severe winter snowstorm either men had seen in their lifetimes.
As farm insurance agents with Family Insurance Center based in Freedom, Wisconsin, their phones began ringing as dairy barn roofs sagged and moaned under pressure from more than 30 inches of wet, heavy snow. Dairy owners scrambled to clear paths and move cows to safety while battling relentless blizzard conditions. Despite their best efforts, many freestall buildings in the region – wood and steel alike – could not stand up to Mother Nature's wrath.
"It was the most expensive day in this agency's history," Chad recalls. "But luckily, we had no human lives lost and minimal cattle loss."
The Van Camps also found peace of mind in knowing any of their customers who were experiencing a loss that day were covered by specific policy endorsements to compensate for damages and to keep the dairies up and running during a time of crisis. However, not all dairy owners in the region affected by building failures had those coverages, and some learned that the hard way.
The agents explain three insurance policy endorsements dairy owners may want to consider in order to protect themselves and their operations from winter weather-related damages:
1. Weight of ice and snow
The Van Camps encourage dairy owners residing in regions that typically get a fair amount of snow to make sure they have "weight of ice and snow" on their farm policies. This covers collapse due to snow load, so if the building failed because the weight of ice or snow was too heavy, coverage is provided.
"It's an endorsement, not a standard coverage with all carriers," Chad says. "We put it on every single policy so we can sleep at night."
Typically, "weight of ice and snow" covers the structure itself, clean up, farm personal property, loose items, equipment and the cattle underneath the building. An agent can help determine whether the buildings should be insured for actual cash value versus replacement cost. Actual cash value takes into account depreciation of the building based on its age whereas, with replacement cost, the building is insured at a higher limit, and it's designed to get the owner back up and running with a brand-new building.
"Regardless of the age of your building, the insurance company compensates you for a new building, assuming your limit of insurance is high enough. They don't depreciate whatever is damaged," Chad says. "If you are going to rebuild and not prepared to have a lot of out-of-pocket expenses, make sure you add replacement cost to your building so there is enough money there to carry costs if you are going to rebuild. It's a non-issue for people who are not rebuilding or repairing but, for anyone who is, I'd highly recommend replacement cost coverage."
If the insured takes steps to prevent further loss, that is covered by insurance too. Farms with this endorsement were compensated for their efforts, such as shoveling snow off buildings or recruiting local emergency services to spray water and spread salt on rooftops to accelerate melting. Even if the building still collapsed, the owner was paid for efforts to prevent the loss.
When it comes to cattle losses, insurance companies typically pay on the market value of the animal. For an animal that is injured and able to be slaughtered, the owner is usually paid the cow's market price prior to the injury compared to what it brought as a cull animal.
"That means if there is a $500 gap between the market price and the cull price, the insurer will typically pay $500," Chad explains.
This is why having good records is helpful when suffering a loss.
"Know your cattle so when you're compensated for the claim, the market value of each animal lost is calculated properly," Chad says. Most carriers have a maximum value of $5,000 for one animal, so separate coverage may be needed for higher-value cattle.
When disaster strikes, some cattle are culled immediately due to injury, while others may not display symptoms until later on. The insurance policy pays the cost for a veterinarian to monitor the animals for a reasonable amount of time after the event and make a determination as to whether or not an animal is likely to make a full recovery or should be culled.
2. Business income and additional operating expense
"Business income and additional operating expense" comes into play when a dairy's ability to milk cows as usual is interrupted. During a massive snow event, this could go into effect if cows are unable to be milked due to structural damage to any part of the facility that prevents them from getting to the parlor, or if the cows must be moved to a safe location. This may also occur if the dairy is temporarily down while locating alternative milking equipment and power sources.
"If there's a covered loss, and you suffer a loss of income or incur extra expense because of it, there's separate coverage you can add to your policy to fill that gap," Chad says. "Some people choose to self-insure, but the key is knowing it's out there and determining if your farm needs it."
The endorsement, however, does not cover instances of milk loss because milk trucks are unable to reach the dairy or if the plant cannot accept milk due to a weather-related shutdown.
3. Blizzard coverage
The "weight of ice and snow" endorsement applies only to cattle housed under structures; those not under a roof need a different coverage to protect against weather-related loss.
"Blizzard coverage is for cattle that are in open lots. It's another one that's not covered by a basic insurance policy," Chad says. "It's an endorsement you have to add that gives you coverage if your cattle are killed in a blizzard situation or snowstorm."
Typically, the insured states the limit as to the percent of cattle they believe would survive a blizzard. "If you have 100 head in a state like Nebraska, Kansas or Colorado, and you think at least 70 percent would survive, you insure 30 percent and state a limit of coverage totaling the total value of the animals lost," he explains.
With more and more dairies sending cattle to be raised in blizzard-prone regions, it's important to be aware of this coverage. Often, it's the cattle owner's responsibility to carry it, but some feedlots may build it into the cost per day.
In addition to these policy add-ons, there are a few other things dairy farmers can do to minimize losses from severe winter weather:
Have a written plan. "Most farmers have contingency plans for an emergency event or fire event, and perhaps they should consider having a plan for an event like this too," Darren says.
Adding a page to the farm's handbook for snow emergencies can help owners and employees take action faster. Chad suggests including contact information for equipment such as emergency lighting, emergency power and basket lifts. It's also helpful to outline where cattle can be moved to if a building is in danger of collapse.
"Unlike a fire, in this situation everyone in the neighborhood was dealing with the same circumstance, and resources were limited," Chad says.
Work with a trusted contractor. When a barn is under extreme snow-load pressure, the building contractor plays a key role in monitoring the safety of the situation by assessing risk for structure failure and determining measures for efficient repair and replacement. Darren recalls many local contractors in his area rolling up their sleeves to assist with snow removal efforts.
• Work with a knowledgeable farm insurance agent. Determine the most appropriate insurance coverage options with someone who understands the unique needs and risks associated with dairying. Not only can they assist in putting together a suitable policy, but they will also be one of the first phone calls made when winter storm damage is occurring or during any other time of crisis.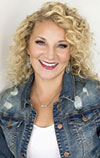 Peggy Coffeen

Editor
Progressive Dairyman