Stagnant growth among equipment dealers is a blame game. Older dealerships view themselves as dated and old-fashioned. They blame their decline on the younger dealerships. Younger dealerships blame their struggle to grow on their inexperience and newness to the industry.
A few dealerships, however, beat the odds every year and not only remain in business but grow. Seneca Dairy Systems, based out of Seneca Falls, New York, has nearly 40 years worth of expertise, while Thomson Services, located in Dublin, Texas, has only four-and-a-half years of experience.
Together, they share one thing in common: the ability to think outside the box. They are coming up with innovative solutions for dairy farms in areas such as ventilation, lighting and cooling by focusing on research and design.
Collin Thomson of Thomson Services says his equipment dealership started out as a service-only company. However, it quickly grew into other avenues such as computer-controlled lighting.
"After following some research, we went above and beyond, and got our own light fixtures made in Austin, Texas, and created a company called Stimulight," Thomson says. "To get the right technology and light levels, we copied the plant-growing industry so we could be much more accurate for the cows."
The dealership also patented its own chiller machine to harvest all the hot water from a dairy using no additional energy. From it, they started their own chiller company called Whirl to help eliminated propane costs on dairies.
Meanwhile, Seneca Dairy Systems features a robust line of equipment including crowd gates, cow mats, freestalls, parlors and fans. Owner Earl Martin attributes their single-largest impact on the dairy industry to their curtain system.
"Most people when they think of a curtain system, they think of a curtain to close off the barn wall. But it is a mistake to think of a curtain that way. Producers should be thinking of a curtain as a part of their ventilation system," Martin says.
"When we have that conversation with customers, and get them to focus on the fact their sidewall curtains are not part of their barn but a part of their ventilation system, this is when we see a farm's herd health improve dramatically as well as its reproduction rates."
Not only does Seneca supply products to the dairy industry – but it also runs a custom-build division and manufactures commercial products such as industrial attachments and snow pushers.
"[The commercial products] benefit our company by creating stability on the work load," Martin says. "There are times where dairy gets a little bit down, and we might rely a little more strongly on some of the commercial interests, and then there are times when the dairy is strong, and the commercial interests are weak. So it creates a good blend for us."
To think outside the box, one must go outside the box
Another key aspect these two companies possess is the ability to listen to their customers and pay attention to what a dairy farmer's needs and troubles are.
"We look at the problems our customers are having on their dairy and what they are complaining about," Thomson says. "If it is a repeated issue on a couple farms, we will look to have someone develop a solution by looking at how someone else around the world deals with the issue."
A pivotal discovery Martin says his team at Seneca Dairy Systems has found is: When having a conversation with their customers, they typically find what the producer is asking for isn't always what they really need.
"Let's suppose price was not a consideration. What would be the ideal fit for the project? The answer to this is quite thought-provoking because, as a company, we have to be able to provide those answers," Martin says. "We use this sales technique to help the customer understand what the best products are for their operation."
Sometimes it is hard for farmers to focus on aspects other than their cows and business, Thomson says. Therefore, it is critical for an equipment dealership to make sure a new product is going to fit the producer's facility.
"It is important, as their dairy equipment dealer, to provide them a service with good judgment on products we think will benefit them," Thomson says. "Our goal is to keep our guys in business, be more successful and be more profitable."
Once you climb outside the box, possible solutions emerge
Thinking outside the box and brainstorming answers to their customers' problems is how these two dealerships come up with new design features for their product lines.
"It helps give us a guiding hand on our research and design projects and how we move forward," Martin says. "We may, for the next revision, have two or three special features tucked in that specifically deal with those things our customers told us they really needed or weren't even aware they needed at the time they placed the initial phone call."
Seneca Dairy Systems is constantly redesigning its products time after time to continually try to build better products. Martin believes this is what keeps him ahead of the competition.
"At any one time, we probably have a half-dozen products that are either new or getting a redesign and a facelift on a continual basis," Martin says. "I think if we didn't focus as hard on research and design, our growth would be stagnant. Instead, we are growing at least 25 percent every single year. It's a huge contributor."
Think like there is no box
Both equipment dealers emphasize the importance of finding people who inspire creativity in the workplace. To them, it is critical to surround their teams with people who have new perspectives.
"I think you have to have a lot of vision. You have to surround yourself with good people who are constantly motivating each other to do their best," Martin says. "It creates almost a culture of wanting to keep improving the industry and growing with the dairies that we help."
When it comes to hiring top-notch employees, both companies look for people who come from hard-working backgrounds and will help out whenever needed.
"We look for people who basically are not afraid of commitment," Thomson says. "Every one of them has to be willing to rise to the challenge they have to do day in and day out."
Overall, it is the equipment dealers' goals to bring solid knowledge and advice to their customers to make their clients' operations more efficient and profitable.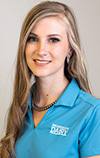 Audrey Schmitz

Editor
Progressive Dairyman