It's open hunting season, and you're hunting for a buyer. You have some used farm equipment to sell (join the club). Is it as easy as throwing up a message on Facebook or Twitter, or posting on Craigslist? Ha. If only. …
Whether in equipment selling or real life, there are no participation ribbons. So if you've decided to wear the equipment-selling hat and sell by private treaty, be prepared to put in some work to win that check. This isn't a game for participants.
Part of that work will require a review of some farming trends – some of which give you an edge and some that do not. Warning: Trends aren't necessarily good or bad. Debating the rightness or wrongness of a trend doesn't do anybody much good; it's a waste of time. It just is what it is. Look at the trends squarely – don't think of the world the way you want it to be; just think of the world as it is. Here are some of the recent trends that will impact your efforts to sell used ag equipment.
Equipment industry shifts
Just like you and every other ag producer, we're facing a different market than in the past. Dairy prices are down; corn prices are holding; and cattle markets are gaining slightly. The export trade deals are still questionable, but one thing we know for sure: All profit margins are slimmer than they were three years ago. The news isn't all bad; ag is cyclical and we know there will be brighter days ahead. While these market fluctuations may be familiar, it's important to recognize the equipment industry cycles, which may not be as familiar to you.
Equipment companies go through cycles more similar to land ownership – consolidating, restructuring, reconfiguring and then expanding (when times are good). Their profit margins are slimmer today, just as with other ag enterprises. As a result, they know what the "hot ticket" items are in the equipment space and have targeted those customers. Because of this, equipment dealerships have become very competitive even in used equipment. And as farms also consolidate, the result is fewer aggregate buyers. Marketing equipment is very competitive.
The question to ask then might be: Can I compete with the dealership by, for instance, lowering the purchase price, offering a limited warranty or some kind of payment plan? Because the dealerships are going to be offering these (and for not much more than the price you set), honestly assess whether you can compete.
Equipment fixes
Regarding ag equipment, more producers are turning to internet searches and closed-group social media platforms and forums to learn how to fix equipment themselves – even electronic equipment. (And just like building a bomb, if you search it, you will find it.)
The question to ask then might be: As the seller of used equipment, what can I offer as an added value in the arena of equipment repair? Can I provide service and repair records, receipts or other documentation for the equipment I'm selling? It's worth more to the buyer if you can. Can you provide information as to which dealerships have replacement parts or other sources where you've found parts for this equipment in the past?
Precision farming
Just because your equipment is older and doesn't have all the new electronic monitors and gadgets, don't think there isn't a market for it in today's precision farming environment. Whether a fellow producer can afford precision farming technology or not, it's the producer who gets out of the tractor cab and walks behind the planter, checking seeding depth and moisture, for example, who makes the better farmer. He makes better decisions than any "prescription" program. Precision farming is great – don't get me wrong, no argument. But the great producers are still the ones who make decisions and adjustments no matter what equipment they have to use. There are plenty of farmers who are not ready to pay for precision technology but who do know how to effectively use older equipment to its best advantage. That's whom you need to reach.
The question to ask then might be: How can I identify great producers who are more likely to be interested in "less techy" equipment and target them for marketing? If they're generally "less techy," then what are the best avenues to reach them?
Cash flow
Ag lenders and those analyzing financial trends warn they are anticipating cash flow issues among producers through 2019. As a seller, that's a problem. That means more producers are trying to liquidate whatever they can (equipment being easier to liquidate than a lot of other things) in order to keep cows fed, meet operating expense loans or buy next year's seed. This continues to squeeze your potential market.
The question to ask then might be: Will my equipment fit a niche market, and if so, how do I identify those producers and specifically target that market? Can I make a trade for this equipment rather than taking cash only, and what would I be willing to trade for?
Yes, I know – you can ignore the trends and throw up a Facebook or Twitter post and take the hunting "shotgun" approach, shooting aimless into the herd hoping you land the kill. But "hope" isn't really a "plan." Sometimes you just need a sighted-in scope on a rifle and a specific target to bring the game home; it only gives you one shot, but it's a kill-shot. Marketing used ag equipment also requires sighted-in vision for a very specific target.
Happy hunting.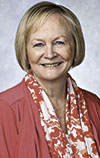 Lynn Jaynes

Editor
Progressive Dairyman
PHOTO: Illustration by Ray Merritt.