Is a new milking system in your future? Whether you're thinking about a new parlor or robots, you expect your new system to meet your goals and provide return on investment (ROI).
How will you measure success in your new system? Establish a performance baseline now using key performance indicators (KPIs). Consider monitoring KPIs for milk production, milk quality and udder health, and labor efficiency to evaluate system performance.
Regardless of the type of new system you choose, there shouldn't be any compromise in these basic KPIs for milk production and milk quality after making the switch. And you should start to see labor-efficiency benefits work to your advantage. Building a baseline with your current system will set the stage for future performance.
Let's take a deeper dive into some KPIs you can track to set your dairy up for success.
Milk quality and udder health
Somatic cell count (SCC) is the most basic KPI to track when evaluating milk quality and udder health. Consider the following benchmarks:
Bulk tank SCC: Develop a goal that makes sense for your dairy factoring in your quality premiums.


Individual cow SCC: Track the percent of your herd under 200,000 cells per milliliter.


Percent of clinical mastitis hospital cows: Less than 2% is a good goal; less than 1% is considered elite.


Lactating cows with new cases of clinical mastitis: Less than 2% is ideal.


Subclinical mastitis infection rate: Set goals by age group; consider splitting out 2-year-olds from mature cows.
As you think about a new milking system, don't forget about cow environment and the impact it could have on milk quality and udder health. Ventilation, bedding and housing all play a role. Take bedding cultures seasonally to review mastitis-causing bacteria levels.
If you plan to install box robots, they require a new level of management to maintain the housing area. Because cows never leave the environment, thoughtful planning needs to go into the timing of management activities to minimize cow disturbance and maintain cow cleanliness. Keeping the stall and cow clean provides the best chance to limit new environmental mastitis cases and increases the effectiveness of the milking prep system. Review robot utilization data to understand the best timing for management activities.
Milking performance
You expect your new milking system to perform and help gain efficiencies. Vacuum, pulsation, liners and the milking unit need to work in tandem to achieve optimal milk harvest. Milking performance KPIs can measure system success and ensure these components are working properly and efficiently.
Here are some common milking performance KPIs:
Liner slips: Less than 5% of all cows (less than 2% to 3% on all quarters)


Sustained peak milk flow: Achieved within 30 to 45 seconds on 80% of cows


Milking efficiency: Pounds of milk per stall per hour, turns per hour, total milking time per shift (Note: numbers can vary based on system and herd size.)
Some milking systems offer additional metrics. If your system offers advanced technology, consider these KPIs:
Average milking time per cow: five to seven minutes for 2X milking and four to five minutes for 3X milking


Average milk flow per minute: Greater than 8.5 pounds per minute for 2X milking and greater than 6.5 pounds per minute for 3X milking


Percent milk in the first two minutes: Greater than 50%


Percent bimodal milk flow: Less than 10% for 3X and less than 5% for 2X milking
You should be able to establish a good baseline by tracking KPIs for at least three months. If you're making a lot of other changes during that time frame, such as adding new cows, allow more time to build a baseline.
Labor efficiency
You're likely installing a new milking system – whether robotic or conventional with automation technologies – to help solve labor challenges. It takes time to reduce labor even after installing a new system. By tracking labor-efficiency KPIs, you can create a baseline to help work toward your goals.
If you're trying to achieve labor efficiency by reducing employee numbers, it can be a gradual process. The same goes for adding more cows while maintaining your employee base. Either way, your ROI should be in your favor. Documenting where you are today will be key to getting where you'd like to be in the future.
Try calculating these labor-efficiency KPIs: total employees, employees per shift and pounds of milk harvested per manhour.
System performance
Another area to consider when looking at a new milking system's success is maintenance. Maintenance is imperative to keep your milking system running in top form. While there aren't general KPIs to track, there are some maintenance considerations to guide system performance. Proactively work with your milking equipment dealer to create a routine maintenance program for your new system.
Staying on top of routine maintenance needs can help curb costly repairs. For example, routine vacuum pump maintenance might cost a few hundred dollars whereas a vacuum pump replacement can cost thousands of dollars.
Your diligence in building a baseline to measure success will pay off in the future. Work with your milking equipment dealer to start tracking the best KPIs for your dairy, and set yourself up for success in your new milking system.
PHOTO: It takes time to achieve your labor-efficiency goals when you transition to a new milking system. By tracking labor-efficiency KPIs, you can create a baseline to help work toward your goals. Courtesy photo.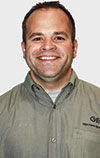 Keith Engel

Dairy Farm and Hygiene and Supplies Specialist
GEA