High-speed tillage
"The biggest change in everything we do today is high-speed," said Curt Davis, director of product management at Kuhn-Krause.
"There are narrower operating hours between rain events, so cranking up even 10 miles per hour with newer tractors is a big deal. But with today's higher speeds [in tillage equipment], we don't want to compromise seedbed quality."
Planter manufacturers have spent a great deal of time over the last 10 years making sure the seedbeds were not compromised by higher tillage speeds. But upgrades in technology weren't without issues. Even a year or two ago, a common concern of producers looking to buy new tillage implements included, "Will what I buy be compatible with my other equipment?" Ten years ago, when the industry was chasing speed and size, this was a major issue across implements. The good news is: The industry has coalesced toward ISOBUS use, making tractors and implements compatible across brands.
Every farmer also worries about seed, fertilizer, fuel costs and making every dollar count. Some things a producer can't control, but some things they can – things like GPS guidance, variable rate technology (saving seed, fertilizer and fuel) and data analysis, where a return on every dollar invested can be analyzed. That's why not all of today's tillage equipment upgrades involve iron, and many include software upgrades and expanded sensing capabilities.
One addition to non-iron upgrades, Davis said, is Kuhn's online parts catalog. "Ever get a grease smudge on the operator's manual, making it hard to tell a 4 from a 9 on a part number?" he asked. "Now you can look things up on the phone and email your list to your dealer." It may seem like a minor upgrade, but anything that keeps the producer in the field and out of the repair shop is critical. Equipment manufacturers are concerned with not only making better equipment, he said, but with making it more user-friendly.
Chris Lursen, tillage marketing manager with Case IH, agreed that not all upgrades include more iron. He said newer tillage equipment has more seedbed sensing capabilities. "The current systems are reactive, but future systems will be more predictive," Lursen said.
With that same goal, Case IH AFS Soil Command gives more agronomic control with crumble pressure, leveler depth, disk gang control, shank depth and fore/aft leveling control. When an adjustment is made to one, the others adjust accordingly. It's a more intuitive system, optimizing seedbed.
For about the past 10 years, fertilizer programs have been able to vary by prescription. Now, with equipment upgrades, tillage can vary in-field too with "seedbed mapping" to, for instance, give erodible areas very little tillage. "Tillage equipment is progressing to determine what, how and how much tillage to apply to each field and each area within the field," Lursen said.
Tom Draper, a seeding and tillage marketing manager with AGCO, encouraged farmers to "think of yourself as an investor." One corn seed will produce 600 to 700 corn seeds and "… that's your investment portfolio," he said. "Think about how you handle your investments."
Draper said too many farmers still perform "recreational tillage" because it makes the fields look nice and smooth, but "… it's a waste of fuel and time." With "in-till-igence," producers need to manage emergence and get away from unnecessary tillage, he said.
Davis, Lursen, Draper and Great Plains Vice President of Engineering Rye DeGarmo all presented at a 2019 National Farm Machinery Show seminar, highlighting updates in tillage equipment.
High-speed planters
Tillage isn't the only thing that's gone high-speed. Today's planters have increased speed, as well. The challenge with high-speed planting is that "speed isn't everything" and indeed, even with high-speed planting, productivity can be lost if:
Soil structure isn't preserved, supporting seedbed and furrow integrity.


Seed placement isn't precise.


Growers miss the timing window.
If any of these conditions aren't met, then growers will not increase returns no matter how fast the planter goes. Representatives from Horsch, John Deere, Kinze and Precision Planting talked to producers about today's planting needs in equipment at the National Farm Machinery Show.
Growers typically have a 10- to 14-day planting window, so capacity of a planter is key. A number of companies at National Farm Machinery Show rolled out new larger planters. But bigger machines mean equipment manufacturers have to increase agility as well, and that has been an area of focus for planter manufacturers.
"It's not just about going faster; it's about getting more done to improve the quality of life," said a panelist from John Deere. He noted that producers want to see basketball games and attend events with the rest of the family without being married to the tractor 20 hours a day. But when it comes to planters, three things really matter: correct seeding population, uniform spacing and uniform emergence. That's what planters should deliver consistently, even at higher speeds.
Growers have opportunities to get the timing right, get the spacing right and get the speed population accurate. If it's accurate planting at the right time, then overplanting (seeding more pounds per acre) won't help, and growers can save on seed.
Phil Jennings, Kinze product representative, said, "It's not all about the planter but also about the field condition and correct tillage. We take a systems approach to planting."
Matt Bennett with Precision Planting agreed with the systems approach. He said, "Everything that impacts the soil is affected by speed. You can drive a snowmobile across water if you go fast enough, but do you want to do that?" he asked, noting that more speed doesn't necessarily mean good planting if the timing window isn't met, planting depth and seedbed consistency. Since planting windows are narrow, hitting those windows makes a big impact on production and yield, whether it's done at 4 mph or 12 mph.
Bennett noted high-speed planting also means producers can make big mistakes much faster. The newer planters, Bennett warned, are built for speed, so "… if you set up a planter to go 10 to 12 mph, then only go 4 mph, you'll have to make some adjustments because the closing wheels will be set for 10 to 12 mph."
Bennett said the horsepower needed to pull the new planters increased exponentially with the planting speed increase. To go from 5 mph to 10 mph in planting, producers need 80 percent more tractor horsepower, as hydraulic flow and cooling capacity needs increase as well.
What does all this high-speed technology and capacity cost? Bennett says about 73 percent of the cost of today's planters comes from iron, tires, markers, hydraulics and hoppers. About 27 percent of the cost is for technology – all concerned first with seedbed quality.
ILLUSTRATION: Illustration by Corey Lewis.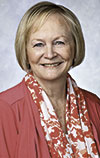 Lynn Jaynes

Editor
Progressive Dairyman