Dairy producers are working to raise both the optimal number and the highest-quality heifers for their operations. Developing replacement heifers is a significant and necessary expenditure for dairies, requiring an investment of $1,800 to $2,200 per head to get them to the start of first lactation.
Interpreting potential heifer performance is complicated. Effects of genetics, birth and rearing environment, nutrition, heifer nutrient requirements, disease, management and economic factors make it difficult to make clear and decisive recommendations for heifer growers.
The right number of heifers
Make the most of your investment by raising the right number of heifers. Many farms forecast their replacement heifer needs two to three years in advance to avoid excess or a shortfall of heifers in the system. Currently, carrying extra heifer inventory is an extra expense for most farms. Facility capacity, feed and bedding inventory, and available capital are key factors impacting replacement heifer numbers. Replacement heifer inventory control strategies include designating herd cows for beef semen, gendered semen and conventional semen with the goal of producing an optimal number of replacement heifers.
The right-quality heifer
Raising the right number of heifers also means we must continue to focus on raising quality heifers. Grading heifers is a strategy to help make heifer culling decisions. To accurately grade heifers, we need to collect and evaluate both heifer growth and health data.
The definition of a "No. 1 heifer" is unique to every farm. Perhaps a reasonable description of a No. 1 heifer is a heifer that:
Successfully navigates the nursery phase with a solid average daily gain (ADG) of 1.8 pounds per day or greater for Holsteins


Completes the nursery phase with no more than one health treatment


Transitions well into the grower phase and continues to grow efficiently and steadily


Is reproductively efficient


Completes her first lactation with a production average of 82% to 85% of mature cows in the herd
A No. 2 heifer is an average calf that does not quite have the growth or health of a No. 1 heifer but still has good qualities and enough potential to justify the investment. A No. 3 heifer is one that is likely to struggle through the system and, thus, a good candidate to leave the herd.
Key metrics that pay: Heifer growth
Rate of growth of heifers from birth to calving is highly reflective of interactions of nutrition, health, management and genetics. Evaluating overall growth – as well as the factors impacting the rate of growth during the nursery, transition and grower phases – offers insight into the performance of the program. Maintaining steady growth curves within the group results in increased uniformity of replacement heifers. Increasing the trajectory of the growth curve during the first 90 days has a considerable impact on heifer size at calving.
Too few producers measure calf growth. When combined with birth bodyweight, age and weight at weaning allows for calculation of total gain and ADG. Holstein heifers with ADG of at least 1.8 pounds per day through 60 days old are off to a great start; heifers with an ADG less than 1.4 pounds per day indicate clear opportunities for improvement.
A 90-day weight gives an indication of how well calves transitioned from the nursery phase to the grower phase. Holstein calves should enter the grower phase at a minimum of 190 pounds, maintain a growth rate of 1.8 pounds per day and weigh about 240 pounds by 90 days old.
A 6-month weight gives an indication of how well calves have transitioned onto a TMR and into larger groups. Again, the goal should be to maintain a 1.8-pound-per-day ADG from 3 to 6 months with an average weight of 400 pounds at 6 months old.
Researchers in New Zealand evaluated the relationship between bodyweight and milk production of 140,113 dairy heifers. Bodyweights were assessed at intervals of three months from 3 to 21 months old. For Holstein heifers, there was a positive relationship between bodyweight and energy-corrected milk yield and milk solids for all ages except 3 months old.
Both bodyweight and body composition are important. A recent symposium review article provided clarity to understanding of heifer growth impact on first-lactation milk yield potential. When evaluating heifer performance in first lactation, it is important to understand both heifer maturity relative to mature bodyweight and body composition of the heifer at calving. A heifer that is too light will prioritize nutrients to growth at the expense of milk yield. An overconditioned heifer is predisposed to experience decreased milk yield due to metabolic syndrome after freshening, so she too might not realize her full milk production potential.
Researchers at the University of Alberta demonstrated a link between pre- and post-weaning planes of nutrition on reproductive tract development and estrous cycle characteristics in Holstein heifers. Their results suggest positive carryover effects of greater rate of growth through increased plane of nutrition from milk during the nursery phase and increased protein and energy density of the grower diet on markers of reproductive maturity.
Key metrics that pay: Health and heifer staying power
Heifers leave the herd for many reasons, including low production, reproductive failure, death, injury or illness. Recently published research evaluates key factors influencing staying power in first-lactation heifers.
Researchers at the University of Guelph conducted a prospective study of first-calf heifers and determined both parity and health status of the dam in the previous lactation were associated with morbidity, survival and performance of their daughters in first lactation. In addition to nutrition and management, developmental programming of calves in utero has an impact on long-term heifer performance.
The data from this study suggests that, compared with daughters of multiparous cows, daughters of first-lactation heifers had lower birthweight, had greater genetic merit for production traits, were less likely to leave the herd and to lose pregnancy as a heifer, calved at a younger age and were less likely to have a clinical disease as a first-lactation cow, but also had reduced performance in first lactation.
Heifers born from multiparous cows with a clinical disease in the previous lactation were more likely to leave the herd as a heifer compared to those born from multiparous cows without a clinical disease in the previous lactation.
Respiratory disease is still one of the primary health disorders in replacement heifers. Thoracic ultrasound has proven to be effective in determining the extent and severity of respiratory disease. It further provides insight to determine whether a treatment plan or shift in management is effective in reducing risk of respiratory disease.
Researchers at the University of Guelph determined that, while there was no difference in survival through first lactation among heifers with lung consolidation during the nursery phase, presence of lung consolidation at least once in the first eight weeks of life resulted in a 1,157-pound decrease in first-lactation 305-day milk production.
Create your replacement heifer plan
Given the cost of the investment, producers need to raise the optimal number of replacement heifers. Once you know that number, focus on increasing the quality of replacement heifers by grading heifer performance. Heifer growth and heifer staying power are two key factors to investigate for greater return on youngstock investment. This system will help you raise the optimal amount of number one heifers for your herd.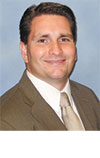 Noah Litherland

Dairy Youngstock Technical Specialist
Vita Plus