Keeping calves alive means you have a successful calf-raising program, right? While it's true that low mortality is a critical metric, in today's economic environment many other parameters contribute to calf-raising success.
For example, research shows a strong correlation between calfhood health and milk production after freshening. At Pennsylvania State University, researchers found that days of illness and treatment for scours or cough during the first four months of life resulted in lower milk actual and mature equivalent (ME) milk production in the first lactation. Detecting and treating health issues effectively during the first critical months of life is one way for dairy producers to improve their economic returns.
What are the difference-makers that turn a newborn calf into either a lifetime high producer or a premature cull cow? The heifer itself usually provides the best clues.
In an ideal world, a dairy would have dedicated individuals trained to observe individual calves 24 hours a day, identify potential health issues and respond in a timely manner. But some measurements – like lethargy – may be subjective, making consistent reporting difficult. And the costs associated with such close observation would likely be cost-prohibitive.
Newly introduced technology makes it possible to electronically monitor heifers from birth through 6 months old. The system provides consistent and real-time insights into an individual heifer's health status and alerts the herd manager of potential problems brewing in bottle-fed hutches and the weaned calf pens.
Understanding calf behavior
The foundation of electronic calf monitoring is identifying what is normal, healthy behavior. The system relies on machine learning to measure and establish normal behaviors for each individual animal and then "know" immediately when those behaviors fall out of normal range.
Several behaviors provide strong indications of a calf's well-being. These include suckling, eating and activity level. For somewhat older calves, rumination is an additional behavior that correlates to health and well-being. Changes in suckling, eating, activity or rumination behavior may indicate the calf either is performing well or is facing a potential health issue.
A new youngstock monitoring system is based on an eartag that gathers actionable information on individual heifer behavior. After the electronic monitoring tag is applied to the newborn calf's ear, it takes approximately 24 hours for the algorithms to start generating information. But rather than reporting raw data for the calf raiser to analyze, the system creates a report of animals that need to be examined based on behaviors outside the norm.
Monitoring bolsters calf raising
Here's how electronic monitoring supports your calf-raising success:
Detect health issues early. Closely monitoring heifer behavior can help detect the onset of health issues early, often before clinical signs appear. Reports indicate which animals need a closer look to confirm a disease diagnosis. With accurate, early detection, you can immediately begin treatment or supportive intervention while the issue is still minor and when there is the highest chance of treatment success. With early and successful treatment, the illness should have less effect on the heifer's future performance.


Preserve the growth curve. Each day of severe illness during the first few months of life typically sets the calf growth curve back by seven days. With early detection and intervention, you can reduce sick days and enable the growth needed to breed for calving at an earlier age.


Improve decision-making. After successful treatment, heifers typically will return quickly to normal suckling, eating, activity and rumination. Electronic monitoring keeps tabs on these behaviors, providing fast feedback on the animal's response to the chosen intervention. A fast recovery may prevent unnecessary treatments and avoid disrupting the animal's routine for longer than is needed.


Monitor calf response to transitions. Diet changes or moves from individual to group housing can be stressful for young heifers. By monitoring behavior, you can learn immediately how heifers are responding to these changes and implement interventions before stress escalates into a health event.


Streamline management. With electronic monitoring, you can increase the impact of limited skilled labour by using automated, accurate health detection instead of visual observation and subjective evaluation. You can reduce time spent evaluating healthy calves and instead focus resources on the animals whose behaviors indicate they need attention.


Improve herd quality and reduce costs. Multiple health issues in a heifer's early development typically signal it will become a low-producing cow. Producers can use monitoring history and detection records to gain valuable predictive insights into the potential productivity of individual heifers. That enables proactive, early stage culling decisions that can save months of costs and improve the overall quality of the herd.
The first few months are among the most critical times of a dairy animal's life. Closely monitoring heifer behavior from day one can help detect the onset of health issues and turn a newborn calf into a lifetime high producer that provides a positive economic return to your operation.
PHOTO: Monitor activity and rumination in calves to detect changes in behavior that signal a need for attention. Photo courtesy of Allflex Livestock Intelligence.
References omitted but are available upon request. Click here to email an editor.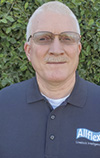 Brandt Kreuscher

Dairy Business Development Manager
Allflex Livestock Intelligence