You don't need to look far in mainstream life to see evidence of concern regarding antibiotic resistance. It seems every week, a new fast-food chain touts its products are "raised without antibiotics," and media stories about antibiotic resistance in human health appear just as regularly.
Agriculture is a part of that bigger picture. While there still are many unknowns regarding how antibiotic resistance develops, the federal government is taking steps to more closely monitor – and in some ways curtail – the on-farm use of antibiotics.
Starting Jan. 1, 2017, the Veterinary Feed Directive (VFD) will go into effect. Mandated by the FDA, the VFD will change the way many feed-additive antibiotics are used in livestock production.
The main target of the VFD is shared-use, "medically important" antibiotics. These are antibiotics used in both human and veterinary medicine.
VFD guidelines
According to the National Animal Health Monitoring System's (NAHMS) Dairy 2007 study, more than 60 percent of U.S. dairy farms use medicated milk replacers. Oxytetracycline and neomycin – both medically important antibiotics – are the most widely added antibiotics in milk replacer.
They will be impacted by the VFD, as will chlortetracycline, which often is added to calf and heifer dry feed.
Other shared-use antibiotics deemed medically important include apramycin, avilmycin, erythromycin, florfenicol, hygromycin B, lincomycin, neomycin, oleandomycin, penicillin, sulfamethazine, sulfadimethoxine/ormetroprim, sulfamerazine, tilmicosin, tylosin and virginiamycin.
There are some medications that are added to animal feed but are not medically important antibiotics. These include ionophores, anthelmentics, beta-agonists, larvacides and coccidiostats. None of these products will be affected by the VFD.
Feeding antibiotics for growth promotion and animal performance will no longer be allowed when VFD regulations go into place. Continuous feeding of medicated milk replacers will therefore not be allowed, and those products will go off the market after Dec. 31, 2016.
Milk replacer enhanced with medically important antibiotics will be legal only for therapeutic use (treatment of a clinical disease) and only for a short feeding time. For example, milk replacer medicated with a combination of oxytetracyline and neomycin will be allowable only for seven to 14 days, in a 1-to-1 concentration at a dose of 10 milligrams per pound of bodyweight.
Water is not considered a feed, and medications added to water will not fall under the VFD. While still allowed, these products will require a veterinarian's prescription. They will no longer be available over-the-counter at feed and farm stores, and must be purchased from a veterinarian.
The VFD document
A VFD order is typically a one-page document issued by the herd's veterinarian. Specifics of the form include:
You must have a valid veterinary-client-patient relationship to secure a VFD order.


Information will be filled in by the veterinarian indicating details such as the name of the VFD drug; species and approximate number of animals; drug indication, dosage and withdrawal time; and expiration date of the VFD order.


The document will be produced in triplicate: One copy should be held on the farm, another by the veterinarian and the third by the farm's feed distributor.


VFD orders usually will be valid for six months, after which time the herd veterinarian will need to review and renew them. The expiration date may vary.


One VFD form will be required for each situation in which medically important antibiotics are being fed to animals.


Record-keeping can be in either written or electronic form.
Again, veterinarians will not be allowed to use extra-label applications when writing VFD orders. All medically important antibiotics added to feed must be approved, conditionally approved or indexed by the FDA as VFD drugs.
These medications also must be used only according to their labeled species, indication, dosage and feeding duration.
Plan ahead for a smooth transition
Now is the time to talk to your veterinarian about the implications of the VFD and how changes will be implemented on your farm. Some things to consider as you prepare for the VFD are:
Decide who will be in charge of managing VFD details on the farm. One person should be responsible for securing and storing all VFD documents.


Discuss the VFD with your feed supplier. You should ensure that your feed suppliers receive their copy of all VFD orders issued for your business.


Create a plan to deplete all inventories of milk replacer containing medically important antibiotics for growth promotion and performance enhancement. After Dec. 31, 2016, these products will be illegal. In most cases, your feed supplier will not be able to accept returns for refunds, and the product will have be destroyed.


Work with your herd advisers to explore alternatives to optimize calf health, immune function and performance without antibiotics. A variety of options are available, including essential oils, direct-fed microbials, coccidiostats, maternal colostrum-derived immunoglobulins, egg-derived immunoglobulins and a variety of yeast derivatives.

Many are available in both prepared milk replacers and in add-packs that can be mixed with milk replacer or whole milk.
By working together as an industry, we can demonstrate through our compliance with the VFD that we appreciate the value and importance of antibiotics and are willing to make adjustments to our businesses to help preserve their efficacy.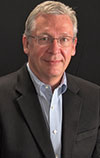 Julian 'Skip' Olson

Technical Services Veterinarian
Milk Products Co.