Disease risks on the dairy farm constantly change. Therefore, it's important to evaluate and update vaccination protocols regularly with your veterinarian to protect heifers and cows against the challenges they face as they enter the breeding herd.
Reviewing herd health data helps identify health challenges and disease-causing pathogens on your farm and makes it easier to fine-tune your vaccination protocol.
Proper evaluation
There's no one-size-fits-all vaccination program. Vaccination stimulates the animal's immune system to produce protective antibodies to help combat the invading disease organisms as they enter the animal's system. Based on your goals and animal health challenges, a vaccine program can be tailored to fit your dairy farm's needs.
Keeping accurate records, including animal ID, date of birth, vaccination type, date of administration, dosage and any adverse reactions, helps determine whether or not vaccines were administered and timed properly. When reviewing records, make a list of vaccines currently used and when they're administered. This will help assess if the protocol has improved conception rates, benefited the health of calves and contributed to keeping cows in the milking string longer.
Keep in mind, all vaccines licensed by the USDA have been proven efficacious and safe, but strict adherence to label instructions is required for the intended protection to occur.
Vaccination at key growth stages
An effective vaccination program spans key growth stages, from newborn calves to pre-fresh heifers, to help minimize disease risk and maximize productivity potential. Work with your veterinarian to better understand potential health challenges at each stage and decide what vaccines are necessary.
It's essential for newborn calves to receive colostrum to get them off to a good start. At 1 week of age, calves can receive an intranasal vaccine to aid in the control of respiratory disease caused by Mannheimia haemolytica and as an aid in the prevention of disease caused by Pasteurella multocida.
Starting with an intranasal vaccine stimulates immunity where pathogens attack first – the upper respiratory tract – and provides protection to the future of the herd as soon as possible.
At 6 months of age, after heifers have been selected for the breeding program, they can be vaccinated with a modified live virus vaccine or vaccines to protect them against infectious bovine rhinotracheitis (IBR), bovine virus diarrhea (BVD) types 1 and 2, parainfluenza (PI), bovine respiratory syncytial virus (BRSV) and all five strains of leptospirosis.
Diseases like IBR, BVD and leptospirosis can cause early embryonic death, congenital defects and abortions. Your veterinarian will know if boosters are needed to any of the vaccines previously administered and if vaccines will interfere with other medical interventions.
Pre-fresh heifers should be vaccinated to reduce disease challenges during pregnancy and build antibodies for their calves that will be transferred through colostrum. Pre-fresh immunity can be compromised when heifers start preparing for freshening and colostrum production for their calves. Coupled with the demands of lactation, her ability to respond to disease exposure can be weakened.
Vaccinate pregnant heifers with a product that protects calves against scours at 12 weeks pre-calving, followed by a dose three to six weeks later (for subsequent calvings, revaccinate with a single dose five to seven weeks before calving). This increases antibodies in colostrum that aid in the prevention of neonatal calf diarrhea caused by enterotoxigenic E. coli pilus type K99, bovine group A serotype G6 rotaviruses, enterotoxemia caused by Clostridium perfringens types C and D, and as an aid in the control of neonatal calf diarrhea caused by bovine coronaviruses.
When working with your veterinarian to fine-tune your vaccination protocol, keep your goals in mind. These should include increasing the likelihood an animal will become pregnant and stay pregnant as well as protecting her calf from becoming persistently infected with BVD.
Additional considerations
While evaluation of the vaccination protocol and selecting vaccines are important components of a well-structured health program, proper biosecurity and biocontainment practices help elevate vaccine effectiveness. Reducing stress on animals, maintaining proper diets as well as limiting the entry of disease onto the farm provide an added layer of protection to herd health.
When selecting vaccines with your veterinarian, duration of immunity (DOI) should be a consideration. This is the minimum duration you can expect a vaccine to protect against disease. Selecting vaccines with longer demonstrated protection is one important way of maximizing your vaccination protocols.
Vaccination programs should be reviewed regularly and customized for the challenges your dairy farm faces. Because all farms are different, work with your veterinarian to develop a protocol that is tailor-made for your situation, and always read and adhere to product instructions and precautions.
References omitted but are available upon request. Click here to email an editor.
PHOTO: An effective vaccination program spans key growth stages, from newborn calves to pre-fresh heifers, to help minimize disease risk and maximize productivity potential. Photo by Mike Dixon.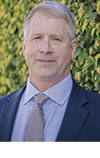 Scott Nordstrom

Associate Director of Ruminant Life Cycle Management
Merck Animal Health
Proper vaccine handling
Modified-live vaccines must be handled with extreme care in order to protect the live organisms. Vaccines should be used within one to two hours after mixing and be kept cool until administered. It's important to keep these guidelines in mind:
1. Store all vaccines in a refrigerator where the temperature is monitored, as freezing temperatures or extreme heat will make the properties inactive.
2. Protect all vaccines from direct sunlight.
3. Follow administration instructions on labels.
4. Administering more than two gram-negative bacteria vaccines to breeding animals on the same day may cause abortion.