When the vet of Cattail Dairy Farms, Dr. Glenn Johnson, first approached the Holig family about becoming the first-ever Food Armor certified farm, they had no idea they would gain so much.
"The one major benefit we were really excited about was the significant discount with our rural farm insurance," says owner Joan Holig. "Our vet Glen Johnson, who implemented the program, asked us if he could meet with our agent. We agreed and that was the result of it."
The family's Rural Mutual Insurance agent, Clint Baurichter, acknowledged the markedly reduced risk of drug residues because of the farm's participation in the certification program and awarded the farm a substantial discount on their annual premium. Cattail Dairy Farms milks 350 Holsteins and Jerseys and is located in Wonewoc, Wisconsin.
"Since it is a newer program and has been slower to take off, it kind of takes people like our vet Johnson to go to different places like the insurance company and make requests," daughter and herdswoman Abbie Erickson says.
Erickson also recently met with the dairy's milk cooperative to get the word out and inform them of the extra steps they are taking to ensure a safe milk supply. She is hopeful there may be interest in the future for cooperatives to provide milk premiums to Food Armor certified farms.
Food Armor is the first program of its kind, requiring veterinarians and producer teams to work together to create a Hazards Analysis and Critical Control Points (HACCP) plan. The program identifies potential risks or hazards and provides action plans to implement safeguards that are customized to the farm's management and employee's skills.
"It has improved the communication between the veterinarian and other individuals involved in the management decisions and has created an atmosphere of teamwork and cooperation on our farm," Holig says. "All of our employees know how it works and know that this is a benefit to us."
The Wisconsin Veterinary Medical Association (WVMA) Food Armor HACCP for Proper Drug Use is a proven, six-section on-farm program to ensure food safety and appropriate medication use on farms.
"Through the six-step program, we identified members of our team and who was going to help make management decisions. We developed a drug list by finding all the drugs used on our farm and determining how each of them is used," Erickson says. "We also developed standard operating procedures and made protocols based on our farm and our set of employees and their skills. As you can see, there was quite an extensive record-keeping process we went through."
The protocols are a nice go-to for all the employees, Holig says. Not everyone on the farm is able to administer certain drugs or antibiotics. Such responsibilities are reserved for designated workers to ensure there are no drug residues when an animal gets on a truck or milk goes in the tank.
Erickson says the last part of the program, veterinary oversight, is probably one of the most important parts.
"Our vet is continuously looking through our records and talking them over with us on each animal that gets sick and treated," Erickson says. "We talk about it and determine if the procedure or the protocol we used worked. If it didn't, we try and figure out what we can do different."
"It has minimized how many drugs we have on our farm," Holig says. "We only have what is required by our protocols and no longer have a cabinet full of outdated drugs."
The hardest part of the certification process was initially sitting down with the farm's vet to go through all the paperwork.
"As far as any dairy farmer would say, nobody wants to take the time to sit down and do it," Holig says.
"Once we got all the paperwork set up, it wasn't too difficult to implement in the procedures. We were already doing a lot of them, and most people have some sort of way to keep records on those things," Erickson says. "However, it really opened up the communication between us and our vet. We now have the validation with our relationship through our veterinarian and that in itself is a big deal."
The Holig family decided to become certified to show consumers they are committed to the future of dairy farming.
"Consumers want more information on their food – on where it came from and how it is being produced," Erickson says. "I think the certification is important if we want to have the freedom to operate using the veterinary medical technology and the different medications that are available. It is important for farmers to be proactive in the solution to making sure people feel good about their food and knowing that it is safe."
Holig says it was an honor to become the first certified farm. After the farm successfully completed the requirements for Food Armor certification in 2015, it was recertified again in 2016 and 2017. Even though the program was slow starting out, it has since become a nationwide program. Today, there are 30,000 cows in seven different states that are now certified, Erickson says.
"It is exciting because we think there is more to come with it and is why we keep getting recertified," Erickson says. "We know there is potential with this program, and that consumers are going to find it is important and like what they see with it."
Farms have the opportunity to become Food Armor certified when they demonstrate implementation and maintenance of a complete HACCP plan that meets all Food Armor certification requirements. The time it takes to go through Food Armor certification is variable, dependent on the individual farm and their attending veterinarian.
Farms have finished the process in as little as a few days up to a few months. Farms can participate in the Food Armor program with their Food Armor-trained veterinarian at no cost. To learn more about the program, contact your own herd veterinarian or email Katie Mrdutt.
PHOTO: Herd veterinarian Dr. Jill Janssen from River Valley Veterinary Clinic ushered Holig and Erickson of Cattail Dairy Farms through their Food Armor recertification. Photo provided by Glen Johnson.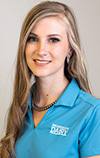 Audrey Schmitz

Editor
Progressive Dairyman
Before commenting on our articles, please note our Terms for Commenting.