In my grandfather's day, everyone milked cows before and after work. My grandfather milked eight "dairy" cows that resembled polled Herefords, traded the cream for corn meal, and my grandmother cooked with the skim. The cow's calf got to "milk" the cow between milking times.
The vet didn't do "herd checks," didn't write protocol and sure didn't worry much about residue avoidance. The world was smaller then, and everything in our industry has evolved, including the herd vet.
Times have changed, farms have grown, and technology continues to re-invent the industry. Regardless of the changes on our dairies, the herd veterinarian remains an integral part of any dairy management team.
Southeast Quality Milk Initiative recently completed a survey questioning farmers in the South about who were their most trusted advisers on mastitis control. The most-utilized advice came from the herd vet. The second-most trusted source was other dairy farmers. So how can veterinarians be most helpful to dairymen?
When I think dairy vet, I think about reproduction. Good reproduction is critical for a dairy to remain successful. A.I. is a linchpin in most dairies, and for optimal performance, the herd veterinarian must create practical protocols the dairyman can follow. The old "see a heat and breed" technique is not advanced enough for large-scale success in most herds.
The veterinarian should work closely with herd managers to form pre-synch and sync protocols that create pregnancies quickly after the voluntary waiting period. These protocols should be written down for the farmer, and success should be monitored closely by palpation and record management.
The herd manager and vet should set benchmarks to measure the success of each protocol. It's critical to the farm's success to identify pregnant cows quickly and plan protocols that will lead to an open cow's successful conception.
Not every dairy will have the same standard operating procedures, but the consistent application of tested standard operating procedures should help farmers maximize reproductive performance. I've provided some examples of standard operating procedures we use with our farmers.
Figure 1 shows a parlor procedure standard operating procedure.
Figure 2 is an example of a mastitis decision tree. The sidebar below shows FDA drug record guidelines.
A group of researchers from Georgia analyzing DHIA data nationally found the cost of days open to be $2.72 to $4.54 per day depending on rolling herd average and calving interval. The takeaway here is: It's the veterinarian's job to help farmers keep days open, days to first service and the calving interval within the farm's benchmark and goals.
Reproduction is a cornerstone for a successful dairy veterinarian, but many vets have other talents that can help a dairy succeed. My mentors were gifted in nutritional consulting. Any veterinarian should be able to troubleshoot a nutrition issue, but not all veterinarians are nutritionists.
It's important the herd vet communicate effectively with other consultants involved with the dairy and, together, build a team around the farmer.
Our practice has a microbiology lab that serves our clients and the clients of other veterinarians. In most cases, we are not the herd veterinarian, so we work with the field vet to help identify the mastitis pathogens quickly and help the farmer fix the issue.
Mastitis management and control is an often-untapped area where veterinarians can assist the farmer. Vets have baseline training in microbiology and usually have knowledge of how prep routine should be conducted. Question your veterinarian about their knowledge of parlor management, and see if they can help optimize performance.
The farm veterinarian is most responsible for drug residue avoidance. Proper protocols should be constructed and treatments recorded for common ailments on a dairy farm.
It is our job as professionals to protect the farmer from residues, the public from adulterated milk and meat, and do what is best for the cows. With milk prices tight and quality premiums harder to obtain, now is the time to utilize your herd veterinarian to optimize your dairy and work more effectively with your herd vet.
References omitted but are available upon request. Click here to email an editor.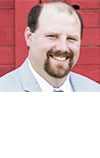 John Laster

Todd County Animal Clinic Inc.
Dairy Diagnostic Lab Services
FDA drug record guidelines
Name of the drug used


Identity of the animal treated


Date of each administration of the drug to the animal


Dosage used


Route of administration


The lawful written order of a licensed veterinarian in the context of a veterinarian-client-patient relationship (if applicable)


Name of the person who gave the drug


Length of the withdrawal period


Date the withdrawal period ends (the treated animal can safely be sent to slaughter on or after this date)
—Source: FDA website