As we move forward as a society, the dairy industry will continue to have to justify the use of antibiotics on their operations.
On a dairy, mastitis treatment is one of the most prevalent areas where antibiotics are used, especially when it comes to dry cow mastitis treatment. Something producers have considered in recent years to help reduce their dry cow antibiotic use is the implementation of a selective dry cow therapy (SDCT) program.
There's been a lot of discussion around both the pros and cons of taking this step, and I don't believe in SDCT for every farm.
There isn't a one-size-fits-all protocol for every dairy. For herds that have problems with contagious mastitis, most commonly Staphylococcus aureus, SDCT is not a good option for them. However, for herds that excel in milk quality, management, cow comfort, hygiene, bedding management and have a low overall incidence of mastitis during lactation with low somatic cell counts, it's certainly an option to explore.
The shift in producer thinking to judicious use of antibiotics has been a been a big driver toward implementing SDCT programs. We know from research in these excellently managed herds, only 25 percent of quarters are infected with a pathogen at dry-off.
So when we practice blanket dry cow therapy and are putting a tube in every quarter at dry-off, we may be using antibiotics 75 percent of the time where they're not necessary.
Using SDCT gives producers an option to reduce their overall antibiotic use and to also reduce their treatment costs.
So you've met all the criteria; now what? It's important to have a good working relationship with your veterinarian. They can help you choose the right cows and provide guidance. There are two schools of thought on how to select them – either at the cow level or the quarter level – and your veterinarian can help you choose which is right for your operation.
At the cow level, cows selected for SDCT are those at low risk for an intramammary infection at dry-off. This means their last somatic cell count test was less than 200,000, the average of their last three somatic cell count tests was also below 200,000, and they had to have had one or fewer clinical mastitis events in the previous lactation and dry-off.
These cows are then given an internal teat sealant, while cows that don't meet the previously mentioned criteria are treated in all four quarters, followed by an internal teat sealant.
At the quarter level, cows are cultured at dry-off and, if an infection is found in any one quarter, then the cow receives a blanket treatment along with an internal teat sealant. If there is no infection found, the cow receives an internal teat sealant only. While this method is very accurate, it can be very labor-intensive.
Teat sealants are important, no matter which option you choose. We've learned more than 25 percent of cows don't form a keratin plug at dry-off. So if we're not using an antimicrobial in those quarters at dry-off, we need to make sure we're giving them physical protection with a teat sealant.
From an economic standpoint, research has indicated SDCT has reduced producers' antibiotic use by two-thirds. In a time like now, when producers are watching every penny, this reduction in treatment costs can be really significant. Plus, it's just the right thing to do – we're not treating animals that don't need to be treated while still keeping them healthy and producing safe and wholesome milk for consumers.
PHOTO: Determine if selective dry cow therapy (SDCT) is right for your farm to reduce antibiotic use and treatment costs. Getty Images.
References omitted but are available upon request. Click here to email an editor.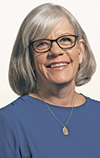 Linda Tikofsky

Senior Associate Director of Dairy Professional Veterinary Services
Boehringer Ingelheim