Advice from multiple sources led herdsman and human resource manager Paul Lippert to set up on-farm mastitis culturing at his family owned dairy, Grass Ridge Farm LLC in Pittsville, Wisconsin.
"I had about three or four people telling me to do it three or four times before I actually did anything," Lippert says.
One of those people was his new herd health veterinarian, David Hamman, who happened to have a passion for all things related to mastitis. He told Lippert about why he should start on-farm mastitis culturing and what he could gain from it.
"I really hemmed and hawed," Lippert says. "I bought an incubator six years ago and did a little bit of it then, but I thought it was too subjective."
The incubator sat until years later when Lippert implemented an intern program where farm projects were assigned.
"To our second intern, I said, 'Hey, we're going to do on-farm mastitis culturing, and this is going to be your project," Lippert says. "They then got to work with the vet, and I got to step back and just let them figure it out."
Lippert then saw results; there was no need for antibiotics in many instances because if they didn't treat a cow based on a culture test, she would get better on her own. This was his biggest mental hurdle to believing in on-farm culturing – the realization that cows will usually self-cure.
Implementing protocols
The 550-cow farm's original protocol was to give antibiotics as soon as possible for mastitis cases.
"Previously we had all three milking shifts trained to where, if they had a mastitic cow, they would treat her right away," Lippert says. "That's a whole lot of training on how to give antibiotics and a whole bunch of record-keeping. It was painful."
After the intern's on-farm culturing project was underway, the protocol shifted to if the milkers saw a mastitic cow, they would put a red leg band on her, take a milk sample and make a note on their white board.
"It was actually less work for the milkers," Lippert says. "That part was really easy as far as getting everybody on board because they had to take way less notes and treat less cows."
Lippert says the toughest part of the new protocol is getting the milk sample taken correctly.
"First, the milkers need to clean off the teat really well with an alcohol wipe," Lippert says. "They then need to be shooting the milk to the side, not down, into a sample test tube bottle. This is so bacteria is not coming off the teat when stroking downward. When finished, they label the sample with the cow, the day and the quarter, and they put it in the fridge."
Each morning, Lippert or his herdsman Omar Ramirez prepares the new samples and checks on the incubated ones from the day before. They use a quad plate culturing system that is ordered online and mailed to their farm in packs of 10. Each quadrant of the plate can selectively grow different species of bacteria. One quadrant detects gram-negative bacteria such as coliforms and non-coliforms, another detects streptococci bacteria, another detects staphylococci bacteria, and finally the fourth is capable of growing most types of bacteria and is used to confirm the results of the other quadrants.
To prepare the quad plate, a little of the milk sample is swabbed on each of the four sections with a sterile cotton-tipped applicator to grow the bacteria. Lippert then places the quad plate upside down in his styrofoam chicken incubator and checks on them 24 hours later for preliminary bacterial growth. It can be checked again after 48 hours if final results are needed or if no bacteria grow.
"It is almost always either E. coli, environmental staph or environmental strep, or nothing. Most of the time, it's nothing," Lippert says. "I then have an Excel spreadsheet where I keep notes and I enter them into DairyComp."
Now whenever DHI tests come back, Lippert will also go and find the subclinical cows in his herd.
"If I have five cows over a million somatic cell count, I'll look them up and see if we've already cultured them or see if they've had an issue in the past," Lippert says. "We go through and find those cows and first sample them with a California Mastitis Test (CMT). If they're CMT-positive, we'll sample them with a mastitis culture test to see if they're positive or what they're positive for."
Benefits abound
Lippert says he probably now only treats 10% of the mastitic cows in his herd and sometimes goes a whole month without using antibiotics on a cow.
"It's actually way simpler than using antibiotics on all the cows with mastitis," Lippert says. "It takes a lot of money because a bucket of mastitis tubes is expensive. Really expensive. So when you're doing the finances, especially like in the last couple years when you're broke as all heck, not paying $500 here and there for mastitis tubes makes a big difference."
Lippert says the advantages he's seen are that the culturing method is cheaper, involves less record-keeping, gives him freedom to decide what to do with a cow, less worry of accidently milking a cow with antibiotics into the bulk tank, and fewer cows are in the hospital pen after their milk clears up.
"I feel that when you're not sticking a tube in their udder, there's way less of a chance of you introducing something else," Lippert says. "I'm convinced that if you're sticking tubes in cows' teats all the time, then you've got just as much risk for introducing another infection rather than solving the one you have."
Another huge benefit Lippert says is he's saving money spending less time dumping milk.
"We still feed milk replacer to our calves," Lippert says. "So it's not like our dumped milk is getting used for anything. So it really is lost if we are dumping it."
Humble gratitude
There are a lot of organizations, university people and veterinarians that have gotten him down this road, Lippert says. Gordie Jones with Central Sands Dairy, Dr. Leo Timms from Iowa State, Pam Ruegg at Michigan State University and PDPW, to name a few.
"I have a list of people who have influenced me on these kinds of things. I know Jordan Matthews down at Rosy Lane who is one of their partners now," Lippert says. "I definitely got his number somewhere and called him here and there. They're big on hardly using any antibiotics, and when you hear it from somebody else who's doing it, then it makes it more believable."
Lippert was the grand-prize recipient of the 2020 Producers for Progress recognition program sponsored by Beohringer Ingelheim and was rewarded for his dedication to animal well-being and responsible antibiotic use.
"Being proactive to put an on-farm culture system in place, to work with a veterinarian to develop protocols for treatment, to treat only those cows that need it and also addressing cows that maybe have severe mastitis makes me proud," Linda Tikofsky, who served on the selection committee from Boehringer Ingelheim, says. "I think it's a real benefit for everyone in the industry, from the cow to the producer to the veterinarian to the consumer."
"I think a lot of farms can institute an on-farm culture system, but it takes the right kind of support too. So don't do it alone," Tikofsky says. "Work with your veterinarian teams and extension. They can certainly help support anybody who wants to go down this road."
PHOTO: To prepare the quad plate, Paul Lippert swabs a little of the milk sample on each of the four sections with a sterile cotton-tipped applicator to grow the bacteria. Photo by Krista Styer.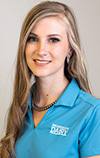 Audrey Schmitz

Editor
Progressive Dairy