Drug residues in meat and milk are closely monitored by the FDA. If you have a violation, the following actions can be taken against your dairy:
Fined for the tanker load of milk
Milk pickups suspended
Grade A permits suspended
Cut off from shipping animals for meat
FDA record investigation
Continuous monitoring and inspection
By working to reduce drug residue violations, we can also increase consumer confidence in meat and dairy products.
Top reasons for residue violations
Milk
Not diverting the pipeline from bulk tank for hospital or treated cows


Purchasing treated cows which were milked into bulk tank


Using drugs for extra-label treatment and shipping milk too soon


Fresh cow milk containing residues from dry cow treatment


Misreading a "zero meat, zero milk withdrawal" label claim
Meat
Improper withdrawal times for mastitis and dry treatments


Changing dose or route for antibiotics


Calves marketed for veal consumed colostrum or medicated milk replacer


Administering antibiotics incorrectly


Improper withdrawal for cows treated with uterine boluses or infusions


Using drugs for extra-label treatments
Four steps to manage the risk in your herd
1. Determine your risk
Do you use antibiotics on your dairy?
o Ceftiofur
o Enrofloxacin
o Flunixin
o Nuflor
o Penicillin
o Sulfadimethoxine
Have you ever used a dry tube on a lactating cow?


Does your farm ever use drugs in a way not specifically stated on the label?


Do you have employees who need more training on disease identification?


Have you ever treated an animal without recording it?


Do you ship cull cows or calves without IDs and records?


Do you believe a negative on-farm test will prevent a meat or milk residue violation?


Has your farm ever had a residue violation?


Would a visit by a regulatory official be concerning?
If you answered "yes" to any of these questions, your herd could be at risk for a residue violation.
2. On-farm visit: Have your herd vet or consultant identify red flags and perform an evaluation.
3. Risk management: After analyzing your situation, develop action plans to address high-risk areas.
4. Follow-up: Schedule follow-up visits with your herd vet or consultant to aid in implementing your risk management strategy and reduce procedural deviation.
Reach out to a veterinarian to learn how we can help you manage your residue risk.
Getty Images.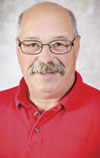 Armon Hetzel

Professional Services Veterinarian
Armor Animal Health/li>