Congress often completes its work for the year just before the holiday season – right at the last minute. 2020 was no exception to that rule, despite the unique circumstances wrought by the COVID-19 pandemic, which continues to shape our nation in unprecedented ways.
Last December, Congress enacted a major coronavirus relief package that included key National Milk Producers Federation (NMPF) priorities, such as the Dairy Donation Program the USDA is in the process of developing.
Policy-making early in the year, in contrast, often occurs at a slow pace. That has not been the case at all in 2021, as the Biden administration and the 117th Congress have taken early steps to advance an ambitious plan to position the U.S. to recover effectively from the once-in-a-lifetime COVID-19 pandemic. This robust agenda encompasses key dairy priorities, including agricultural labor reform, climate change, child nutrition and trade.
Congress and President Biden already have taken significant steps to build on December's coronavirus package by enacting the American Rescue Plan to provide additional stimulus to numerous segments of the U.S. economy. NMPF heralded the inclusion of $3.6 billion in additional funding to facilitate purchases and donations of dairy products, as well as key provisions that strengthen rural resilience and equity and better position the country to recover from the unique stresses of the COVID-19 pandemic.
NMPF is working closely with Agriculture Secretary Tom Vilsack on implementing both recent relief packages. While a vaccine is in distribution, more work remains ahead, so this additional support for producers and their cooperatives will be essential to helping the dairy sector recover from the pandemic.
Congress is also working on several other significant dairy priorities. In March, the House of Representatives once again passed the NMPF-crafted Farm Workforce Modernization Act on a strong bipartisan vote. This important legislation, authored by Reps. Zoe Lofgren (D-California) and Dan Newhouse (R-Washington), strives to meet dairy's long-term agricultural labor needs by making the H-2A visa program workable for dairy farmers and providing dairy's current workers and their families with a permanent legal status. NMPF now turns its focus to the Senate, where Sens. Michael Bennet (D-Colorado) and Mike Crapo (R-Idaho) have signaled their intent to develop and advance a similar bipartisan measure.
In addition to tackling the long-unsolved challenges of immigration policy, Congress and the administration have begun to dive into climate and sustainability. NMPF has outlined a suite of climate policy recommendations to the House and Senate Agriculture Committees, urging them to consider modernizing conservation programs and providing new incentives to dairy farmers to build on the significant sustainability work they are already doing. Secretary Vilsack is also exploring ways to support producers who undertake innovative environmental stewardship efforts. While Congress has struggled to agree on climate legislation in the past, NMPF and its agriculture partners are working to drive consensus via the Food and Agriculture Climate Alliance, on whose steering committee NMPF serves.
Also related to dairy, legislators have also begun bipartisan talks to renew child nutrition programs that provide critical opportunities for children to consume dairy products, a source of key essential nutrients in a child's diet such as calcium, potassium and vitamin D. NMPF is urging the Senate Agriculture, Nutrition and Forestry Committee to maintain the flexibility for schools to offer low-fat flavored milk, which is consistent with the Dietary Guidelines for Americans as recently updated in January. The Dietary Guidelines Advisory Committee noted last summer that school-aged children do not meet the recommended intake for dairy, making it essential that Congress allow schools to offer students the healthy, nutritious milk varieties they are most likely to consume.
Finally, work is picking up this year on a key issue for the dairy sector beyond the U.S.'s borders – trade policy. The U.S. exported more than one in seven days' worth of total milk production in 2020. Now that the U.S. Senate has confirmed Katherine Tai to the position of U.S. Trade Representative by a unanimous vote, NMPF looks forward to working closely with the administration and Congress on critical trade policy issues. Dairy farmers and their cooperatives support continued efforts to ensure that Canada and Mexico honor the commitments they made under the U.S.-Mexico-Canada Agreement, establish clear protections for common food names to combat the misuse of geographical indications and seek new international trade agreements to maintain and bolster U.S. dairy's competitive position.
New presidents and Congresses often begin their work at a somewhat slow pace. But the last year has been a year like no other, so it may only be fitting that 2021 might be a year of policy and legislative progress like no other. While the first quarter of the year is barely through, it is already clear that dairy will figure prominently in the major debates, setting the stage for a highly, and perhaps uniquely, productive year.
PHOTO: Getty images.
Paul Bleiberg leads the National Milk Producers Federation's advocacy efforts before Congress, with a focus on farm bill policy, taxation, nutrition, environment and immigration. Bleiberg also coordinates with the trade team and runs the NMPF Political Action Committee.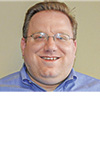 Paul Bleiberg

Senior Vice President of Government Relations
National Milk Producers Federation