Despite the challenges in the dairy industry, the companies that provide and service the equipment for dairy farms remain focused on their role. Three different suppliers speak to the challenges they face and how they have adjusted their business models to continue to support their dairy farm customers.
They are Ryan Calistro, Modesto Dairy Solutions, Hilmar, California; John DeJonge, Artex Barn Solutions, Abbotsford, British Columbia; and Tony Stoller, WG Dairy Supply Inc., Creston, Ohio.
Please describe your business.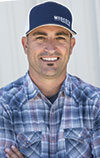 CALISTRO: Modesto Dairy Solutions is a DeLaval milking equipment dealer. On the surface, we install, service and maintain dairy equipment, but over the past several years we have been focusing on providing solutions to dairies and dairymen and dairywomen, specifically incorporating automation and data-driven technology on the cutting edge of our industry.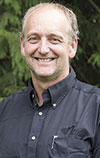 DEJONGE: Artex Barn Solutions is a team of dedicated dairy professionals offering customers complete cow comfort solutions. From ventilation and cooling systems to our well-known cattle-handling product line, we strive to provide customers with high-quality, innovative and cost-effective products.
Our goal is to help farmers reduce herd health issues while increasing farm efficiency and productivity with products that stand up against the test of time and provide a good return on investment.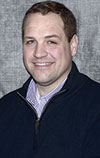 STOLLER: WG Dairy Supply Inc. serves the needs of dairy operations throughout Ohio, southern Michigan, eastern Indiana and western Pennsylvania. It is headquartered in Creston, Ohio, with locations in St. Henry, Ohio, and Hillsdale, Michigan.
WG is a full-service business handling dairy and livestock equipment, milk quality and sanitation products, and capital project management services for dairy operations.
We offer innovative products from leading dairy manufacturers BouMatic and a Lely center in Creston, along with a complete portfolio from many other innovative partners. Don and Martha Walder founded the business in 1964, and it is still owned and led by the third generation.
What changes in the dairy industry have impacted how you do business?
CALISTRO: The main focus in our industry has been shifted, and dairies are now focused on becoming as efficient as possible. Dairies operate on such tight margins anything MDS provides needs to bring value and a proven return on investment so dairy operators can see working with us is truly an investment.
In response to the demands of the industry, we have shifted to a model based on innovation and delivering efficient, data-driven products to the market. This is made possible by our own engineer team and the partnership between MDS engineers and the engineer team of DeLaval.
DEJONGE: In the U.S., where consolidation continues, our focus has shifted to include large-scale operations in addition to small and medium family-owned facilities. Before, we were focused on the success of the families we worked with; now we are also working with large companies to help them reach their goals.
Globally, vertical integration continues to increase. We see big milk processors starting to invest in their own dairy farms. Their requirements differ from mature markets; we supply more than just products. Our focus globally is on providing the knowledge and dairy expertise our customers might not have, providing them with complete solutions.
STOLLER: Precision dairy technology (i.e., robotic milking, calf feeding, activity monitoring) has impacted our business more than anything. The demand for automation and data throughout dairy farms now gives us opportunities to assist dairies in better managing their operations.
The tighter margins have led to a shrinking number of dairy farms. This has led to opportunities to expand our business geographically and add service locations.
The industry emphasis on higher milk quality standards has impacted our business by changing our role on the farm as a consultant to help operations achieve their daily milk quality goals.
What have you specifically done in the past five to 10 years to adapt to the changing industry?
CALISTRO: With the acquisition of an Arizona dealership, I was able to partner up with an innovative electrical engineering group led by Jake Dewitt. Jake's team was years ahead of what I had seen around the country from a technology standpoint, which allows us to bring customized solutions to each individual dairy.
From data collection, monitoring, controls and automation, we have been able to provide high-end, customizable solutions to any milking facility.
DEJONGE: Our focus has been on strategically employing dairy specialists. Education is such a huge piece of what we do, it's important for us to find experienced, knowledgeable people to fill key positions so we can continue to grow.
We provide yearly training events for dealers and staff, featuring seminars led by industry professionals in cow comfort and animal health and welfare. Our goal is to empower our staff and dealers to offer more than just products; for us, it's about knowledge. The more we know, the more innovative we can be, and we can serve our customers more effectively.
STOLLER: Specific changes have focused on:
Precision technology – Changes in precision technology have granted us an opportunity to develop a Lely center, add SCR activity monitoring and milking technology, and Calf-Star automated solutions to our portfolio. A precision dairy team was added in 2015.


Multiple locations – In addition to Creston, which serves eastern Ohio and western Pennsylvania, we added two more locations to better serve western Ohio, eastern Indiana and southern Michigan.


Personnel – We have developed a team of milk quality specialists to provide consulting and dairy management education to assist dairies in meeting their quality goals.


Education – We have invested in a full-time farm management support specialist and developed a relationship with a farm business financial adviser to provide education.


Project management – We provide complete project management for a project. Customers only have to "make one phone call" while building new or expanding their dairy operation.
What are the biggest challenges you currently face?
CALISTRO: A completely unpredictable market. We take the position of partnering with our customers through some of our higher-end positions such as key account managers and quality control advisers. Through this scope, we are able to see the unpredictable nature of the current milk price structure. If the dairy is struggling, MDS is struggling, and that is frustrating from a growth and strategic point of view.
DEJONGE: Our biggest challenge is resources. In order to dedicate ourselves to each customer the way we would like, we need to invest a lot of time and energy. The larger we grow, the more we look for ways to provide that high level of personal connection and service without having to compromise a relationship we have with someone else.
It's a delicate balance, and it's not always easy, but as a company we know relationships are an important part of how we do business. So it's a challenge we embrace.
STOLLER: The dairy economy has forced us all to be better managers of our businesses, and it has tightened the availability of lending which, in turn, limits dairy operations from investing in new facilities or technology to improve their operations.
We are also challenged to be efficient in serving customers while being spread over three locations covering Ohio, southern Michigan, eastern Indiana and western Pennsylvania.
Labor equipped with the trade and technical skills seems to be lacking, therefore there is more competition for highly skilled labor we need in the industry to work on the technology.
What tips do you have for hiring and retaining good employees?
CALISTRO: We've tried to create a career environment rather than just a job. We send employees through multiple training sessions as well as offer an aggressive compensation package. Our employees support me driving the business forward and I, in turn, listen and support their needs.
If they did not back up what I was saying out in the field, my integrity would be lost, so we try to create an environment where employees are able to control their own trajectory through their work. We have spent a lot of time making sure our evaluation process is transparent and upward mobility is achievable for all driven employees. In this industry, reputation is everything, and we do whatever it takes to build and maintain the best team possible.
DEJONGE: It all comes down to culture. We have staff worldwide, and it's important to us that we're more than just a team; we're a family. We have quarterly meetings to bring us all together for team building and training.
We work hard in a fast-paced environment, but we still make the effort to keep the environment fun, engaging and challenging. We believe in celebrating successes, big and small, and we make a point to recognize the good work our people do.
STOLLER: We are thankful to have an outstanding dedicated team at WG Dairy Supply Inc. The best form of hiring and recruiting for us has been word-of-mouth and recommendations from our current team. We constantly have our eyes open for people who "fit our team."
Everyone wants to have purpose each day, therefore we try very hard to make sure our team knows their purpose and sees clearly the opportunities they have to impact our customers' businesses on a daily basis. Providing competitive compensation packages is a fundamental necessity if we want to continue to hire and retain good team members.
What inspires you to remain committed to the dairy industry?
CALISTRO: Every day is a new challenge. What was done yesterday doesn't mean a thing, which drives me to always be better. If you want to learn humility, become a vendor for a dairy; I promise you it's never good enough, and I love that challenge.
DEJONGE: It's who we are and what we do. We're not just committed to the dairy industry, we're committed to the people we work with. Our business is about relationships; many of our customers are now our friends. We're invested, and it's hard to walk away from something you're invested in.
STOLLER: There is an exciting future in the dairy industry. We interact with dairy operations that are transitioning to the next generation, investing in technology and striving to be better business owners and managers every day. Part of our core principles as a company is to be serving others and impacting lives through our innovative products and services.
It is inspiring to us to assist dairy operations as they make investments in equipment, technology and management decisions that will impact their lives and businesses for generations.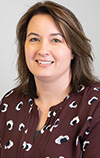 Karen Lee

Editor
Progressive Dairyman