In Issue 16 of Progressive Dairyman (Oct. 1, 2017), we discussed ongoing legal battles involving Golden Sands Dairy LLC and a local government over the siting of a new dairy operation. (Land use law and zoning: Vested rights)
These cases have important consequences for the rights of dairy producers to complete construction of projects, particularly where those projects meet with local opposition.
This article outlines one possible way to protect the right to proceed with a project prior to breaking ground. Although extremely rare in agriculture, development agreements have been used by developers to protect their rights in many communities.
Development agreements
A development agreement is an agreement between a landowner and a local government prior to land-use approvals to establish the rights and obligations of both parties with respect to a specific development project.
The agreement may address a broad range of topics, including responsibility for and timing of infrastructure and public facilities and improvements that will be provided by the payment of fees by the landowner, liens or security bonds to secure performance of landowner promises and a commitment by the local government not to change the rules of development. The agreement therefore vests the rights of the landowner.
A California law (West's Ann.Cal.Gov.Code § 65865.2) provides guidance as to what development agreements may contain: "A development agreement shall specify the duration of the agreement, the permitted uses of the property, the density or intensity of use, the maximum height and size of proposed buildings, and provisions for reservation or dedication of land for public purposes.
The development agreement may include conditions, terms, restrictions and requirements for subsequent discretionary actions, provided that such conditions, terms, restrictions and requirements for subsequent discretionary actions shall not prevent development of the land for the uses and to the density or intensity of development set forth in the agreement.
The agreement may provide that construction shall be commenced within a specified time and that the project or any phase thereof be completed within a specified time."
Due to legal constraints on "contract zoning," development agreements may not be possible in all states. Arizona, California, Colorado, Florida, Hawaii, Idaho, Illinois, Louisiana, Maryland, Nevada, South Carolina, Virginia and Washington have provided for development agreements by legislative action.
Courts in Alabama, Arizona, California, Colorado, Florida, Idaho, Illinois, Indiana, Iowa, Kentucky, Louisiana, Maine, Maryland, Massachusetts, Missouri, Nebraska, New Jersey, New York, North Carolina, Oregon, Pennsylvania, Texas, Vermont, Washington and Wisconsin have approved development agreements.
In any case, a producer should be represented by an attorney licensed in their state and experienced in land-use matters.
Development agreements are common with large-scale residential developments and large commercial developments. These agreements are almost nonexistent in the agricultural context at present. However, given the increasing complexity and scale of agricultural and agribusiness activities, increasing use of development agreements in agriculture makes sense.
In addition, agriculture and agribusiness present unique issues that could be addressed in a development agreement. The Golden Sands cases show how the dairy industry often involves a large site where different activities occur on different parts of the site.
Typical developments are contained in one group of structures and are fairly uniform across the site. The dairy industry, like other agricultural and agribusiness endeavors, presents complex situations that would better be addressed through a negotiated process. The process would also allow the industry to educate the community and regulators while the community and regulators communicate concerns to the industry.
Benefits
The benefits of development agreements accrue to the landowner and the community, providing both flexibility and certainty to everyone.
The landowner gains:
Certainty as to regulation of the project
Ability to bargain for and coordinate approvals
Easier and less-costly financing due to reduced risk
Ability to negotiate a "freeze" in regulations
Predictability in scheduling the project
Avoidance of litigation costs
The community gains:
Facilitation of land-use planning goals
Commitments for public facilities and infrastructure
Public benefits that would not come from a regulatory approach
Avoidance of administrative and litigation costs
A development agreement could change the dynamic of the sometimes hostile land-use approval process. The landowner can more easily talk to citizens who oppose the project and attempt to come up with creative solutions to address community concerns.
Conclusions
The Golden Sands cases show courts and regulators often struggle to fit the unique situations presented by agriculture and agribusiness into rigid land-use regulatory processes designed to deal with development much different than agriculture. Development agreements have been used in large-scale residential development and large commercial development to give flexibility and certainty to all parties.
The result is a development that provides more benefits to the public than would a development under the standard process. Development agreements should be considered to facilitate better development of agricultural and agribusiness enterprises.
Producers should always consult with an attorney, particularly on issues as complex as development agreements.
The author is past president of the American Agricultural Law Association (AALA) and will present information on land-use issues, including vested rights and development agreements, at the 38th Annual Agricultural Law Symposium, Oct. 26-28, 2017 in Louisville, Kentucky.
"Part 3: Nonconforming uses and grandfathering" will be in the November 7 issue of Progressive Dairyman.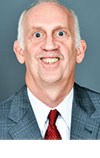 Jesse J. Richardson Jr.

Professor of Law
West Virginia University College of Law