Do you remember your first job? If you're like roughly half of us in today's workforce (myself included), you were most likely in your teens, and the job was part time. And if you're like me, while you earned a little, you learned a lot.
Those early part-time, after-school and summer jobs do much to build valuable job and personal skills that will be deployed to even greater use later in life. As leaders of very young workers, we can't underestimate the influence of that first job and our roles in shaping young people's view of the world of work – especially their view of leadership. No pressure, though.
Your operation probably employs a wide range of workers, from first-time jobholders to the more seasoned, many of whom may have started out in the dairy business while still in high school. Regardless of age or experience, you can't possibly meet your business objectives without one key ingredient – a highly engaged workforce.
Having studied this idea of employee engagement now for more than 20 years, I discovered why my first job was such a great one.
From the ages of 16 to 20, I worked at a large branch of a public library. And you're thinking, "Working in a library as a high school kid was a great job?" It sure was. Not so much for the duties we performed, which were less about literature than inventory management. And at $1.60 an hour, it sure wasn't the money. So what was it that kept me there, and engaged, for four years? It was the same things that keep your employees, of all ages, engaged today. While much – indeed very much – has shifted in the workplace since the late 1970s, the fundamentals of engagement have remained rock-solid.
Good leadership. My bosses probably covered very little about leadership and human motivation in their Master of Library Science programs in graduate school – but somehow, they knew how to treat people.
These professionals also taught me about showing up on time, properly attired; keeping up with my name badge; looking for ways to help others when my work appeared to be caught up; the fact that I was not indispensable and that my job security depended in large measure on my performance; finding creative ways to help customers; and a host of other valuable life lessons.
Meaningful work. There's nothing particularly exciting about sorting and shelving books (our number one function), and our bosses knew that. You may have employees who think the same about their work at your dairy.
The librarians were careful to season our days with as much variety as possible – a few hours of shelving followed by an hour of customer contact at the front desk, a special project or maybe running the projector for the classic movies we showed (something the geekier ones of us truly relished.) They were also careful to point out how our work enabled our branch to be the top performer in the library system, and how that affected our budget, which in turn affected the number of part-time hours distributed to our location.
Just rewards. As city employees, we weren't eligible for incentive bonuses, and the librarians didn't exactly go around handing out $5 bills to the student who shelved the most books accurately in an hour, but they did know what motivated us – each of us – individually. In other words, they subscribed to the notion that, when it comes to rewards, one size fits one.
Our most effective incentives came in the form of work assignments, both hours and duties. They knew my least favorite task was sorting incoming books, and that I much preferred working the checkout desk. Some of my friends wanted only enough hours to pay for gas and date money; others wanted to work as much as possible. We quickly learned that the quality of our work seemed to have a direct relationship to our goals. If ever I slacked off, my next week's hours would be cut, and those hours would be spent – you guessed it – sorting the 800s down to six Dewey Decimal places.
A good "fit." The library gang was a diverse lot that eventually chose wildly varying career paths, to include: nurse, art appraiser, auto mechanic, two-star general in the U.S. Army and even, get this – a librarian. But, at the time, most of us "fit" the job, and the job fit us. It fit our temperament and our interests. It worked with our school, extracurricular and social schedules. Of course, it provided some income but also, not insignificantly given the age group, a great social environment. I'm still in touch with many from those days so long ago; a few remain my best friends today – one introduced me to my wife.
This simple library job, my first job, remains a good demonstration of what we've always known about employee engagement. Compensation is secondary to other factors: good leadership, the chance to do meaningful work, rewards that provide a good incentive and a job that just "fits."
Those things don't change.
Richard Hadden is an author, speaker, and consultant, who focuses on the connection between people practices and profit performance. His latest book is Contented Cows STILL Give Better Milk. Find him online at contentedcows.com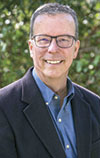 Richard Hadden

Employment Consultant
Contented Cow Partners LLC
(904) 720-0870