Add these articles to your dairy business library.
Four habits for resiliency
Although it had to do with soybeans and not dairy, an Illinois study revealed some key management factors leading to farm resiliency and profitability.
The study was funded by the Illinois Soybean Association. It utilized data from the Illinois Farm Business Farm Management Association to identify farms ranked in the top one-third in terms of profitability over an extended period. As a follow-up, a small group of producers in the top one-third were surveyed to try to identify common production and management strategies utilized by this group.
Producers were asked to rank 10 factors as to how they felt the factors were important to the profitability of their business. The top four were: attention to detail, operating cost management, maximized yields and disciplined spending.
farmdocdaiy - IFES-2017 Habits of financially resilient farms - continued
Management: Don't breathe your own exhaust
Owning and operating your farm business can be lonely, especially during times of low margins. Without trusted outside advisers, it is easy to succumb to "breathing your own exhaust" and not extract the full potential of your farming operation.
Successfully managing your farm business is an ongoing process. There are many resources, tasks and processes to manage. Being self-aware of the many things that vie for your time and attention can help you prioritize your list of skills to master and tasks to accomplish.
Dare to review all aspects of your farming operation with fresh eyes and a fresh attitude. That review may reveal deficiencies in your skills and abilities to best manage. Be bold and seek others who have skills that will complement your own.
Don't let your own faults and weaknesses obscure your potential to succeed. Capitalize on the knowledge of others in topics where our own attributes don't bear fruit.
—Source: Brandy Krapf, Bradley Zwilling and Dwight Raab, ag economists with the University of Illinois and Illinois Farm Business Farm Management Association.
farmdocdaily - Managing in 2018 - You and your board of directors
Make sure you're covered
In any business, especially one going through a transition or other change, it's important to complete an annual review of important business documents. The last thing you want is for something to not be covered under an insurance policy.
A best practice is to start to review your insurance policy a few months before it's up for renewal. Start right at the beginning … literally the front page to make sure the address is correct.
Next, check who is listed as a named insured on the policy. Most policies only pay claims on property owned by a named insured. Confusion about owners of property and named insureds on policies can occur from lots of different things that may happen throughout the year.
Other important things to review include coverages, especially liability categories or classes. Liability coverages can be separate and distinct. It is important for your agent to know what you have going on so you can be properly covered.
Have your inventories or equipment changed? You typically have a short period to notify your agent of these changes, but it's critical in the event something happens to that inventory or equipment.
When was the last time you reviewed your life insurance policies? Have you recently completed some estate planning? If so, make sure the beneficiaries and owners are correct. Review your life and disability insurance on a regular basis (every two to five years).
—Source: Ethan Robertson, Farm Credit East Knowledge Exchange
Farm Credit East - Todays harvest - Make sure you're covered
Prepared for electricity emergencies?
Dairies lend themselves to some unique circumstances when it comes to electricity-related farm emergencies. Being prepared for an emergency in event of a power outage can significantly improve a dairy's recovery time from an unexpected incident.
Talk with employees and family members, designating emergency responsibilities. Have emergency contact information (in Spanish, if applicable) listed and posted in an accessible area. Have a list of emergency contact information, including the milk hauler, milk processor/field representative, milk equipment dealer, machinery dealer, feed dealer and insurance agent.
Employees should be trained in:
How to contact an owner or manager


How to contact emergency services, giving an accurate farm name and location address


How to contact the herd veterinarian


How to shut down equipment in an emergency


How to locate and operate a fire extinguisher


How to operate equipment under back-up emergency power utilization
Back-up power for dairy farms is a necessity. Test it on a regular basis to make sure it is operating properly and has adequate fuel. Conduct load tests so you know how much equipment you are able to operate per generator. When possible, have two separate generators, one to operate the milking parlor and the second to perform other tasks.
Finally, have a plan in place if cows are unable to be milked at the present location and need to be relocated.
—Source: Tracey Erickson, South Dakota State University Extension dairy field specialist
iGrow - Emergency preparedness on dairies
Four reasons for employees handbooks
An employee handbook can be a valuable communication and labor management tool. Four reasons why your farm needs an employee handbook and actively utilizes it include:
1. Culture. An employee handbook communicates what your farm is about, defining values, beliefs and behaviors. The way in which you write and the topics you choose to include in the handbook will send a strong message about your farm's culture. Clarity is critical in labor management because it helps employees understand your expectations and, in turn, meet them.
2. Policies. A handbook highlights the most important policies on your farm. Are there behaviors that would cause immediate termination? Listing unacceptable behaviors and their consequences provides clarity and protection in case termination is required.
3. Risk management. An employee handbook can be a powerful tool for human risk management. Are you concerned about an employee mistreating another employee or mishandling an animal? Maybe you worry about an employee having an accident with equipment? Create policies on farm safety, animal welfare and any other risks associated with employees. Review these policies and provide training so expectations are clear to manage risks.
4. Due diligence. If an unfortunate event happens on your farm, you will have documentation to show you did your due diligence. Providing a written policy, communicating it and training (and re-training) may lessen the ramifications. More importantly, a policy that has been explained well can prevent an event from occurring.
If you have an employee handbook but haven't looked at it in a while, pick up where you left off. Review and update it if necessary; then share with employees. Require new employees to read the handbook within a certain time period of their hiring, and have employees sign off after they've read it.
Review sections during staff meetings. Provide training and re-trainings on the most important policies.
Writing an employee handbook is a strategic activity. As you write, update and utilize your handbook, you build leadership and business skills. Every time you look at the handbook and review your policies, you are spending time on your business and setting its direction.
—Source: Betty Berning, University of Minnesota Extension Educator
University of Minnesota Extension - Agricultrueal Business Management - Use your employee handbook
Manage farm stress with these 10 tips
Financial stress can lead to family stress. During times like this, it is easy to lose perspective, have difficulty making decisions and to be discouraged. Here are 10 things which may be of help to any family in that situation.
Take responsibility. It can be easy to blame big producers, the co-op or others for low prices. It may make you feel better for the moment, but it keeps you from doing what is more important – taking responsibility for your operation.


Focus. Discipline yourself to examine specific areas of your business to determine how they can be made better.


Involve employees. Keeping employees in the dark regarding financial concerns not only opens them up to believe rumors, but it reduces their ability to help you identify potential opportunities.


Communicate with vendors and lenders. They may be able to come up with a plan to help you with unpaid balances. These may be difficult conversations – but don't avoid them.


Pencil out the consequences of changes. Saving money doesn't get you any further ahead if it reduces your income (short-term or long-term). Consider the consequences of cutbacks and monitor the results. Seek feedback from someone you trust.


Invest where your returns will be highest. Even in the toughest times, investing in some things can be the best option. Identify investments with a high likelihood of reducing problems or improving returns.


Take a hard look at where you are losing money. Are you losing forage quality due to harvest delays? What's your average age of first calving? Calf death loss? Losing value is losing money. Critically examine the weaknesses of the operation and search for alternatives that preserve value.


Use your records. Put the records you keep to full use. You may be able to control your operation more efficiently, find problem areas and identify what could work better.


Seek advice. Consider starting management team meetings, inviting people who can apply their knowledge to your operation. Open your records to them and have them help you identify opportunities and changes.


Keep things in perspective. Your business may lose money or you may even lose your business, but that is not your life or your identity. Be thankful for family and friends.
—Source: Phil Durst, Michigan State University Extension
Learn more by visiting Michigan State University Extension's Managing Farm Stress page.
Online resource for managing farm stress
Farm stress can take a toll on the body's physical and mental well-being, with potentially disastrous results. "Weathering the Storm: How to Handle Stress on the Farm" is designed to help farm families gain a better understanding of the signs and symptoms of chronic stress.
Created by Michigan State University Extension, the free online course allows participants to access this information in a comfortable setting at their own convenience. The module is self-paced and takes approximately one to two hours to complete. The course is broken into four manageable sections with step-by-step instructions on how to complete each lesson. Each section features interactive activities, photos, surveys, audio and video to enhance the learning experience.
—Source: Suzanne Pish, Michigan State University Extension educator who specializes in social-emotional health.
Michigan State University Extension Online course - How to handle stress on the farm.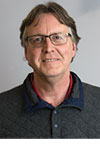 Dave Natzke

Editor
Progressive Dairyman