If you have not heard of K'iche' (or Quiché), chances are, you will soon.
No, it's not a pastry-crusted egg bake. In fact, it's not even in the Merriam-Webster Dictionary … yet.
K'iche' (pronounced k'i 'chay) is the most predominant of 23 Mayan dialects originating in the Central American countryside. It's a spoken language passed down orally and through glyphics. It is also the second-most common language used in Guatemala and prevalent in El Salvador and Honduras as well. Children in rural areas often learn K'iche' from their parents, and those more fortunate who go on to formal schooling are taught Spanish.
The 'blank stare'
Just a few short years ago, Dr. Robert Hagevoort, extension dairy specialist and associate professor at New Mexico State University, had not heard of K'iche' either. But as the dairies he worked with for safety and performance training were bringing on more employees of Central American descent, he became aware of a language barrier.
"I started to recognize we were getting a blank stare, even when speaking Spanish," Hagevoort says. Upon conversation with employees, he learned that many spoke only K'iche'. This was a significant discovery. As fewer Mexicans make their way to America, and immigrants hailing from Guatemala, El Salvador and Honduras comprise a growing percentage of the dairy workforce, Hagevoort realized resources to effectively communicate to this emerging audience were severely lacking.
One out of three
"Our numbers add up to about 30 percent of the workforce in this part of the country [who speak K'iche' as their main language]," Hagevoort says. "That means when we were doing training, we were missing one out of every three employees. We were missing the boat big time."
While that estimate encompasses almost one-third of dairy workers in New Mexico and neighboring states, other regions of the country are not far behind. Hagevoort adds, "It starts in these states right around the border, but we see it in the work we are doing in Idaho, and I hear about it in other states too."
Hagevoort set out to customize dairy training materials and modules in the indigenous language, which turned out to be no simple task for a dialect that didn't even have an alphabet. Fortunately, through a project supported by the United Nations, efforts were underway to preserve K'iche' and its heritage. Hagevoort worked with a Guatemalan teacher to translate the Spanish training transcripts and assign words to the "cow lingo." A voice-over was then recorded over the dairy training videos.
Today, when Hagevoort goes out to a dairy, the safety, stockmanship, animal handling, and other training materials and modules include the audio option for K'iche', in addition to English and Spanish offerings. "Now, we provide training in their language and that makes a huge difference on the effectiveness, as well as the workers' attitudes toward training and what they take home from it," Hagevoort says. "These employees really appreciate that."
Beyond words
Hagevoort warns dairy farmers that there are other challenges employees of Central American descent face on dairies. Many of these same workers that run into a language barrier are also at a disadvantage when milking cows and operating modern farm equipment due to their petite stature.
"Ergonomically, our parlors, tractors and equipment that we work on and work with were not designed for someone 4-foot-something tall," Hagevoort adds. This can lead to increased risk of accident or injury, along with faster worker fatigue. While some dairies give milkers a boost with a step or stool in the parlor, that may also increase the chance of a slip or fall. These factors combined make it difficult for employees to do their job efficiently, effectively and safely.
Looking ahead, the portion of the U.S. dairy workforce coming from K'iche'-speaking regions will continue to grow across the country, from the Southwest upward. If that's not happening in your area yet, it's likely not far off. Hagevoort encourages dairy owners and managers to arm themselves with the proper resources to ensure the highest level of worker performance and safety.
For more information on dairy training resources in English, Spanish and K'iche', contact Dr. Robert Hagevoort by email, or visit the New Mexico State University website.
Find a collection of dairy training videos in English, Spanish and K'iche' on YouTube.
PHOTO 1: Dr. Robert Hagevoort from New Mexico State University works extensively with dairy worker training programs. Through his on-farm trainings, he noticed a language barrier among some workers, particularly those of Central American descent.
PHOTO 2: Hagevoort estimated one out of every three dairy workers in the southwest U.S. speaks K'iche' as their native language. Extensive work was done to create a series of dairy worker training modules in K'iche', to be offered as an option alongside English and Spanish versions. Photos provided by Robert Hagevoort.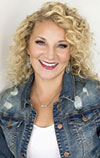 Peggy Coffeen

Editor
Progressive Dairy