When Joe and Russ Kelsay received a milk contract termination notice from Dean Foods, they hoped to weather the storm and find a new home for their milk.
Joe and his wife, Amy, along with Russ and his wife, Liz, make up the sixth generation at Kelsay Farms in Whiteland, Indiana. The farm has been in the family since 1835, with dairy the primary enterprise over the last four decades.
Joe Kelsay said the business and personal relationship with Dean's – their milk buyer since the early 1990s – was "great." However, the company's Louisville, Kentucky, plant they supplied was one of several scheduled for closure.
While the letter was "a jolt to our business plan," the Kelsays remained cautiously optimistic they could find a home for the milk produced by their 400 cows – even though they had just been through a third straight year of lower milk prices.
"We'll see the other side of this," Joe Kelsay said at the time. "I'm still long-term bullish for dairy. There's a lot of hunger for the products we can produce. We're at a bump in the road in the moment but will come out the other side better for it."
The Kelsays and some other producers in the area were granted a reprieve when Dean extended milk contracts into July. In early August, their milk was shipped to a different Dean plant in Ohio. While not "super-secure," it provided a milk market, Kelsay said.
With a fourth year of lower milk prices, however, the economic toll grew. The Ohio plant is located in Federal Milk Marketing Order (FMMO) 33, with a lower Class I utilization and, thus, a lower blend price, approximately $1.50 to $2 less than the Kelsays had received in FMMO 5. Hauling costs increased another 30 to 40 cents per hundredweight.
"It was the perfect storm of market uncertainty combined with the economics of less revenue for an extended period of time," Kelsay said. "Even if the market had remained, the economics had been difficult for three, and now four, years."
An inflection point in time
The timing of corn silage harvest became a business decision inflection point.
"With bridge loans required to keep things afloat, we got to a point where we had to decide if we wanted to commit to another year of sticking it out," he said. "I remain confident 2019 will be a pretty good year, but I've been wrong three years in a row.
We decided we had seen a lot of equity slip through our fingers and, if a better year didn't materialize, we weren't comfortable making that commitment and losing more of our equity.
"Prices will recover, margins will recover, but I wondered whether they will recover to the point where we can build back the equity that has been lost," Kelsay continued. "We may get to a point where we can manage a profitable business again, but it comes down to how many chips do you want to shove out on the table. In a multiple-generation farm, it's been our turn to steward these assets, and to watch them dwindle away is sad."
As an agricultural economics major at Purdue University, Kelsay had to take an analytical look at the numbers as if they were from someone else's farm.
"If I would look at 'your' business from a numbers standpoint, and it's been challenging for a number of years, and unless you're comfortable looking at your equity disappear, you probably need to quit," he said. "That's easy to say to someone else, but when you look at your own business, you're always looking for things to change, things to do a bit different or try to hang on for a bit longer, thinking maybe something will work out."
After making the initial decision to exit dairying, the Kelsays first notified their 10 employees – many long-term – giving them opportunities to find work elsewhere. "Not only is it our own family who relies on the dairy for our jobs and income, it's a team of folks," Kelsay said.
Developing an exit strategy
The Kelsays knew they also needed time to transition personally. They considered several factors in timing their exit from dairy farming.
"It's a complex thing for a business with the nature of dairy," Kelsay said. "We've been thinking of it in terms of staging. It gives us some time to unwind from a business that has been part of our family for generations."
With many other farmers in similar positions and exiting dairying, prices received for cows, heifers and equipment are low. The Kelsays' existing feed and supply inventories give them the flexibility to push the target date to the end of 2018, with the milking herd the first to go.
And while they've had inquiries regarding the sale of their herd, they hope potential milk price recovery by the end of the year might put some support back in replacement prices, boosting income when the cows are sold.
"Historically, we're at a low," Kelsay said. "The price risk of the value of animals going down over the next 120 days is less than staying the same or going up."
The timing for moving the heifers and equipment remains up in the air and will depend on sales opportunities and other factors.
"We've had some of the best hay we've ever made in storage," Kelsay said. "We won't be able to work all the way through that inventory by the end of the year. From a facilities utilization standpoint, we may have heifers for a bit longer."
Kelsay admitted final decisions will also be based on cash flow. One of the first decisions was to forgo harvesting their 250 acres of corn silage, deciding to harvest it as shell corn to generate cash late this fall.
"From a cash standpoint, it's been a tough go," said Kelsay, citing negative cash flows of $1,000 to $2,000 per day. "The bank has been great to work with, but we have to see how we work through that."
Other avenues open
With a career background in youth extension and a passion for education, Amy started a business providing tours and on-farm education opportunities about 12 years ago. Her business was highlighted in a 2011 Progressive Dairyman feature: "Indiana dairy farm mom has passion for school tours"
Located near Indianapolis, the on-farm experiences now attract 20,000 to 25,000 people per year.
"It gives us a great opportunity to engage our community, and we have an interest in sharing our story and addressing their concerns and answering their questions," Joe Kelsay said.
The business features activities such as corn mazes and train rides, but the primary focus has been on the dairy. The family's exit from dairying means part of that business may have to be "reinvented" for next year.
The Kelsays also plan to continue cropping their 2,200 acres. Current crop rotations were geared toward dairy rations, so those, too, will need to be revisited and evaluated, affecting labor, financing, management and even how the family partnership is structured.
While Russ is full time on the farm, Joe has also had off-farm jobs. He was the director of Indiana's ag department from 2009-2012. He currently works for Corteva Agriscience, the agriculture division of Dow DuPont, helping other farmers connect with markets.
An emotional decision
While the numbers may make their decision to exit clear, there are obvious emotions attached.
"That's been the most excruciating part," Kelsay said. "Dairy's been part of our family business from our grandparents on down. Your identity is connected to the dairy; you're defined by it. It's really hard to think about changing that identity.
"As a dairy farmer, you connect with the community in a different way. To walk away from this industry, its people, its products, is hard. We love every bit of it; taking care of the cows, the challenges even on a rough day are rewarding."
Optimism remains
Kelsay said he doesn't view the future of dairy as a doomsday scenario.
"There are dairy farm families around the country struggling with the same decisions," he said, noting the impact goes beyond the farm to the people who provide supplies and service to them. "I remain bullish, hopeful and confident this industry will find its new normal, and improvements will happen from a margin and profitability standpoint.
We have a wonderful product, we have a competitive advantage in this country to produce it, manufacturing a myriad of products the world demands, and demands at an increasing rate. There are tremendous opportunities to the upside for exports and innovation here in this country.
"It's just been a long run of poor prices, and I have hope for those who remain in it," Kelsay said. "My thoughts and prayers go out to the families who are struggling and making difficult decisions, whatever they might be. The grass is greener, and I look forward to celebrating with the people who make it through this one."
PHOTO 1: The Kelsays: (left) Joe and Amy Kelsay with their children Jack, Jenna and Josie; and Russ and Liz Kelsay with their sons Grant and Rhett.
PHOTO 2: Amy Kelsay started a business providing tours and on-farm education opportunities about 12 years ago. The special youth-oriented activities attract 20,000 to 25,000 people per year.
PHOTO 3: The family's exit from dairying means part of that business may have to be "reinvented" for next year. Photos courtesy of Kelsay Farms.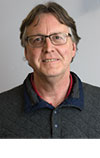 Dave Natzke

Editor
Progressive Dairyman