Catching cows sooner that didn't settle after breeding and who are eligible for a resynch protocol is one of the early benefits from new activity monitors and artificial intelligence (AI) monitoring at Rusk Rose Holsteins in Ladysmith, Wisconsin.
The 500-cow dairy has been using Connecterra's activity monitoring collars and AI assistant – named Ida – since the past summer.
"This is where Ida is really shining for us – catching cows in between preg checks to resynch," says Evan Hillan, a fourth-generation dairy producer.
Hillan, his parents and the dairy's herdsperson all have access to the activity monitoring data and the alerts it provides. Hillan says he felt like it took three weeks for the collars to collect enough data on his cows to form a solid baseline of information. The dairy has collars on all of its milking cows and breeding-age heifers. Hillan is responsible for the heifer program on the farm.
One of the early surprises of the system is that it was catching silent heats in heifers.
"For example, we had a heifer that came into heat but not show any signs of heat until 24 hours afterward. Then we installed the collars. The collar picked her up a day before her heat, so we bred off of the collar activity. She was then confirmed pregnant later based on the breeding based on collar activity. The cows and heifers that are coming in silent heat – we are now catching them," Hillan says.
Once a heifer is confirmed pregnant, her activity collar goes to another breeding heifer or to a milk cow in the herd. Bred heifers receive a collar again three weeks before calving when moved into the dairy's close-up pen. Hillan says the collar has calving alerts that are supposed to alert him within one to two hours of when calving is going to occur. That part of the system is still in beta development.
"I feel like the calving alerts are still in their infancy," Hillan says.
Hillan reports that everything has worked as advertised with the system, and that includes the health alerts. Breeding and health alerts are the dairy's top two benefits from the system, Hillan says.
Prior to installing the collars, Hillan, his parents or a herdsperson had been doing daily pen walks to visually check on the health of the cows. They were finding one in 100 cows with a visible health issue that way.
"It was a very labor-intensive way to find very few sick cows," Hillan says.
Now they rely on activity monitoring and AI interpretation of the results. When a cow is flagged for a check-up, they receive an alert. They have been responding to all alerts so far.
"When it picks up a cow with a rumination problem, we go and check on her. It may say it's a rumination alert, but when we go and check on her, she isn't getting up much to eat because she has a hoof problem. So we enter that issue as a hoof problem into the system. The system then takes that and learns from it and tweaks itself. It learns from us, and the alerts become more accurate every time we use it."
The dairy also captures daily milk weights on their farm. So they are manually cross-referencing that data to any Ida alerts. The farm says that Connecterra has indicated in the future they will integrate that data into the alert system so the farm doesn't have to check in two different places as they do now.
Hillan reports that about two-thirds of the alerts they receive require an immediate action. Nearly all of the alerts are an accurate health alert, although some of them may just indicate a non-urgent issue. Like a cow that needs a hoof trim the next time the hoof trimmer is on the farm. Hillan says maybe only 5% of the alerts are false alarms.
"I think the benefit of the system is that it guides our labor to be more productive," Hillan says. "We don't walk pens like we used to after every milking."
The farm "hit the ground running" with the new system and hasn't experienced any downtime from the cloud-based platform. Their initial onboard was done through Zoom due to pandemic restrictions.
"I think you can pick it up right away, but they still walk you through it," Hillan says.
He's only needed to call and ask two questions about something related to the system since the initial training, and he says the company got back to him in less than 24 hours. The support, he says, has been "phenomenal."
"We've been very happy with them. Sometimes they are actually coming to us asking about something they've noticed in the system. They ask us: 'Is this right? Is this OK?' Every couple weeks there may be some issue they spot that we haven't. They call us to confirm if we're having any issues from the things they see."
Despite being in a rural area with limited internet bandwidth (1.5 Mb download speeds), the farm hasn't encountered any data or performance lag.
"It's a very light system," Hillan explains. "If you can watch a YouTube video on your connection, you can work the system, Connecterra told me before we got started."
Hillan says he has more issues getting his cellphone to connect to his provider's cellular network than with Ida displaying the information stored in the cloud once he can connect and access it.
Rusk Rose Holsteins has yet to cherry-pick cows for breeding based on activity, although Hillan envisions the day they will do that.
"We breed on Friday, so we get a whole bunch of alerts coming through on Thursday night," Hillan says. "It's a double confirmation that the cows are in heat and ready to breed."
The farm uses a Presynch-Ovsynch synchronization protocol and has a 75-day waiting period. Because the system will find cows that don't get pregnant on schedule, they can resynch and get cows back on track to their next pregnancy faster. And that saves the farm money.
Hillan says the dairy is looking forward to using Ida Enterprise and Ask Ida soon. These features allow a dairy using the system to track pen-level trends and have Ida monitor known changes on the dairy – like when the farm switches from one silage pile to another – and observe any herd-level changes.
"It has that ability to do data analytics to get some real-time feedback about changes you make and whether they help or hurt you," Hillan says.
During this winter season, when they aren't cropping and have more time, they are also interested in onboarding their veterinarian with the system to allow them to use it to assist with herd decisions. Their nutritionist has already started using the program to help monitor the herd.
"Every once in a while, we'll go walk pens just to confirm what Ida's seeing – to see if there's anything that it has missed. And it hasn't really missed anything."
Note: Progressive Dairy's peer technology series gives readers a firsthand look at another producer's experience adopting a new technology. In exchange for their participation in this article series, Rusk Rose Holsteins has received in-kind compensation in the form of a discount from Connecterra. Future articles in this series will revisit this dairy and their experience onboarding with this technology and the benefits they are finding through using it.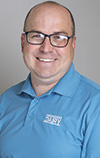 Walt Cooley

Managing Editor
Progressive Dairy