While U.S. per-capita consumption of dairy products hit a 60-year high in 2019, maintaining and building on that growth will depend on the industry's ability to implement and communicate efforts geared toward "sustainability," according to Tom Gallagher, chief executive officer of Dairy Management Inc. (DMI).
To address on-farm implementation of sustainable practices, the Innovation Center for U.S. Dairy unveiled the industry's Net Zero Initiative in October. The industry-wide effort is designed to help U.S. dairy farms of all sizes and geographies implement new technologies and adopt economically viable practices. Thanks in part to a $10 million, multiyear commitment from Nestlé, 2021 will be a busy year of identifying key pilot and research projects with a focus on scaling up adoption of practices to reduce greenhouse gas emissions and improve water usage and quality.
While helping fund research to help dairy producers reach a "carbon neutral" goal by 2050, DMI's task is also to communicate what sustainability is and looks like on the farm. Sustainable dairy farming and information on how dairy foods are produced are increasingly important purchasing factors for consumers. Sustainability is also the focus of increased regulation.
"If we're proactive and continue to do the great work that farmers have done over the years to be sustainable, and do it in a profitable way, then we can win with the consumers and regulatory groups," Gallagher said.
Targeting consumers with dairy's sustainability message creates challenges. For the most part, gone are the days of broad-brush campaigns such as television advertisements that cover the waterfront. Specific consumer groups require more precise communication methods and messaging.
Who is Gen Z?
The newest group of consumers are called "Gen Z," a generation of people born between 1997 and 2012. Current estimates put the U.S. population in that age group at nearly 56 million. They are more racially and ethnically diverse than any previous generation and on track to be the most educated.
It's estimated Gen Z's will spend more than $140 billion in the U.S. annually. However, with their technology savvy, they wield significant power over family purchases and may influence $600 billion in annual spending on everything from big-ticket items to food.
Prior to the COVID-19 pandemic, Gen Z's were in line to inherit a strong economy with record-low unemployment. Now, however, they face a less certain future; as new entrants in the working world, they were more susceptible to job loss due to the outbreak.
However, despite their own economic challenges, a Deloitte survey revealed Gen Z's remain focused on larger societal issues, putting people ahead of profits and prioritizing environmental sustainability. If anything, the pandemic has reinforced their desire to help drive positive change in their communities and around the world, and they expect businesses and government to mirror the same commitment.
They aren't hoping for a better world to emerge after the pandemic eventually ends; they want to lead the change. They're more likely to reward businesses whose practices align with their values – and won't hesitate to penalize those that aren't.
"A lot of folks believe sustainability is a 'made-up' issue, made up by retailers looking for a difference-maker. I can guarantee you with the Gen Z audience that is not the case," Gallagher said. "Any study you look at, any purchase pattern you look at, what these young people will tell you is that they will punish brands that don't have a sustainability story."
View of regulations, communication methods differ
In addition to economic power and values-based purchasing decisions, the Pew Research Center revealed Gen Z's are more likely than older generations to look to government to solve problems. That belies Gallagher's concerns that the dairy industry's failure to voluntarily embrace a "sustainability" path could result in additional regulations.
Gen Z's utilize far different communication technology and gain information through different means than their older counterparts. Members of the Gen Z generation have little or no memory of the world that existed before smartphones. Results of a WeRGenZ survey showed Gen Z's spend six to 11 hours per day on portable electronic devices. To reach them, you have to be quick: One estimate put the average Gen Z's attention span at just eight seconds.
Answers are a click away: More Gen Z's consider the internet a greater authority on advice and information than their parents or teachers, and 40% said a working WiFi is more important than a working bathroom. And reaching Gen Z's requires new methods and platforms. A 2018 Pew Research Center report found 85% use YouTube, while Facebook is becoming far less popular.
There's one other aspect of Gen Z's that differentiates them from older groups: They are a community of "gamers," drawn to online video games for the social component and as a source of information on topics important to them, including sustainability. Nearly 90% of Gen Z classify themselves as gamers, versus 59% of the general population.
DMI became more aware of Gen Z's as gamers when two groups of students, serving as summer interns, were assigned to identify ways to reach that audience. They came up with similar ideas: Communicate the message through the games they play.
What is Minecraft?
When it comes to games Gen Z's are playing, the most popular, best-selling video game of all time is Minecraft. The purpose of the game is build, explore and survive (sounds like dairy farming). Among factors contributing to Minecraft's popularity is its flexibility. And the audience is often just as engaged watching videos of others playing Minecraft as they are with playing the game itself. The number of people playing games online is huge, but the number of people watching online games and livestreams is even bigger. Gen Z viewers are likely to spend more time watching these gaming videos than other online videos or TV advertising.
With so many people playing – and watching – online gaming, it has become a growing part of digital marketing strategies. That's created a role for gaming "influencers," those who can inform and entertain others regarding game content and reviews and facilitate competition.
DMI tapped into several key influencers and then paired them with dairy farmers who provided descriptions and virtual tours of their farms, highlighting sustainable practices.
Cows and farms have been part of Minecraft games for years. When approached, the influencers were excited with the unique opportunity to work with dairy farmers, according to Joanna Hunter, executive vice president of communications for DMI.
Who are the influencers?
The influencers selected by DMI have big online names and personalities – and huge audiences. Combined, they have a reach of over 120 million followers.
Jimmy Donaldson (Mr. Beast), based in Kansas, is one of the biggest creators on YouTube, reaching more than 71.2 million followers. He was paired up with Amanda Freund and her family, who operate a 300-cow dairy near East Canaan in northwest Connecticut. They also run Freund's Farm Market & Bakery and market CowPots, biodegradable pots using cows' composted manure.
Preston Arsement and Brianna Arsement-Barnhart are married and based in Dallas, Texas. Brianna (BriPlayz) has a reach of 6.9 million. Not only is she a female YouTube star, she also knows firsthand about the dairy experience – her grandfather was a dairy farmer. Brianna was paired with dairy farmer Lindsey Rucks, part of the Rucks' family's 1,200-cow Milking R Dairy, near Okeechobee, Florida.
Preston (PrestonPlayz), nominated for a Kids' Choice Award for Favorite Gamer in 2020, has a reach of 35.6 million. He was paired with dairy farmer Aric DeJager, who manages the 2,000-cow Icon Holsteins, located near Kersey, Colorado.
A fourth influencer is Matt Smith. He doesn't do a lot with Minecraft; instead, he'll use other games to help extend dairy's reach. A comedian known for his reaction videos, his YouTube channel has reached more than 1.8 billion views as of May 2020 and he has 11.8 million subscribers. He will continue to promote the partnership with teasers over the coming weeks, and then his long-form video will launch in early 2021.
While they weren't locked into specific criteria, the influencers were asked to understand and incorporate sustainable stories on their Minecraft farms and share the messaging with their Gen Z followers.
"They were encouraged to challenge each other and their followers to build the 'best' dairy farm or incorporate farm challenges within their game, with the overall goal of engaging followers in the dairy sustainability story, conveying the message about how dairy farmers are working hard to bring a nutritious, sustainable product to that audience," Hunter said. "Through interaction by the influencers and followers, the platform provides two-way engagement. It's not just pushing out our messages, it really is engaging in that sustainability story in a unique way.
"We wanted to focus on the sustainability story and all of the unique ways that dairy farmers bring it to life," she said. "We wanted to show our dairy farmers are innovative – they use technology; they're taking care of their animals."
Of the participating farmers, two have on-farm processing businesses, producing ice cream and artisanal cheese. That will open the door to explaining how dairy products are sustainably made.
Producers and influencers interact
As a robotic dairy utilizing identification collars to monitor cow activity, rumination, health and productivity, DeJager's Icon Holsteins provides a unique environment to share the sustainability story. And while he has played video games, DeJager turned to his nieces and nephews to learn more about a new generation of gamers and Minecraft.
"I volunteered to do it because I felt like if I can help out, I can make a difference," DeJager said. "(The partnership) is a breath of fresh air, and it's an exciting idea that's ahead of the curve."
When sharing his story, he found Arsement to be enthusiastic and inquisitive.
"(PrestonPlayz) has this huge personality, and what you see is what you get," DeJager said. "He's a great guy. He had a lot of good questions. We do a lot of cool things on dairies that are mundane to us but are exciting to other people, and it was fun to explain that to him. People get a thrill learning about the miracles that cows perform every day. It shows if we tell our story, people want to hear it. When I watched (the video), it was amazing. I said 'wow' – all of the points that we want to get across he did perfectly, and this is from a guy who didn't know anything about us before we talked. I was extremely impressed with how he put it together. I could tell he put the work in."
Rucks, who worked with BriPlayz, shared a similar experience.
"I truly believe this (partnership) is brilliant because we're not just putting a bunch of information in front of this generation," Rucks said. "They're actually going to be hands-on and engaging with dairy through these games. We're able to work with these gamers and intertwine the two worlds with an audience that likely has never stepped foot on a farm or even seen a cow. Brianna was an absolute sweetheart. She was thoroughly interested and engaged the entire time. She loved it when we named a calf after her."
Measuring success, then building on it
Initially, success of the campaign is being measured in terms of engagement between the influencer and followers, Gallagher said. The influencers posted Minecraft content through November. As of early December, the number of "impressions" has been – well, impressive: The videos had already been viewed more than 12 million times.
From there, success will be measured in growth in consumer trust and eventually sales.
"It's not just sustainability for sustainability's sake," he said. "Sustainability has to be profitable."
What's ahead?
Initial DMI funding for the project was about $2 million, with the potential of building on that budget in 2021.
"If this test pans out, and we believe it will, we want to do something on a much larger scale in the spring," Gallagher said. "We want to actually work with the gamers and those who play the games, for them to create innovative products, specific for gamers."
Additional support could come from investments in DMI partnerships from private companies, including pizza companies trying to reach the gamer audience. Gallagher said private capital could be 10 to 20 times the DMI investment. Cross promotions with the Fuel Up to Play 60 and Undeniably Dairy programs are also planned.
With two-way communications, Gallagher anticipates some blowback from anti-animal agriculture activists.
"We just have to accept that and be prepared for it," Gallagher said. "When the majority of people hear the dairy farmer story, they are very supportive. We just have to do a better job of being proactive, tell our story and worry less about the people attacking us because the people attacking us will be drowned out by what is really the mass of consumers who hear our story."
Changing advertising and promotion channels
Gallagher said he occasionally gets questions from farmers asking why they don't see more dairy advertising on television.
"We're not on television because a lot of our audience doesn't even watch a TV anymore," he said. "Consumers today want a two-way conversation. Gaming gives us that enormous opportunity.
"The days where we have three TV channels and we can run an ad that's a one-way push are far gone," he continued. "We need to be where the people are, and for the Gen Z audience it is gaming."
When a gamer, someone like Mr. Beast with 70 million followers, creates a replica of a farm, they can engage in two-way discussions about the "whys" of dairy farming, he explained.
"Nobody has a better sustainability story or does more in the community than dairy farmers and the dairy industry," Gallagher said. "When you think about our economic impact in the community, when you think about things farmers have done historically in schools, we have a great story to tell. We are right in the sweet spot of the Gen Z's, and they are making purchasing decisions based on that track record."
PHOTO 1: Dairy farmer Amanda Freund conducted a virtual dairy tour near East Canaan, Connecticut, with gaming influencer "Mr. Beast," who has more than 70 million YouTube followers.
PHOTO 2: The virtual tour by Florida dairy farmer Lindsey Rucks included time in the calf barn. She teamed up with gaming influencer 'BriPlayz' and named a calf after her.
PHOTO 3: Dairy Management Inc. CEO Tom Gallagher (left) visited Icon Holsteins, located near Kersey, Colorado, to announce a new dairy promotion partnership with influential gamers. Dairy farmer Aric DeJager (right) teamed up with gaming influencer PrestonPlayz to share his sustainability story for the campaign.
PHOTO 4: DeJager's 2,000-cow robotic, high-technology dairy provided a unique look at sustainability and served as a blueprint for gamers creating their own virtual dairy farms through the online game Minecraft. Photos courtesy of Dairy Management Inc.
ILLUSTRATIONS: Illustrations by Sarah Johnston.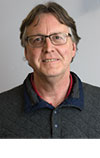 Dave Natzke

Editor
Progressive Dairy