The statistics are heartbreaking. Only 30% of family businesses survive the transition from first- to second-generation ownership. Only 12% make it to the third generation, and only 4% make it to the fourth. So how does a family business ensure its legacy is carried into future generations?
Phil Clemens shared his philosophy in transitioning from being a "family business" to being a "business family" during the 2021 virtual Pennsylvania Dairy Summit, in February. Clemens is the former CEO and family advocate of the Clemens Family Corporation – the parent company of Hatfield Meats, a vertically integrated pork processing facility in Pennsylvania.
Founded by John Clemens in the 1800s, the Clemens Corporation also has several other businesses under its umbrella. The Clemens family has grown to 775 total family members, of which 371 have ownership in the corporation and 28 work within the business.
The circles of 'family'
In his presentation, Clemens stressed the importance of having a governance plan for each of the three circles that make up any business family – the family, the owners and the business – and having structures in place to ensure trust is built between the three circles.
"Governance is basically how things get done," he said. "That may seem simple, but that is what it is all about. Often the three circles start out as one, but as a business starts to grow and new generations come in, the circles begin to pull apart. A lot of families do not put the work into protecting each of those circles as family businesses become more complex. What ultimately happens is they fail because there were not written rules around how each would function. When it fails, things can get really ugly."
Clemens referenced author Andy Stanley several times throughout his presentation and quoted Stanley's statement that "Direction, not intention, determines final destination." He challenged participants to consider what path their family business is on and what direction their governance is going.
"You cannot take things for granted," he said. "Sometimes as family members, we think we are entitled to certain things because we are part of the family. In other situations, the family may assume someone will work in the business just because they are family. Both of those situations can lead to disaster."
Building trust within the circles
Clemens shared how the Clemens Family Corporation has separate governance structures – with separate missions, visions and values – for each of the three circles involved in their business family.
Within the family circle, there is a family council that includes volunteers from all the family branches. The council exists for the sole purpose of intentionally focusing of family harmony. They have a family newsletter, plan an annual reunion and continually share family happenings.
The values within the family circle are defined as:
Service – contributing to the community and within the family


Integrity – embracing the family legacy and passing it down through future generations


Generosity – giving of our time, talents and treasures
Those values may relate to the values defined within the ownership and business circles, but they are different and they support the family mission.
"It is important to understand your rights as a family member," Clemens said. "You need to understand what they are and what they are not. For example, you may have the right to a potential inheritance, but the key word is potential. You also may have a chance to have a job or career in the family business, but you are not entitled to a job nor should you be forced to work in the family business."
Setting up expectations
Within the ownership circle, Clemens referenced the Clemens Family Owners' board. "The board's responsibility is to manage all shareholder issues, interview and recommend candidates for the board of directors, set owners' expectations, and speak with one voice for all shareholders," Phil explained.
This board's vision is to operate in a way that honors their past and shapes their future as demonstrated through legacy, participation and sustainability – the three values that guide the ownership circle. "Legacy is about embracing the company's mission and core values; participation is about being informed, educated and active; and sustainability is about being good stewards of the business," Phil explained.
Owners, he added, only have two rights: to expect a return on their investment and to select representation to handle operations of the business. "Owners do not have the right to have a job. "They need to be qualified," he said.
Within the governance plan for the owners, Clemens said their expectations outlined on what sustainability means. "That includes what is most important to them in terms of financials, shareholder satisfaction, risk – or percent of borrowed capital – and stewardship, or how the company is serving others," he said.
Last year, when COVID hit, the company was turned upside down when markets for their pork shut down. They ended up donating a lot of their product to charitable food systems. "We recognized the need to preserve cash for the business, so we reduced dividends to shareholders and put any needs of the shareholders on hold until the business was through the crisis," he said.
Putting in the effort
Finally, governance within the business circle must focus on overseeing the business. In a smaller business, Clemens suggested that may be an advisory team, but in larger businesses, it may be a board of directors. "The main job of this board is to oversee the business and the leadership of that business," he said.
"Often times in small businesses, we mesh all these circles together, and that causes conflict because sometimes you don't know whether you are talking as a parent or as a boss," he said. "If you do not have someone from the outside helping you with these very difficult decisions, it could end up a mess. Sometimes the best people to bring into an advisory role are those from other businesses who can come in and give you outside advice on whether you are carrying out the business's mission."
Clemens stressed the importance of having a written mission. "Every business has a mission and values; you just haven't written them down," he said. "You need to write them down. You also need to think about who you want to run your business or be on your board of directors." For Clemens, it is people with "senior management experience, a strong financial background, unquestionable ethics and integrity, no conflicts of interest, and someone who embraces our vision, value and culture."
Having governance in place to clearly define the roles of the circles within your business family is essential to preserving the legacy for future generations. "It is hard, hard work, but when you do it right, it works," Clemens said. "You need to look at it from a stewardship standpoint. If you want a legacy business that rewards the family financially, it will take a lot of effort. But, as a result, you will have a strong family, strong ownership, and a strong business, not just one or the other."
PHOTO: Getty images.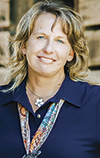 Jayne Sebright

Executive Director
Pennsylvania's Center for Dairy Excellence