As the dairy industry works to reduce its carbon footprint, one of the recommended actions is the use of anaerobic digesters to capture methane and convert it to renewable energy.
Various initiatives around the country continue to push the growth of biogas projects.
Progressive Dairy interviewed a few of the people working with biogas from agriculture to see how they collaborate with dairy operations to capture and utilize methane generated from cow manure. Participating in the roundtable discussion are: John Hanselman, co-founder, chairman and CEO, Vanguard Renewables; Alan Johnson, vice president project development, quasar Energy Group LLC; Bob Powell, CEO, Brightmark; and Doug VanOrnum, vice president, strategy and technology, DVO Inc.
What does a typical dairy digester project look like for your company?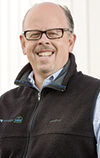 HANSELMAN: Vanguard Renewables develops, owns and professionally operates two types of anaerobic digesters: co-digesters combining farm manure and food and beverage waste and producing renewable energy, and manure-only to renewable energy anaerobic digesters. We work closely with our farm partners to design an anaerobic digester project that will fit well into the farm environment.
Farms receive financial compensation for hosting a digester and other benefits including highly potent digestate fertilizer that improves soil health, boosts crop yields and replaces commercial fertilizer; animal bedding that improves herd health; and heat for the farm. We are committed to working alongside farms on regenerative agriculture practice and watershed protection.
We have long-standing relationships with Dairy Farmers of America and other farm associations, and our Farm Powered anaerobic digester program is available across the U.S. We currently own and operate five anaerobic digesters in Massachusetts, are nearing completion of an anaerobic digester in Vermont and have another project in permitting in New York state. The company is expanding nationwide with multiple projects in permitting or beginning construction across the country.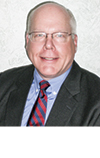 JOHNSON: quasar designs, permits, constructs and commissions continuous mix, aboveground digesters. Normally, a project developer and investor work with us from an early point in the project to determine financial feasibility, then through design and construction until the project is ready to turn over to the owner.
There can be many types of variation around the "normal" (i.e., we can operate the plant for the owner on a start-up or long-term basis; we can help the developer identify equity partners or debt, etc.).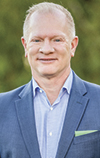 POWELL: Brightmark enters into partnership agreements with our dairy farmers where both of us are incentivized to prevent as much methane as economically possible from going into the atmosphere and into a pipeline instead. As a company, we are technology agnostic and will evaluate and select from all types of commercial proven anaerobic digesters and gas upgrade systems.
As each farm is so different, we pride ourselves on selecting the best technology fit for each farmer's existing infrastructure and their unique needs.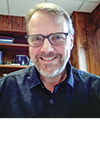 VANORNUM: DVO Inc. uses a proprietary mixed, two-stage plug flow – we sometimes refer to it as a 'two-stage linear vortex' to avoid associations with older and less efficient designs – with sizing based on input volumes and organic characteristics.
We provide systems to dairies directly, through project developers and in partnerships with either the dairy, developer or both.
Describe what makes a dairy operation well-suited for an anaerobic digester.
HANSELMAN: This depends on our anaerobic digester platform. We often work with generational farms working to sustain the farm for the future. For our co-digestion program, the farms typically range in size from 350 to 1,500 cows. Farms ideal for the manure-only program are typically larger operations and in close proximity to other farms to form a pod.
JOHNSON: Today, with the Federal Renewable Fuel Standard and the California LCFS program, biogas made from dairy manure and converted to RNG (renewable natural gas) has a revenue potential that drives the economics of these projects. There are many considerations that impact the final value of the RNG (i.e., carbon intensity score, offtake agreements, RIN values, etc.) as well as the cost of the project (i.e., distance required to interconnect to an interstate pipeline). Generally, today, dairy digesters are becoming very popular.
POWELL: It is important that the dairy is already collecting all of their manure and storing it in lagoons. We have also found that a size of 3,000 cows or more seem to achieve the desired economies of scale. Many other factors come into play, such as having neighboring farms, access to a natural gas injection location and even where they are in the country.
VANORNUM: The percent of available manure for collection, bedding type and current manure storage practices.
What are the benefits for the dairy farm?
HANSELMAN: The farm receives a diversified income stream, including an annual hosting lease payment; highly potent digestate fertilizer to replace commercial fertilizers, support soil health, increase crop yields and protect watersheds; animal bedding; lower on-farm greenhouse gas emissions; and potential heat for the farm. Our team professionally manages the anaerobic digester facility including securing renewable energy offtake agreements.
JOHNSON: Generally, the project developer and investor will share a portion of the revenue to the farmer, and if the farmer invests in the project, their opportunity for income from the performance of the digester increases. Outside of these benefits, there is a large odor reduction benefit by sequestering the biogas within the digester so it is not emitted into the atmosphere as a greenhouse gas emission. Most important is the benefits to their crops by using a digested manure as fertilizer. Beyond NPK values, micronutrients and enzymes along with residual fiber in the digested manure improve crop yields, drought resistance and support improving carbon in the soil.
POWELL: In addition to monetary payments made, farmers benefit from having an optimal centralized manure management system, which can be used to improve cow bedding, provide a steady stream of crop fertilizer, kill pathogens and aid in their nutrient management plans. It's a win-win-win for the farm from a financial, environmental and overall operational perspective.
VANORNUM: Potential income, manure/nutrient management, smell, clean bedding and irrigation of liquid effluent. Further treatment of digested slurry (to varying levels as desired) is also available, such as proprietary nutrient recovery systems.
How is the dairy's owner and team involved in the project?
HANSELMAN: We take responsibility for the project from planning and construction through professional operation. We work alongside the dairy owner to ensure project siting and farm operational needs are met. Farmers are able to do what they do best – farm. They do not have to be involved in construction management or the daily operation of the project except to provide the manure needed to feed the anaerobic digester.
JOHNSON: First and foremost, the project developer and investor are looking for a solid manure supply and digestate management agreement; beyond that, it is important to work out relationships around traffic, access, growth, etc. In some cases, the dairy owner may be interested in managing and operating the digester for the owner of the project.
POWELL: All of our projects are partnerships through and through. We want to bring our RNG expertise to the table and combine it with the farmer's own daily operation of their farm. On most of our projects, the dairy farmer delivers their manure to us on-site instead of a storage lagoon, and we return the post-digested effluent back to them for use on their crops. We run the digester, gas upgrade system and the sale of the gas along with its environmental attributes.
VANORNUM: It's up to the dairy's owners/partners how they desire to proceed. There are a variety of ways these projects can take shape. Sometimes the dairy desires to build, own and operate, and on the other end of the spectrum a dairy may desire the benefits of having a digester but would prefer that someone else provides it.
What is the biggest misconception about anaerobic digesters on dairies?
HANSELMAN: That the farmer has to divert his or her attention from farm operations to manage the anaerobic digester construction and operation. With our company, the farmer receives a diversified income stream and valuable byproducts, and the anaerobic digester is constructed and professionally managed and operated by our team of experienced professionals.
JOHNSON: The biggest misconceptions are twofold. First, that the digester company can pay for the manure. There are often payments, but they are only modest. Second, some dairy farmers believe the digester can, by itself, reduce the phosphorus or nitrogen in the manure that would be used after digestion as fertilizer.
POWELL: The two biggest misconceptions are that anaerobic digestion is expensive and hard to run. We are constantly striving to find and bring forward economically advantageous digester options and, as of late, have been succeeding. We also pull from a wealth of knowledge of what works and what doesn't by building a portfolio of so many different types of digester systems across the country.
VANORNUM: That 'digesters cannot be used with sand-bedded and/or flush-collection dairies' (we serve all types) – and perhaps reliability concerns. Today's modern digester is extremely robust and reliable.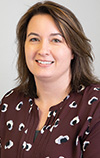 Karen Lee

Editor
Progressive Dairy