Edaleen Dairy of Lynden, Washington, has taken nutrient management to the next level. First an anaerobic digester was installed, and then the farm installed a dissolved air flotation (DAF) unit. Now, instead of being a waste to manage, their cow manure will have more specific applications on their crop ground and will eventually be their next income stream.
Settled west of the Cascade Mountains of western Washington, Edaleen Dairy consists of 1,600 cows and processes its own milk and retail dairy products in five locations in the state. They farm 1,200 acres, and in 2012 they began to manage their manure more specifically when they installed an anaerobic digester.
Before they installed the digester, they used all shavings for their bedding. Mitch Moorlag, one of the owners of the dairy, says when the housing construction slowed down in the area, shavings were difficult to find and the price skyrocketed. "With the scarcity of shavings and the government grants at the time, it made sense for us to put the anaerobic digester in. And that was the first step in terms of the new method for us in nutrient management." Moorlag continues, "At that point, we were able to get a 99.9 percent kill in all of the pathogens in the waste but retained the nitrogen and phosphorus and other minor nutrients in the manure. And in August 2017, we put in the DAF system."
According to Regenis, the anaerobic digester construction company that installed the digester and the DAF system, this fine solid separation system removes solids in manure wastewater through a system that injects the tank with air bubbles and organic polymer, causing the solids to float to the surface where they can be skimmed off, dewatered and stored. Meanwhile, the remaining wastewater can more efficiently be applied to crops, allowing dairies and other crop producers to better manage their nutrient levels as they irrigate their fields.
There are two products generated from the DAF system. Moorlag explains, "The solid product that comes from it can zap out about 30 percent of the nitrogen and 80 percent of the phosphorous to make that a pretty nutrient-heavy product. And then the liquid remaining will go into our lagoons." Moorlag says this more specific nutrient management will allow them to be more efficient and flexible with their dairy nutrient management plan and take the guesswork out of the nutrient requirements of their specific fields.
According to Regenis' director of research, Dr. Craig Frear, after the solids are dewatered, you have natural fertilizer containing two of the most important nutrients for healthy crops along with several micronutrients. Not only is this organic fertilizer less expensive for dairies to transport to their fields, thereby saving fuel, but it also saves them the costs of importing new sources of chemical-based phosphorous fertilizers that are unsustainable.
"The real hope from a financial standpoint is, one, that it will save us money on commercial fertilizer and pinpoint where the fertilizer needs are and, two, creating a revenue stream by selling those solids to other ag producers, whether it be a wheat grower or a raspberry producer," Moorlag explains.
He continues, "We have given fertilizer samples to different ag producers and to top soil places that need a soil amendment, and we have found a lot of people are intrigued by it, but they don't want to commit to it until they have gone through a growing cycle themselves with the product in place."
Moorlag says another obstacle to overcome is the stigma of the product originating from cow manure. "We have to help people get beyond the fact that its origin is cow manure and show them that the pathogens have been killed in the anaerobic digester stage and help them realize it's a good, clean product that is nutrient rich."
The fertilizer is stored in a barn to keep it from getting wet, and when spring comes, they will begin to apply it before they plant.
Even though they haven't operated through an entire growing season, Moorlag is looking forward to the flexibility the system offers. He explains, "I believe our biggest advantage will be in the flexibility in where those nutrients are delivered. Whether on our own fields or another ag producer's fields, it's really going to help our crops that need the nutrients instead of just putting it on the fields that don't necessarily need it, but we do it anyway because we have to get rid of the manure. The flexibility of application is going to be huge."
Environmental concerns were also a reason for adding the DAF system. Moorlag says, "The environmental pressures are definitely increasing. On the eastern side of the state, there were some lawsuits revolving around drinking water and nitrate levels in aquifers, and that kind of trouble can migrate toward our area at any given point."
"Because we have our own brand name and we don't ship to a co-op, we are trying to be very proactive in our stewardship, and that is the main reason we want to be leaders in this area instead of waiting to see what will happen," Moorlag adds.
"We invested in the DAF because the future of the dairy industry is evolving, and the needle is moving towards nutrient management systems as a key element in creating a closed loop, sustainable farm where nothing goes to waste, and we steward the land with utmost care, so it can feed future generations," Moorlag comments.
"In the long run, this helps make dairies like ours more competitive, which is a win for consumers who want to support local agricultural producers and the jobs they create in smaller communities," Moorlag adds.
According to Regenis, the DAF unit was funded in part by a matching grant from Washington state's Clean Energy Fund in 2016 as part of an emphasis on creating a more vibrant, clean energy economy and a healthy environment throughout the state. It's the second fine solids phosphorous separating system in Washington state and is one of only a handful in North America.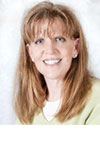 Melissa Hart

Freelance Writer
North Adams, Michigan
PHOTO 1: This fine solid separation system removes solids in manure wastewater through a system that injects the tank with air bubbles and organic polymer, causing the solids to float to the surface where they can be skimmed off, dewatered and stored.
PHOTO 2: Edaleen Dairy co-owner Mitch Moorlag says this DAF unit will increase flexibility in fertilizer application and allow another income stream for the dairy. Photos courtesy of Regenis.
Before commenting on our articles, please note our Terms for Commenting.