As stewards of the environment, many dairy producers are concerned about their impact on the land, water and air. Much has been learned and understood about land and water, but producers still feel ill-equipped to deal with air emissions.
Now, thanks to a new tool developed with the help of a USDA Natural Resources Conservation Service (NRCS) Conservation Innovation Grant, livestock producers, consultants and third-party advisers have an easy way of understanding emissions based on their individual situations.
"You can make your own decisions based on your operation," says Wendy Powers at Michigan State University.
Jon Slutsky, a dairy producer from Wellington, Colorado, adds, "This gives you a little more information about how you interact with the environment."
Powers and Slutsky were part of a working group from 13 states that built the National Air Quality Site Assessment Tool (NAQSAT).
"We recognize that producers are interested in trying to reduce emissions," Powers says. "We identified a real need for a decision aid."
An educational tool, NAQSAT aids in determining the areas in livestock operations where there are opportunities to make changes that result in reduced air emissions.
Powers adds, it looks at a whole host of emissions at the same time. Users can see how a single practice change will affect all types of emissions; thus, helping identify where tradeoffs occur.
NAQSAT is a free tool that can only be accessed online at http://naqsat.tamu.edu
To begin, the user selects which livestock species to work through. A multi-species farm would work one species at a time.
They are then asked a series of questions pertaining to various farm components – animals and housing, feed and water, manure collection, manure transfer and storage, land application, mortality management, on-farm roads and neighbor relations/public perception. Users can go through all components or just identify one area to focus on.
How each question is answered determines the next question asked. According to Powers, there are more than 1,400 questions in the database, but any user will see less than 50 questions.
"It takes about 30 to 40 minutes to complete the questions," she reports.
At the end, results are displayed for each farm component and for each emission component – ammonia, hydrogen sulfide, dust, volatile organic compounds (VOC), greenhouse gas (GHG) and odor.
There is no numeric score. Instead there are bars filled with green and white. The width of the white box identifies room for improvement to reduce emissions within each area.
For instance, it can show you the area on the farm where a methane reduction is most warranted. It can also help you see where a tradeoff may exist. "You might think you have problem with odor, but there are things you can do to reduce hydrogen sulfide," Powers says.
While working with the program for three years, Slutsky identified areas to improve on his 1,500-cow dairy. Located 65 miles north of Denver on the front range of the Rocky Mountains, the farm houses milk cows in freestalls and heifers and dry cows on dry lots. A custom grower raises the farm's young heifers.
The barns are bedded with sand and flushed with recycled water from the lagoon. Static separation and settling basins are used to clean the water before heading back to the lagoon.
Based on his dairy's results, Slutsky has made a point to not have large amounts of solids accumulate on the farm, and he also stopped using the flush system for a while until he could improve the quality of the flush water. However, he noted he could not improve all aspects of emissions because he was limited by what his facility would allow.
This dairy producer likes that the program allows him to run "what-if" scenarios. For instance, you could see how using a bedded pack instead of a freestall might impact all of the farm's emissions. Or what if he used recycled water to suppress the dust; would the emissions from that sprinkler be worse than the dust itself?
The program can also aid in future decision-making. Producers looking to expand or make changes can now do that with air emissions in mind.
Slutsky says that based on this program he would consider another open lot versus a freestall to house additional cattle. However, he does add that it would be just one factor to consider in his decision about housing.
"It doesn't take very long to fill out exactly how the farm is and then go back and change some decisions," he says.
If the results show improvement is needed on a certain emission, the user can click on that farm component and ask "What if I do 'X' to make it better?" Results will then show if that change drives up another emission on the farm or lessens the impact as a whole.
Powers admits the tool does fall short in that it doesn't address precise ways of curbing emissions or the economics of doing so.
It is also not meant to be a database and therefore does not save any information on the farm itself. Users have the ability to save their progress as they move through the tool and can also save a link at the end. That link can then be accessed and updated for 30 days.
The purpose of the program is to provide information, and that is something Slutsky says the industry needs.
"It is a good educational tool. We all need to know all we can about our operation and how it impacts other people and the environment," he says. "For me, it is about being a better operator." PD
For more information, a webcast of NAQSAT used for beef and dairy is available from the Livestock and Poultry Environmental Learning Center at www.extension.org/pages/29400/naqsat-for-beef-and-dairy
Screen captures from naqsat.tamu.edu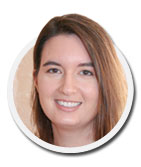 Karen Lee

Progressive Dairyman Midwest Editor