Dairy producers hoping to tap into future revenue streams generated from on-farm environmental practices may want to begin establishing baselines for those assets now.
As part of its 2020 annual business meeting, the American Dairy Coalition hosted a webinar to explore environmental technologies and innovations designed to cut methane and other greenhouse gas emissions and capture and convert them into energy, sequester carbon, improve water quality and reduce phosphorus and nitrogen runoff. The webinar featured Jamie Vander Molen, vice president with Newtrient, and Dave Crass, chair of the agribusiness, food and beverage industry group with Michael Best, who discussed how those environmental practices are creating potential income for dairy farms.
Newtrient has resources
Vander Molen noted that Newtrient was formed several years ago with the goal to help dairy farmers reduce their environmental footprint in the most economically viable way. The company, developed through leading dairy cooperatives – Dairy Management Inc. (DMI) and the National Milk Producers Federation (NMPF) – is made up of dairy organizations representing almost all dairy farmers in the U.S.
Vander Molen, who is in charge of Newtrient's sustainability initiatives and outreach efforts, described how the company's members and stakeholders seek to advance technology and practices, ecosystem services markets, manure-based products and renewable energy markets.
"There are an array of solutions, some of which provide great sustainability options for us to reduce our footprint," Vander Molen said. "The question is how to make the economics work."
One of Newtrient's focus areas concerns the ecosystem services market, specifically water quality. In addition to water quality, however, this type of market could apply for carbon sequestration or any other environmental asset a farm generates.
Net Zero Initiative launched
Vander Molen described the "Net Zero Initiative," a collaboration of five dairy organizations launched in the spring of 2020 with a goal to knock down barriers and create incentives for farms to meet the growing sustainability demands of consumers. In addition to being a key component to driving food company sales, on-farm sustainability efforts are also good business for producers, she said.
"The goal is not mandatory but offers multiple, voluntary paths for dairy farms of all sizes to participate toward an industry-wide, long-term goal," she said. "We know that not one solution fits all farms, but it's really considering a range of technologies and practices that could work on different sized farms in different locations."
There are four primary areas of focus in the Net Zero Initiative (Figure 1):
1. Feed production practices like no-till, minimal tillage, cover cropping and more efficient nutrient use on the farm can avoid greenhouse gases and sequester carbon.
2. Cow care and efficiency might include utilization of feed additives, ration optimization, genetics and other animal-management technologies to reduce emissions.
3. On-farm energy efficiency and renewable-energy usage may include LED lighting, variable-speed vacuum pumps, high-efficiency refrigeration and fans; use of biogas; and using renewable energy sources from wind or solar.
4. Manure management, through the adoption of anaerobic digesters and newer manure treatment options, can reduce methane emissions and create and capture biogas, resulting not only in a saleable fuel but also the opportunity to earn low carbon fuel standard (LCFS) credits.
"If we're able to make impacts across all these four areas, we're able to have significant reductions and reach net zero," Vander Molen said.
All create direct environmental assets that not only reduce emissions but also can be sold into market potential revenue streams. So far, however, there's very limited dairy representation in these markets.
Emerging markets: Compliance and voluntary
Vander Molen described two distinct emerging markets:
Compliance markets, currently focused on water quality, which are generally more local and mandatory to achieve regulatory standards. Water quality programs exist in more than three dozen states. There are emerging revenue streams in this area, such as the newly established Vermont Pay-for-Phosphorous Program that created a $7 million pool to pay farmers to reduce phosphorus runoff.
Vander Molen admitted that while water-quality markets exist today, they're "really darn hard to get involved in."
2. Voluntary markets, primarily focused on carbon, created as branded food and other companies set environmental goals and get involved as a way to address customer sustainability demands.
"The takeaway is that these markets exist, they're increasing and dairy farmers have a supply of environmental assets," Vander Molen said. "There's demand for these credits from NGOs [non-governmental organizations] and food companies through corporate social-responsibility plans. The million-dollar question that exists is 'How much are they willing to pay for a ton of carbon or a pound of phosphorus avoided, or how much are they willing to pay for this credit?'"
Currently, voluntary markets have a low participation rate and can take years to strike a deal between buyers and sellers due to lack of interest, lack of trust on both sides, information accuracy and verification and program credibility.
Vander Molen said Newtrient is proposing a "clearinghouse approach" to address those concerns. As a third-party entity, the clearinghouse would manage and reduce transactional risks and facilitate trades between buyers and sellers having no prior business relationships (see side bar: Prepare for a clearinghouse).
Prepare for a clearinghouse
In Wisconsin, legislation approved in early 2020 allows for the buying and selling of water-quality pollution credits through a clearinghouse. The law requires collaboration between the state's Department of Administration, working with the Department of Natural Resources, to solicit a third party to operate as a single water-quality credit trading house. The state is currently in the process of identifying an entity that can administer the clearinghouse.
That's where Michael Best Strategies comes in, according to Dave Crass, chair of the firm's agribusiness, food and beverage industry group. Working with Newtrient, they've undertaken a two-year project to design a clearinghouse, soliciting input from a wide range of agricultural, environmental and business organizations, with the goal of creating a successful, sustainable program that reduces participant risk, identifies legal hurdles and establishes seed funding.
Crass anticipates the most optimistic outlook is that Wisconsin will put out a request for clearinghouse proposals (RFPs) in the first quarter of 2021. Actual transactions aren't likely until 2023.
There may, however, be a "look-back period," in which producers who establish baselines and begin to implement practices may be eligible for credits retroactively.
"I wouldn't take that to the bank yet, but we're going to be working toward it," Crass said. "We don't want people to delay implementing good practices until the clearinghouse is up and running. You want to reach back and grab some of that credit."
Be sure to document everything to address concerns about baselines and benchmarking, he added.
"If you're going to do a project, document, document, document," Crass said.
"The opportunity is real, and we don't think it's going away anytime soon," Crass said. "There will be an opportunity to layer in additional types of practices and add revenue to the farm."
"We believe this is really important work to ensure as we move toward a successful market," Vander Molen said. "As those markets become available, dairy has a huge opportunity to participate."
Emerging public, private forces
The pressure and incentives addressing climate change are growing. The Biden administration has identified climate change and renewable energy as priorities, followed by environmental justice.
Beyond government regulation, the private sector is demanding progress on climate change to meet customer demand, including volunteer programs such as the Net Zero Initiative.
Driven by those forces, manure management and greenhouse gas emission reduction are evolving into more income opportunities for dairy farmers, "creating revenue streams at the farm gate while doing good and doing better," Crass said.
In the past, anaerobic digesters installed on farms were used to capture and burn methane to generate electricity and return it to the grid. However, returns on that electricity have faded as power purchase agreements expired, and methane is frequently flared off at the farm.
Now, through programs such as the California LCFS, the goal is to avoid greenhouse gas emissions. Under that program, California companies must reduce their own greenhouse gas emissions or, if they fail to make those reductions, must purchase offset credits. That opens the door for farmers to participate.
"Dairy manure – as the biological source of methane avoidance – can provide incredible returns under this program," Crass said.
However, participation in this and similar programs may require changes in digester management, he warned. For example, digesters that incorporate off-farm substrates, such as fats, oils or food byproducts, are not allowed.
RNG projects
Identifying another emerging market, Crass described the current renewable natural gas (RNG) market as a "gold rush," as companies convert transportation fleets from diesel to RNG.
Under RNG projects, biogas is captured from on-farm digesters and piped to RNG processing equipment to be "scrubbed" and compressed into pipeline-quality fuel. From there, it's either trucked or piped to an injection point into an interstate gas pipeline.
In addition to the fuel pathway, programs in California and elsewhere also create a contract pathway, carrying the value of the RNG. So while the fuel might be used in Minnesota, it has value in California through creation of a credit purchased by a company there.
"The values are real," Crass said.
How real? Measured in dekatherms (one dekatherm is equal to 1,000 cubic feet of natural gas or 1 million British thermal units [Btus]), natural gas has a value of $2 to $3 per dekatherm. In contrast, RNG is currently trading at $80 or higher per dekatherm.
"There's confidence that these types of returns will continue into 2024," Crass said. "That's why there's a 'gold rush' of these opportunities being developed jointly with farmers across the country. Our expectation is these programs will be extended."
Another sign of the times is alignment of food and agriculture organizations. The Food and Agriculture Climate Alliance, created in February 2020, brought together such diverse organizations as the American Farm Bureau Federation, the Environmental Defense Fund, the National Council of Farmer Cooperatives and the National Farmers Union. The alliance recently released a report with 40 recommendations founded on science-based, voluntary, private-sector efforts to address greenhouse gas emissions.
"These people are working together with dairy producers to attempt to create sustainable, voluntary markets that do not have the involvement of government – really private sector markets that aren't subsidized. That's the goal," Crass explained.
Is nitrogen next?
An emerging on-farm challenge creating another potential market is nitrogen management, including steps to convert manure nitrogen into more useful forms and reduce potential leaching into groundwater, Crass said. In his home state of Wisconsin, the Department of Natural Resources is undergoing a process to develop targeted performance standards around synthetic and organic nutrient applications.
"There's no question that control of nitrogen is the next frontier and the next challenge for agriculture, balancing environmental protection with yield goals," Crass said. "Making nitrogen more readily available for better uptake is something to get ahead of ... before the bell tolls for you," Crass said.
Conclusion
Dairy farmers have a strong story to tell when it comes to the sustainability benefits they provide to society, Vander Molen said. In addition to telling that story, dairy farmers should seize the opportunity to create revenue streams for those contributions.
PHOTO: Getty images.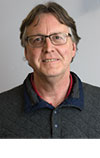 Dave Natzke

Editor
Progressive Dairy
What can you do today?
In preparation for potential markets that create revenue streams for environmental assets, Jamie Vander Molen, vice president with Newtrient, advises dairy farmers to take three steps:
1. Review nutrient management plans to identify which actions are already being taken to provide environmental benefits and to identify areas of opportunity.
"Are there areas on your farm that you could start to look to adopt practices that would feed into or result in an additional revenue stream through these markets?"
2. Access Newtrient's "Technology Catalog" to explore technologies and conservation practices which might fit your farm and/or management.
The free, online catalog describes technologies and practices and provides third-party evaluations of environmental solutions already utilized on farms today. Its Dairy Manure 101 webpage covers almost 25 manure technologies, describing how they work and evaluating each using a matrix outlining primary applications, estimated capital and operating costs, return on investment, potential government incentives, benefits and limitations. There are vendor case studies and producer reviews.
Every technology is evaluated based on nine criteria developed by Newtrient's Technology Advancement Team (TAT). The "9-Point Technology Score" indicates the status and assists in tracking the progress of the technology based on three criteria: 1) commercial viability, 2) economic and industry value and 3) transparency and interaction.
3. Keep informed on markets as they emerge and progress on establishment of the "clearinghouse" approach.