You don't earn a name like the "Udder Doctor" without knowing a thing or two about the inner workings of the mammary system. Dr. Andy Johnson, based in Seymour, Wisconsin, has 40 years of experience as a veterinarian and has served as a dairy consultant across the U.S. and in 26 countries.
Johnson now serves as a herd health and wellness veterinarian for Grande Cheese Company in Fond du Lac, Wisconsin. He provided his list of 5 things he can't do without when it comes to milk quality:
1. Clean, dry comfortable cows
This has the biggest impact on somatic cell count, and the risk of mastitis is significantly less with properly maintained cows, Johnson says.
Dry, comfortable cows are possible in any type of housing conditions. Be sure to pay attention to the cow position in the stalls as, if the cows are putting manure in the stall beds, the risk for mastitis increases.
2. Clean, dry and properly stimulated teats
Most overmilking occurs at the beginning of the milking process, Johnson says. A properly cleaned and stimulated teat will result in less bacteria, less risk for mastitis, and the cow will actually milk faster.
The more physical contact in the milking routine, the better, he says. Be sure to manually manipulate the teat while wiping and stripping. There should be no less than 90 seconds between the time prep starts and when the machine goes on the cow.
3. Properly maintained and functioning milking equipment
"How many people monitor their milking routine?" Johnson asks. "If we want to milk cows faster, do we have the right routine, the right vacuum setting, the right takeoff setting; does the crowd gate work right? Do we pay attention to cows per hour, turns per hour, pounds per hour?"
The single most important number to pay attention to is average pounds of milk harvested per minute, he says. Producers should aim to milk the cows as fast as possible, as gently as possible.
"My top dairy has milk flows over 9 pounds per minute average for the entire milking – 12-pound peaks, 22 pounds in the first two minutes," Johnson says. "This dairy averages over 100 pounds of milk per cow per day, and their average duration is 3.8 minutes. That's their average for every cow, every day, for every milking."
Work with your equipment dealer to test equipment and fine-tune it to meet your dairy's needs.
4. Good people skills
"Milk quality boils down to three factors: the man, the machine and the cow. You can have the best machine in the world, but if you have lousy people, you're in trouble," Johnson says.
Consistent protocols are vital, as are regular training and evaluations. Protocols should be available in both English and Spanish. Managers should also consider their employees' comfort in the parlor.
5. Properly updated records and management protocols
"The more information you have, the better chance you have positive results," Johnson says. "You can't manage what you don't know."
Culturing is vital to know what organism you may be dealing with and to determine better treatment decisions. Also, it's more important than ever for producers to minimize the risk of antibiotic residues. Keep accurate records of treatments to ensure compliance.
Quality milk is a necessity to staying competitive in the dairy business, and it's achievable on all dairies.
"The quality of milk is determined on every dairy," Johnson says. "Your cell count on your dairy is exactly what you decide it should be. It reflects the management decisions, housing, milking routine and equipment.
Truthfully, it reflects the attitude of the dairy. Producers who want good-quality milk have a great attitude. Size doesn't matter; attitude does."
PHOTO: Dr. Andy Johnson has 40 years of experience in helping producers manage and improve milk quality. Photo by Peggy Coffeen.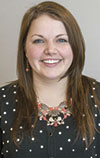 Emily Caldwell

Editor
Progressive Dairyman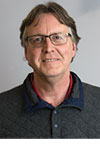 Dave Natzke

Editor
Progressive Dairyman