Right after college, the Beer brothers, Jeff and Regg, did not come back home to take over the family dairy in Milford, Indiana. However, as their father continued to expand the herd and operation, each brother saw a need for their specific skills and a full-time position for them on the Beer Dairy.
"Truthfully, the farm did not expand for us," Jeff says. "The farm expanded, and then it ended up giving us the opportunity to be here."
Fred and Pat Beer, parents of the two brothers, were motivated to enlarge their dairy in the early '90s. At that time, Fred laid out a three-step expansion plan of how he envisioned the farm to grow. The first step of the plan was to build a 200-stall barn and add a lagoon.
"When we started the whole expansion in '91, I think he made some very good decisions as far as thinking ahead and getting consultant advice," Jeff says. "I remember actually walking out in the middle of the pasture and measuring out where the freestall barn would be and saying, 'Wow, what are we doing building the barn way out here?'
But in the end it made total sense, and I'm glad we had help planning where the freestall barn would go."
After the freestall barn and lagoon were built, the second stage of the expansion, building a double-12 herringbone milking parlor, happened in 1994. With time, the pasture space filled up with facilities, the herd grew to 300 head, and their dry cows were moved to a different location away from the farm.
While the herd was growing, both sons went off to college at Purdue University. Jeff studied farm management and graduated in 2002, while Regg went for English education and graduated in 2006.
After graduation, neither of the sons came back to the farm right away. Jeff spent two months in Mexico on a church mission. When he returned, he worked off the farm at a local fertilizer plant. In 2005, he was again presented with an opportunity to return to Mexico, where he worked at a children's home for a year-and-a-half.
"While I was visiting with my dad while in Mexico, he talked about how he was ready to take the next step of the expansion and add the second freestall barn," Jeff says. "However, he felt it was too big of a job to do by himself."
At that point, Jeff thought he should take the possibility of a partnership with his dad seriously and came home to work full time on the dairy. His main job starting out was managing the construction of the new freestall barn. Originally, the third step of the plan was to add another barn similar to the one built previously, but instead they decided to install a cross-ventilated freestall barn for the milk cows.
When the barn was finished, they moved all the dry cows back into the old freestall barn, added another lagoon, converted to sand bedding and installed a sand separator.
"After the expansion, I knew there was definitely a need for me to stay because the dairy required more management with everything that was going on," Jeff says.
Regg also spent two years teaching in a middle school in Indiana right after college and then four years teaching English classes in Mexico before he came back to the farm in 2012. Because of the expansion, not only did the herd grow, but the number of employees had doubled as well.
In need of someone to write the farm's operating procedures, Jeff invited his brother Regg back to the farm.
"In a lot of ways, the farm has grown so much since I was younger and in high school helping my dad," Regg says. "So the opportunity really presented itself as I was coming back from Mexico. I could see myself in a position on the farm that I would find fulfilling because of the way the farm had grown."
Having the opportunity to teach and work with other people outside the dairy made Regg grateful for the chance to come back to the family farm. Looking back now, he can see how his off-farm experiences relate to a family business like the dairy.
"I don't know if I would be as content to be on the farm if I hadn't been away from the farm," Regg explains. "Now that I am back, I feel content because I don't feel pushed into what I am doing."
On the dairy, Regg is responsible for accounting, herd records, scheduling and human relations tasks. Jeff focuses on managing the cows and dealing with the vet, nutritionist and herdsmen, as well as purchasing all of the feed.
"I would not be doing this if I had to do it alone. I'll just put it that way," Regg says. "Honestly, Jeff has a lot more background, understanding and knowledge of the dairy as a whole. I just couldn't do it without that."
Having respect for each other and recognizing the experiences each has to offer is how the brothers and their father are able to make sound decisions when making changes to the dairy.
"I am really thankful to be able to work with my brother," Regg says. "He is someone I can disagree with, but at the end of the day we respect each other and get along. I am so thankful that I can work with him and be in this unique opportunity."
Regg stressed the importance of investing in relationships and not letting a business come before those relationships.
"We are so fortunate, as second-generation farmers, to step into what our father has worked so hard to build up," Regg says. "My dad has worked for 40 years to build up this farm. He has put a lot of his own sweat and his own work into it, and now we get to come and take the reins of this business that is thriving and doing so well."
One thing Regg says is different about their next generation of ownership is how the dairy will be run by multiple co-owners, whereas in the past it has always been just their parents.
"As a new generation coming in like this, it is really a privilege to come into a business that somebody else has worked so hard for," Regg says. "Our parents have put a lot of work into this, and for them to hand this over so willingly to my brother and me and still be involved and working means a lot."
Audrey Schmitz was a 2016 Progressive Dairyman editorial intern.
PHOTO 1: Jeff (left) and Regg (right) Beer both spent time away from the operation before coming back to the dairy to farm with their father, Fred.
PHOTO 2: Regg says he and Jeff feel "fortunate" as second-generation farmers to become part of the operation that Fred worked hard to expand. The Beer family includes (left to right): Bev, holding Colton, and Regg, with Tucker and Cooper; Fred and Pat; and Jeff and Heidi Beer, holding Tyler. Photos provided by Regg Beer.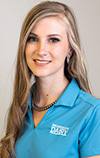 Audrey Schmitz

Freelance Writer
Manhattan, Kansas