For Charles and Ellen Coblentz and their sons, there is no such thing as too many irons in the fire. Milking 500 cows, farming more than 8,000 acres, raising 1,000 head of beef and running a fertilizer business means everyone is all hands on deck all the time.
"We are on the move all the time, and we go at it. We do what we have to do every day, and that is what goes on at this operation," Charles Coblentz says. "The most fun is when we are busy because we know we are helping people, we are providing a service, and we are also making money at it. And that is what it is all about."
In the beginning
Coblentz began dairying in 1972 and, at the time, was buying processed feed from the local feed mills.
"When I first started farming, I did struggle," Coblentz says. "I always had problems trying to make ends meet, like every dairy farmer, and was always looking for an advantage to try and get ahead."
During a hard winter in 1978, Coblentz fought to pay his feed bill and keep milking cows. It was then he started looking at building his own grain bins and grinding his own feed. Later that spring, he did just that.
"It just completely turned my operation around when I started processing my own feed," Coblentz says. "Immediately, I was able to pay for my grinder, and I was able to start buying land."
This allowed Coblentz to start growing cash crops like soybeans.
After Coblentz got his feet back under himself, he felt it was time to do something besides dairy. So he tried other endeavors, such as investing in an over-the-road truck and other non-agricultural businesses. After mediocre results, Charles decided he should stick to a business he knew and could oversee.
"I went from my biggest expense, being the feed bill, to my next-biggest expense, which was fertilizer," Coblentz says. "So it just made sense to go ahead and tackle the chemical, seed and fertilizer expense for the farm."
In the fall of 1989, he bought a blender and started up his own fertilizer business called Coblentz Fertilizer.
Milk and money
"I would encourage others to start a side business," Coblentz says. "It just seems to be harder and harder to make a profit every year on a consistent basis."
Despite recent inconsistent milk prices, Coblentz has found a way to ensure his dairy operation stays profitable by expanding their row-crop farming, adding a beef enterprise, and owning and operating a production agriculture input retail business.
"There are definitely ups and downs in the milk prices, and this has taken the downs out because there are times when the dairy doesn't make money," Coblentz says.
It would be his own fault, Coblentz says, if he couldn't make money selling fertilizer, chemicals and seed through retail.
"We have the ability to write a profit into what we are selling as a fertilizer product versus selling our milk to a co-op to market," Coblentz says. "If the co-op doesn't market the milk for a profit, then we don't receive a profit. Here we set our price. People can either buy our fertilizer, or they can go somewhere else if it is too high."
Coblentz says last year the dairy made up less than 25 percent of the family's gross income.
Business basics
Coblentz's fertilizer business offers a full line of chemical, seed and fertilizer. Their three main fertilizer products are urea, diammonium phosphate and potash. They are also an Agro-Liquid dealer for liquid fertilizer and a Pioneer seed dealer. Coblentz says their business sells over 6,000 tons of fertilizer and several thousand units of seed every year to local farmers.
Not only do they sell product, but also apply fertilizer within a 70-mile radius of their business in Chouteau, Oklahoma. They also rent out spreaders to individual farmers who wish to spread the fertilizer themselves. Coblentz says their customer base consists of both small ranches to large row-crop operations.
In order to run both a dairy and a fertilizer business at the same time, Coblentz says he is constantly multi-tasking.
"A lot of people think I'm crazy, but I'm just used to it," Coblentz explains.
Most of the time Coblentz can oversee several tasks at a time. He tries to delegate people and responsibilities so certain jobs, such as waiting on a customer or feeding cattle, get taken care of first.
"I have three sons – Charlie, Adam and Anthony – who came back to the farm, so it is not like I'm out here on my own," Coblentz said. "They know what to do and when it has got to be done. So it's not that bad."
According to Coblentz, everyone has their own job. In addition to the Coblentz family, they employ four full-time employees and other part-time help.
"I pretty well oversee everything, and I go to the dairy barn twice a day. Secretly, I actually do that to get away from everybody, so I kind of just hide out in there," Coblentz says with a chuckle.
In the future, Coblentz plans to add another bay to their fertilizer building so they can hold more fertilizer on a continual basis and provide more products to their customers.
"On the dairy side, I want to stay at a solid 500 milk cows," Coblentz said. "My goal here is to produce a better-quality milk and get our somatic cell count as low as possible."
PHOTO 1: "I went from my biggest expense, being the feed bill, to my next-biggest expense, which was fertilizer." Photo provided by Anthony Coblentz.
PHOTO 2: Charles Coblentz gives his grandson Harrison a ride on his four wheeler to check cows. Photo courtesy of the Coblentz family.
PHOTO 3: At times, it can be a struggle to compete with national retailers who have more capital. However, Coblentz Fertilizer makes up the difference by their ability to work cheaper and have lower overhead costs. Photo provided by Anthony Coblentz.
PHOTO 4: Charles Coblentz and his wife have three sons and one daughter. From left to right: Anthony, Priscilla, Ellen, Adam, Charles and Charlie. Photo courtesy of the Coblentz family.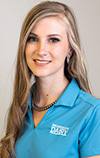 Audrey Schmitz

Editor
Progressive Dairyman