Three farms – Twin Birch Dairy of New York; Threemile Canyon Farms, of Boardman, Oregon; and Rosy-Lane Holsteins LLC of Watertown, Wisconsin – were recipients of Outstanding Dairy Farm Sustainability awards.
In addition to the Outstanding Dairy Farm Sustainability honorees, Turkey Hill Clean Water Partnership were recognized for Outstanding Dairy Supply Chain Collaboration, Sustainable Conservation was recognized for Outstanding Community Impact and Leprino Foods was recognized for Outstanding Dairy Processing and Manufacturing Sustainability.
Outstanding Dairy Farm Sustainability
Dirk Young, Twin Birch Dairy, New York
Squeezed into a three-mile-wide sliver of land between Owasco Lake on the west and Skaneateles Lake on the east, Twin Birch Dairy is located on a hilly site in New York's environmentally sensitive Finger Lakes region.
The lakes supply drinking water to 400,000 people in nearby towns and cities, including Syracuse, New York.
The farm was started by the Young family, in 1960. By the time Dirk Young expanded and modernized in the 1990s, the lakefront summer getaway houses had evolved into year-round, million-dollar residences. Manure-odor complaints began and, in 2007, a pipeline burst, spilling 7,000 gallons of liquid manure into a creek. Algae blooms in the lakes heightened attention to agriculture's impacts on water quality. Dairy farms – specifically concentrated animal feeding operations (CAFOs) – came under an intense public microscope.
With 1,500 cows and 1,400 youngstock on 3,400 acres, Twin Birch Dairy fits in that category. But rather than assuming an adversarial position with those wanting to blame dairy farms for the lakes' ills, Young saw the need to find common ground. Twin Birch's mission statement summarizes the sustainability approach: "Twin Birch Dairy LLC will strive to operate an environmentally friendly dairy farm business that will provide a good livelihood for its principals as well as its employees. We will run our business in a manner that is perceived by our neighbors and the community as an asset to the area."
Young relies on a combination of practices to maximize his operation's resources – from using an anaerobic digester to using no-till and strip cropping in his fields. Manure storage was located where odors would remain unobtrusive to neighbors. Separated manure liquids are spread using drag hoses to cover over 2,700 acres without the use of wheeled equipment.
Twin Birch was among five dairy farms nationwide to participate in the EPA National Air Emissions Monitoring Study and served as a prototype dairy farm in the USDA-funded Sustainable Dairy project, which involved the Innovation Center for U.S. Dairy.
Despite tension between dairies and the community, Young partnered with the Owasco Watershed Lake Association (OWLA), which wanted to investigate potential locations where excessive phosphorus and nitrogen contributions posed a risk. Young allowed OWLA volunteers to access the farm and assess water quality.
The OWLA study found that water quality immediately downstream of Twin Birch Dairy was generally equal to, if not slightly better than, the upstream water quality and attributed that to Young's management practices. The partnership is now being used as a model for similar efforts throughout the watershed.
Twin Birch participates in the FARM environmental modules. The farm's last environmental assessment revealed a farm-wide greenhouse gas footprint of 0.79 pound of carbon dioxide equivalent per pound of fat- and protein-corrected milk –considerably less than regional and national averages.
In addition, Twin Birch Dairy is enrolled in and was an early adopter of the FARM Animal Care program and participates in Cayuga Marketing's program that monitors employee housing and overall well-being.
Young's decades of work have paid off. The dairy's milk production has grown 8% per year since 1998. He attributes his manure management system and application timing practices as saving him $180,000 per year in fertilizer costs for corn alone. The anaerobic digester generates 225 kilowatts of electricity per hour and created $130,000 and $10,000 annual reductions in electricity and water heating costs, respectively. Revenue from the sale of separated solids helps offset the capital cost of the digester. Other hard-to-quantify (non-tangibles) include the significant reduction in farm odor and surface water quality impacts.
PHOTO: Twin Birch Dairy partners (from left to right) Todd Evans, Jeremy Brown, Dirk Young and Karen Young. Courtesy photo.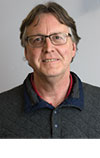 Dave Natzke

Editor
Progressive Dairy