Can you imagine only getting one cup of milk out of each of your cows every day? For many people in Kenya and South Sudan, that is reality. Not only that, but many of them have never heard the name of Jesus Christ, let alone the Gospel.
To help them, Troy Sammons and his wife, Rebekah, moved their family to Kenya seven years ago and became missionaries to the Mosi.
During their time there, Troy used his skill and knowledge as a veterinarian to open doors for the Gospel. The village they worked with in Kenya relied heavily on their livestock for food, so helping their animals built trust and made the villagers more receptive to the Gospel.
In Kenya, their work mainly centered around two different children organizations and what is known in the village as the "dump site." This dump site is exactly like it sounds; it is the place where villagers dump their trash.
Sadly, it is also home to a number of villagers. While Sammons says these people are not the poorest of the poor, they are the dirtiest of the poor. They spend their days mining through the trash looking for things they can recycle as well as food for their pigs and goats.
Sammons set up a dairy goat project where he would work with the family's goat or goats. He'd show them how to care for and manage the animals – or at least show them new techniques to better manage them and gain some nutrition and supplemental income from them.
He says much of this ministry was a ministry of presence and walking their life with them. He used their animals as a means to open their hearts and ears to hearing the Gospel.
In addition, Sammons set up a dairy goat and cow project at the children's organizations to provide nutrition for the children. The organizations provide care for abandoned children and attempt to re-home them with relatives if possible.
Currently, however, the Sammons are in the process of moving to South Sudan to start new work there. Their work in Kenya is at a point that others will be able to carry it on for them, and they feel God calling them to South Sudan to work with the Lotuka people.
South Sudan is one of the hardest countries in the world to be a missionary in, and most of the country is still unreached.
For 1,500 years the South has been oppressed by the Islamic controlled Sudan. For the last fifty years the conflict has been an on-going civil war within Sudan before South Sudan finally won their independence in 2011.
However, South Sudan's hope for a better life was short-lived, as just a little over two years later their new country erupted into a civil war. To top it all off, they've had a famine for the past two years and now have 6 million people in desperate need of food. The country is broken in every way possible: physically, emotionally, economically.
While Sammons says he and Rebekah were initially against moving to South Sudan, they changed their minds after Sammons went on a few short-term missions in South Sudan recently. He and the team he went with saw the great need that country has for the Gospel.
"We were impacted by how many people have never heard the name of Jesus and don't have a reproducing church in their culture," Sammons says.
"What struck me one time is: We were sitting under a tree discussing a survey trip that we were on and this Toposa elder, one of the unreached people groups, he said, 'Our people cry out in anger and in anguish, but they don't know who to cry out to. Come and teach us who we should cry out to.' To me, that was super-impactful, and it kept turning in our hearts until Rebekah and I made the decision to go into South Sudan."
The people in this semi-arid area are highly dependent on their livestock. Some cultures center around cows and spend their time following them while still maintaining a central village.
Others, like the Lotuka, rely on a mixture of livestock such as cows, sheep, goats and chickens. They also plant crops such as sorghum and local vegetables. Tribes often steal livestock from each other, which has created quite a bit of tension between them.
Like many people in that area, water access is not great. While the Lotuka do have a few wells in their village, many of the people still use the river for their water source instead. They also use the river for a host of other things, including bathing and as a toilet, so it is highly contaminated. As a result, cholera has been a major issue.
When the Sammonses first arrive in South Sudan, they will start learning Juba Arabic, which is a spoken trade language used in that region.
That should take roughly six months. During that time, they will also meet with various key people in the village to establish connections and figure out the best way to assist them. In addition, they will be working with a missionary family already in the central town.
The Lotuka people are highly communal. While each family might only have a couple cows, they'll combine them and graze them as a group with a few people taking care of them. Sammons says this is common practice with the people in this area. Be it harvesting crops, taking care of livestock or drinking alcohol, they do it as a group.
Sammons says he'll incorporate this into his training program by doing group workshops showing them how to manage for and, when applicable, how to treat the diseases their livestock face. In addition, he will be visiting those outside of the village and train them one-on-one when necessary.
From an animal husbandry standpoint, his main focus will be to improve how they manage their current livestock rather than bring in outside genetics. The reason being: If he brings in a fancy cow, it'll make them a target, and that animal will be stolen within a few days – nevermind that most animals from other areas cannot survive in that climate. Reducing parasite load and better nutrition will be his top priorities.
However, as much as better animal care will help them from a nutrition and finance standpoint, sharing the Gospel with people who have never heard it before is still their main focus.
"We're touching something that's so close to their hearts when we're touching their cows, so the impact is great," Sammons says. "We immediately have their hearts when we're talking to them because they respect everything I'm doing as a vet, and so that opens a lot of doors."
The Sammons plan to spend at least two-and-a-half years in South Sudan. At that point, they will decide if they will need to move elsewhere for their children's education.
During that time, Sammons says he and his family will need to spend a great deal of time in the Word and in prayer to stay joyful in a country void of joy and saturated in the rituals, witch doctors and traditions associated with animistic religion.
"We have joy serving in South Sudan," Sammons says.
"We need to go because there's no joy there."
He later continued, "I feel like for all of us, the answer has to be joy. It can no longer be an option for us. It can no longer be an extra in our life if we want it to be there."
Visit Christian Veterinary Mission to follow the Sammonses on their missionary journey.
PHOTO 1: During their time in Kenya, Sammons worked with the people at the community's dump site. He showed them how to take better care of their animals and offer hope to a people who have none.
PHOTO 2: Troy and Rebekah Sammons with their daughters Dakota (10), Kate (8) and Hope (6) and their son Thomas (4) who they adopted in Kenya. The Sammons have been serving in Kenya since 2009. Prior to that, Troy worked as a veterinarian in California.
PHOTO 3: "How easy is it that we can squeeze out joy and just do practice? But what impact does it have when we choose joy? What impact does that have on our own families when we wake up and smile at them because there's joy in the Lord? What impact does that have on our clients? What impact does that have on the world around us? How contagious? How infectious is joy? I would say that joy can no longer be just an extra, but it has to be the necessity of our life." —Troy Sammon. Photos provided by Troy Sammons.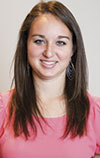 Jenna Hurty-Person

Field Editor
Progressive Dairyman