According to most accounts (and accountants), dairy profitability was only a dream during the first half of 2018. For many dairy farmers, just economically surviving could be deemed a successful outcome.
With that as the backdrop, Progressive Dairyman asked each of our editorial advisers to identify how they measured their dairy's success. We invited them to share any metrics they might use but also broadened the question, asking each what it was about their dairy operation that put a smile on their face when they put their head on a pillow each night.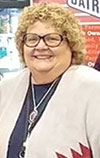 Lynda Foster
Foster Dairy
Fort Scott, Kansas
Herd: 180 commercial Holstein cows milked in three robotic units
Blessings go beyond metrics
We recently lost a key 11-year employee, so the rest of our family has stepped up to take on more chores, and we are surviving fairly well in that department.
With the low milk prices, we are really struggling financially, which makes it a little hard to smile, period.
However, at the end of the day, I know we survived, and the cows have been taken care of and are still producing well. My family is enjoying working together more, and the grandkids are having fun helping with the chores.
I don't really use numbers or metrics; it is more of a "gut" thing. I just enjoy seeing progress with our operation, whether it be more pounds of milk or heifers growing faster and healthier. Our farm doesn't have to be the biggest or best; it just has to keep producing a high-quality product consumers want in their diets every day.
So when I lay my head down each night, I thank God for all His blessings and allowing us the opportunity to continue farming.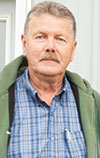 Bill Rowell
Green Mountain Dairy
Sheldon, Vermont
Herd: 900 commercial Holstein cows milked in double-15 parallel parlor
Success measured in positive influence
When asked about measuring success, farmers tend to think in terms of economic vitality, infrastructure, land base, animal numbers, herd health, milk quality, herd average, reproductive success, nutrition and feed quality, etc.
Our responsibilities, as farmers, go far beyond all of that; that is our passion and the reason we farm.
At Green Mountain Dairy, measuring success is to reflect on the outcome of the many demands, responsibilities and obligations placed on us to see if our influence produced a positive result. Was the food we produced for a global consumer safe, traceable and verifiable?
Were the practices we used in housing, feeding, handling and caring for farm animals acceptable by today's standards and verified by a third party? Are our practices environmentally friendly?
Over the past 10 years, we have hosted tours for 29,000 visitors from 35 countries. Our door has been open because we feel it is important to include everyone, to offer them an opportunity to see today's farm and explain our practices. Agriculture needs to wake up and embrace this task.
The practice of being a good neighbor is not only good policy, it is good for our image and good for business.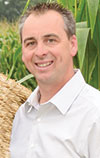 Dave Jauquet
Jauquet's Hillview Dairy
Luxemburg, Wisconsin
Herd: 650 registered Holsteins milked in a double-16 parallel parlor
Consistency is king
I believe the best answer I can give is that it's business as usual. We continue to plan and follow through with projects that have been on the long-term business agenda. Whether the projects are large or small, it's reassuring to see those plans come to fruition.
Protocols in the barn should continue as normal. We do not cut corners with the cows, and consistency is king. If it makes sense with $25 milk, it should make sense with $12 milk, and vice versa.
I enjoy seeing our team members grow their knowledge of the dairy and cow sense. It is truly enjoyable to see the maturation of our employees.
Finally, we are doing our part to help feed a hungry world with a clean, safe and nutritious product. That just may be my favorite part of farming.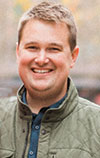 Aaron Wickstrom
Wickstrom Dairies
Hilmar, California
Herd: 2,400 Jersey cows milked in 50-cow rotary
Data is a driver
Overall, I would say we rely more on data to make decisions and benchmark ourselves as measures of our success. Here is a small sample of what we track:
On a daily basis, we track milk production, feed efficiency for each cow pen and for the overall milking herd, and monitor our risk management program for opportunities.


On a weekly basis, we follow milk production trends and check for feeding errors and deviations, reviewing feeder performance and finding ways to improve. We monitor incoming commodity loads and their actual costs.


On a monthly basis, we check breeding performance and evaluate our cost of production, identifying where improvements could have been made in the current month and in the months going forward. We also calculate pounds of milk produced per full-time employee equivalent.
Twice each year, we check to see where employee engagement is and identify areas where we need to improve. We also look at the overall financial health of the business and long-term plans.
When it comes to success in hiring new people, we have come up with the questions and skills tests that seem to weed out the unqualified people pretty reliably. But in the end, it comes down to a gut feeling: Will this person be a good fit for our farm's team and our culture?
The thing that puts a smile on my face is having a farm where employees are engaged and happy and, as a result of that, having cows that receive the highest possible level of care and comfort.
With the difficult economic situation the dairy industry has faced, it can be tempting to have a negative outlook. But I remind myself dairying is a business with long trends and ups and downs, and I need to focus on the positive things we are doing even in periods of low milk prices while also having the mindset we can improve and do things better in our business every day.
Katie Dotterer-Pyle
Cow Comfort Inn Dairy
Union Bridge, Maryland
Herd: 350-cow Holstein and Jersey herd milked in double-12 herringbone parlor
Success measured in a variety of ways
We measure success on our farm not only by being able to pay bills and (hopefully) turn a profit but also by our cows' health and employees' attitudes/morale. If the cows are feeling and performing well, and are comfortable and happy, then that is success.
If our team is working collaboratively together to meet our common goals – to give exceptional care to our cows and ship a high-quality, safe product – that is also success.
For my husband, David, and I, both growing up as the third generation in our respective family farms but now the first generation on our own farm, paying our debt down every month is also a sign of success.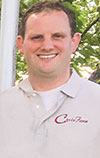 Tony Brey
Brey Cycle Farm
Sturgeon Bay, Wisconsin
Herd: 450 registered Holstein cows milked in swing-9 parlor
Measuring success has changed from progress to people
In our first 10 years of farming, we measured success slightly differently than we do today. At first, we were learning so much while also proving we could be in this for the long haul, turning the operation into something from which we could make a living.
We measured success by progress: increases in crop and milk production, overall growth, gaining efficiencies and increasing knowledge to help us sustain and grow the business.
It certainly wasn't easy, and we're not done. However, at this point we feel like we have the resources to further focus on our people, treating them well and helping them develop new skills. One of the most satisfying things we see on a day-to-day basis is how our employees take pride in what they do. It takes time to invest in people, but it pays off immensely.
Jacob, Lauren, Moriah and I each had meaningful internship experiences in our youth, and we want to provide that experience to other young people by hosting interns on our farm. Additionally, we take time to understand our employees' culture and create relationships with them.
Analyzing our numbers and making a profit is also a way of measuring success, and that hasn't gone by the wayside. We think about it daily and are constantly looking for new strategies and efficiencies. Nevertheless, our focus on minding that side of the business has allowed us to give more to others and build a true team.
Editor's note: Brandon Treichler, veterinarian with Select Milk Producers, Canyon, Texas, was unavailable to respond to this editorial adviser roundtable discussion.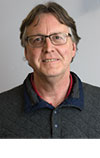 Dave Natzke

Editor
Progressive Dairyman