Due to social distancing, event cancellations and the suspension of normal business practices, the COVID-19 pandemic has created a "virtual" world impacting nearly every personal and organizational relationship.
Despite all that disruption, the recipients of the 2020 U.S. Dairy Sustainability Awards prove that – even in our virtual world – the dairy industry's efforts toward environmental, social and economic sustainability are ongoing and real.
This year's winners include operations of all scopes and sizes, covering geographies from the Chesapeake Bay to the Pacific Northwest and from New York to California, with stops near the Great Lakes and on the front range of the Rocky Mountains. They showcase how U.S. dairy adopts conservation practices in sensitive ecosystems, recycles water, generates clean energy and more, all while producing essential and nutritious dairy products to feed the world.
The U.S. Dairy Sustainability Awards were launched in 2011 to recognize the innovative work of the dairy community in providing environmental, social and economic benefits. Since then, more than 70 U.S. dairy farms, businesses and collaborative partnerships have been honored by the Innovation Center for U.S. Dairy as leaders in taking care of people, animals and the planet. In the following pages, you'll get a virtual look at some of those driving real dairy sustainability into a new decade.
Normally honored during a special award ceremony in late spring, the dairy industry will celebrate its 2020 U.S. Dairy Sustainability Award winners during the Fall Dairy Sustainability Alliance meeting, scheduled for Nov. 17 in Phoenix, Arizona.
Recipients of 2020 U.S. Dairy Sustainability Awards
Outstanding Dairy Farm Sustainability
Dirk Young, Twin Birch Dairy, New York
Threemile Canyon Farms, Boardman, Oregon
Rosy-Lane Holsteins, Watertown, Wisconsin
Outstanding Supply Chain Collaboration
Turkey Hill Clean Water Partnership, Pennsylvania
Outstanding Community Impact
Sustainable Conservation, California
Outstanding Dairy Processing and Manufacturing Sustainability
Leprino Foods, Greeley, Colorado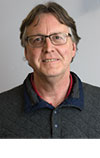 Dave Natzke

Editor
Progressive Dairy